Is Suing Visa the Best Way to Shut Down Pornhub?
"Expert Take" is The Brink's new opinion column where Boston University researchers write about issues related to their work.
In 2020, the New York Times published the investigative piece The Children of Pornhub, highlighting how pornography website Pornhub monetized images of child pornography and sex trafficking. One woman featured in the story, Cali, explained, "Pornhub became my trafficker."
The article ignited a firestorm of protests and litigation that has deeply impacted the online pornography industry. Survivors and antitrafficking advocacy organizations, many with ties to the Christian right and antipornography efforts of the 1970s and 1980s, gathered more than two million signatures on a petition to shut down Pornhub. Survivors have filed antitrafficking legal claims against Pornhub's parent company, MindGeek, seeking millions of dollars in damages. Notably, Serena Fleites, who was 13 years old when her ex-boyfriend uploaded a sexually explicit video to Pornhub, brought a novel trafficking lawsuit against Visa. She alleged that the credit card company—which provided Mindgeek its payment network—knowingly monetized these images for profit.
We must of course prevent abuse and exploitation—especially of minors—and ensure that survivors have access to legal protection. Trafficking law may play a major role. A federal judge handed antitrafficking advocates a tremendous victory last year finding that, "Visa lent to MindGeek a much-needed tool—its payment network—with the alleged knowledge that there was a wealth of monetized child porn on MindGeek's websites." The court refused to dismiss the lawsuit, which is scheduled for trial in August.
But does such litigation go too far? Where should the lines of accountability be drawn? As such cases proceed, what are the implications for civil liberties, free speech, and sexual expression?
While legal actions against "third parties" like Visa may open new avenues for survivors to pursue civil solutions to sex trafficking, they also raise important questions. In a recent article in the Florida Law Review, I examine how the regulation of the online pornography industry can give survivors opportunities for legal redress, but also can present new challenges.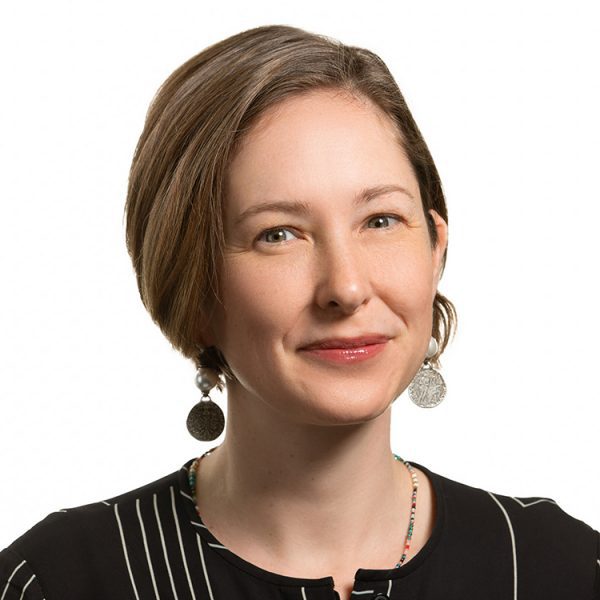 We know from past experience that well-intentioned efforts to fight trafficking can have unanticipated negative consequences. The Fight Online Sex Trafficking Act (FOSTA) was passed by Congress in 2018 to increase civil liability of websites for sex trafficking, and adult performers were negatively impacted. As websites shut down to avoid liability, many adult content creators and those in the sex trade found it more difficult to survive and were at greater risk of exploitation.
We see similar phenomena now. As Visa and Mastercard have stopped processing payments on Pornhub, adult performers and industry workers have already been deeply impacted. One adult content creator, Gwen, reported her monthly earnings went down 80 percent after Visa cut ties with the site. Sydney, another adult content creator, reported that her income was down from $1,200 to $170 a month. 
Companies concerned about liability may also be tempted to censor sexually explicit content and engage in greater surveillance. After Congress passed FOSTA, advocates reported that social media companies often engaged in bans or "shadowbans" of social media posts that had sexually explicit content.
A survey from Valerie Webber, board chair of the nonprofit organization Performer Availability Screening Service, found that similar issues have emerged since Visa stopped processing payments on Pornhub. According to her survey, 90 percent of adult content creators have experienced issues with their internet accounts, including the removal of content or interruption of payment processing. Some have also reported increased discrimination in accessing banks. Alana Evans, the president of the Adult Performance Artists' Guild in San Diego, called it "occupational discrimination," noting that, "If you don't have access to banks, you can't build credit. You can't invest. It's harder to get a lease or insurance. At any moment, we can lose access to everything." 
Regulation and legal oversight are clearly needed to address bad actors who knowingly profit from egregious harms. But expanding civil liability to a broader array of corporate actors can also come with real costs. As the Visa lawsuit moves forward, important questions will emerge: Will more companies start to cut ties with the online pornography industry? Will these lawsuits render adult performers and other marginalized groups at greater risk of exploitation? Will technology companies be tempted to overregulate to avoid the costs of liability? The answers to these questions will have important implications for the online pornography industry and the war against online sex trafficking.
Julie Dahlstrom is a Clinical Associate Professor and the Director of the BU Law Immigrants' Rights and Human Trafficking Program. She is the author of The New Pornography Wars published in the Florida Law Review.
"Expert Take" is a research-led opinion page that provides commentaries from BU researchers on a variety of issues—local, national, or international—related to their work. Anyone interested in submitting a piece should contact thebrink@bu.edu. The Brink reserves the right to reject or edit submissions. The views expressed are solely those of the author and are not intended to represent the views of Boston University.