Airbnb or Hotel? How Travelers Choose
Study finds hygiene is the top decision factor for hotel customers and that Airbnb fans can be easily tempted to swap a home share for room service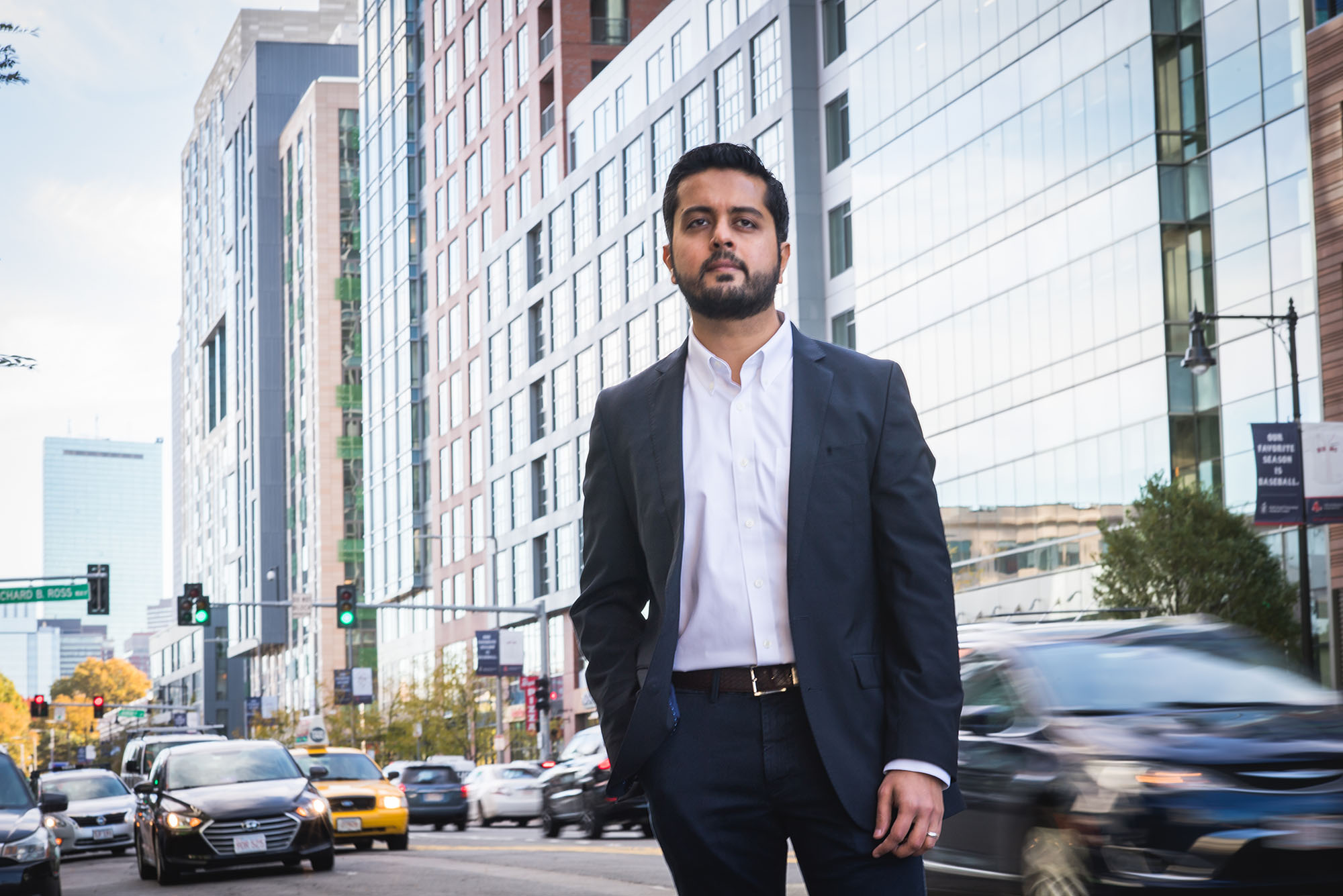 Airbnb vs. Hotels
Airbnb or Hotel? How Travelers Choose
Study finds hygiene is the top decision factor for hotel customers and that Airbnb fans can be easily tempted to swap a home share for room service
Planning a big summer trip back to his native India, Makarand Mody faced a common vacation dilemma: Airbnb or hotel? Did he want a space of his own or someone to make the bed? A place with a kitchen or one with a buffet breakfast?
After a pandemic-enforced break from travel, and with a toddler in tow, he decided to splash out on a hotel.
"My friend was shooting over home sharing options—those were actually beautiful—but I told him, 'This is my one vacation in three years, find me a hotel: I just want to unwind, I want the service, I don't want to do things myself,'" says Mody, a Boston University School of Hospitality Administration associate professor of hospitality marketing.
He spent his break at the upscale Hyatt Place Hinjewadi in Pune with its outdoor pool, free breakfasts, and room service. The hotel proved the right option for that trip—the staff, he says, "catered to all our needs, including the meal preferences of my highly demanding 21-month-old"—but Mody has often made the opposite call, opting for the seclusion and independence of a private home.
"I find myself, literally for every trip, trying to compare the two and see what the better option would be," he says.
In many ways, Mody is like every traveler weighing that decision. But he is also an expert on the sharing economy and recently studied how other travelers approach the same question, delving into the factors that drive their selection of a traditional hotel or a place from sites like Airbnb and Vrbo, online marketplaces that allow homeowners to rent out their properties for short stays.
In a new paper, published in the International Journal of Contemporary Hospitality Management, Mody found that there are hotel people and there are Airbnb people—but that nearly everyone bases their final accommodation decisions on the same factors. Ratings and service quality are top influencers for all consumers, while amenities like pools aren't the big swing factors some might assume, and most don't care too much about transportation links and neighborhood safety. His findings may help hotels lure customers from Airbnb—and help home sharing sites better compete with hotels.
"There's a large amount of consistency in how consumers choose," says Mody, who has previously studied the economic impact of Airbnb, as well as its influence on how travelers experience a vacation destination. "We were thinking [for] folks who typically use luxury accommodation, different things will be important versus somebody who stays in the economy segment—but that was not the case."
Given the rise of Airbnb—it now has more than six million listings and had revenue of close to $6 billion in 2021—something else surprised Mody and his colleagues. "In general," he says, "if you ask an average person, all things equal, they would tend toward a hotel."
What Hotel Customers Are Looking For
To begin figuring out how people pick between hotels and Airbnb, Mody and his research team came up with five accommodation segments for study participants to select from based on their typical spending: economy, midscale, upscale, upper-upscale, and luxury. They also created decision scenarios—similar to how you might zero in on a vacation by clicking through options on a travel site like Expedia—using 21 "choice attributes" that might shape a customer's final decision, like ratings, amenities, cancellation policies, and hygiene. Participants could decide between different hotels and Airbnb properties—or could plump for nothing at all.
Other researchers have studied how consumers make their vacation stay decisions, but Mody says they've largely relied on self-reported surveys rather than trying to re-create the booking experience.
"None were perhaps realistic enough to capture how consumers actually think," says Mody, who will be leading the SHA Research Conference 2022, A Critical Reflection on the Future of Hospitality, later this month. "Our methodology—choice-based conjoint—was unique; it tries to mimic how you would actually make a decision. It puts the same sort of variables and parameters in front of you, just like you were in an actual choice situation. And based on the choices you make, we're able to figure out what's important to you as a consumer."
The research team—which also included Sean Jung, an SHA assistant professor of hospitality analytics—found two sets of customers tended to prefer hotels: those shopping at the top and bottom ends of the market. The big spenders wanted to live in luxury, Mody speculates, to have their every need met by someone else. Those shopping on a tight budget, they just wanted a clean bed.
"If I'm paying $75 a night, I don't know if I want to stay in someone's house, because I don't really know what I'm getting versus a hotel," says Mody.
But the biggest clump of customers landed in the middle: they were shopping in the mid- to upper-scale and tended to be more open to a house share. Mody calls them the Airbnb group.
"If I'm paying $150 a night, I'm more likely to compare a little bit more closely to see what I'm getting between a hotel and an Airbnb," says Mody. "Am I getting that fabulous service that might perhaps move me toward a hotel, or am I getting this Airbnb with a beautiful ocean view?"
Unsurprisingly, given that the research was conducted during the COVID-19 pandemic, hygiene was a big factor in most customers' final decisions. But the researchers found it was especially important for those who tended to prefer hotels. It was the top consideration for people who landed in both the economy and luxury categories.
"Whether they ended up choosing an Airbnb or a hotel," says Mody, "consumers who typically choose hotels valued that hygiene-related information—an accommodation company saying, 'Hey, we're taking care of your hygiene and sanitation needs, travel stress-free'—significantly more than did the Airbnb group."
The rest of the choice attributes were clustered in three tiers of influence, a pattern that held whatever a customer's budget or final accommodation preference. In the top tier were guest ratings, level of service, and host description (were they fun and friendly or professional?); the second tier had parking, pool, Wi-Fi, breakfast, kitchen, and price presentation (did they have an all-in price or a breakdown?). Down at the bottom for everyone were cancellation policy, neighborhood safety, safety equipment, and transportation.
"On the top of the pyramid were quality factors," says Mody. "It wasn't that all of the quality-related factors were more important to hotel consumers versus, say, all of the amenities were important to Airbnb consumers. It didn't work out that cleanly."
What Airbnb and Hotels Can Learn from Each Other
For the hotel industry—which Mody previously found had lost millions in revenue, up to $365 million in New York City alone, thanks to Airbnb—there's lots of good news from the research. The first is that even customers who are inclined to book through Airbnb would switch to a hotel if the key choice attributes matched up.
"There's something to do with the assurance of staying in a hotel," says Mody. "You know it's a professional accommodation provider, they take care of you, provide service, versus an Airbnb where there's really nothing and nobody taking care of you."
If you run a hotel, says Mody, and you can duplicate some of the unique selling points of Airbnb—and push that additional level of customer service—you might get a competitive advantage. He's seen hotels building rooms or suites of rooms that can accommodate larger groups or adding kitchenettes to each floor in an effort to better mirror private homes. And, he adds, price is less of a factor than it used to be. When Airbnb was the new kid on the block, its average rates were significantly cheaper than those of hotels. Now, with more professional hosts, pandemic-related price increases, and new taxes and fees, they've crept up: the average daily Airbnb rate has reportedly jumped 37 percent in the past three years.
On the flip side, just as hotels are stealing a few tricks from Airbnb, home-sharing sites are learning from more established accommodation providers. Airbnb now provides training for hosts and encourages them to add professional-level customer service flourishes, such as welcoming new guests in person. "Little touches that make you feel welcome," says Mody, "just like you do in a hotel." He's also found some of its technological upgrades—adding "Superhost" badges to properties with ratings over 4.8 stars, for example—can have a big impact, something reinforced by the high importance attached to quality in his latest study.
"Those are the sort of technological tweaks that are actually very visible to a customer that add value. It's all very subliminal: it doesn't seem much on the face of it, adding a Superhost badge, but it's amazing how our brains work and attribute so much more trust to that," says Mody. "The tech innovations are easy to scale; it's the human element of hospitality that's harder to scale across millions of listings."
And, he adds, there's a risk the professionalization of Airbnb may take it further away from its roots: "Everything is more standardized, more cookie-cutter—and that's everything that Airbnb was not supposed to be."
Airbnb beyond the United States
One factor Mody would like to investigate more is how the purpose of a trip might influence the decision to go with a hotel or an Airbnb property. The latest study presented participants with a fictional three-day vacation to New York City, but what if they were traveling for business, or with kids or multiple families, maybe for a break out of the city? And, just as with his trip to India, what if it was a special vacation, or how about the third visit in one year? He's also interested in examining Airbnb's presence beyond Western countries: how are customers in China and India picking a place to stay?
"In 15 years, Airbnb has evolved to the point where it feels like it's a 100-year-old company," says Mody. "But there's so much research still to be done."
This research was supported with funding from the BU School of Hospitality Administration. Tarik Dogru, an assistant professor at Florida State University's Dedman College of Hospitality, and Courtney Suess, an assistant professor at Texas A&M University's Department of Recreation, Park and Tourism Sciences, also contributed to this research.