Inspiring Stories on Practicing Self-Care This Valentine's Day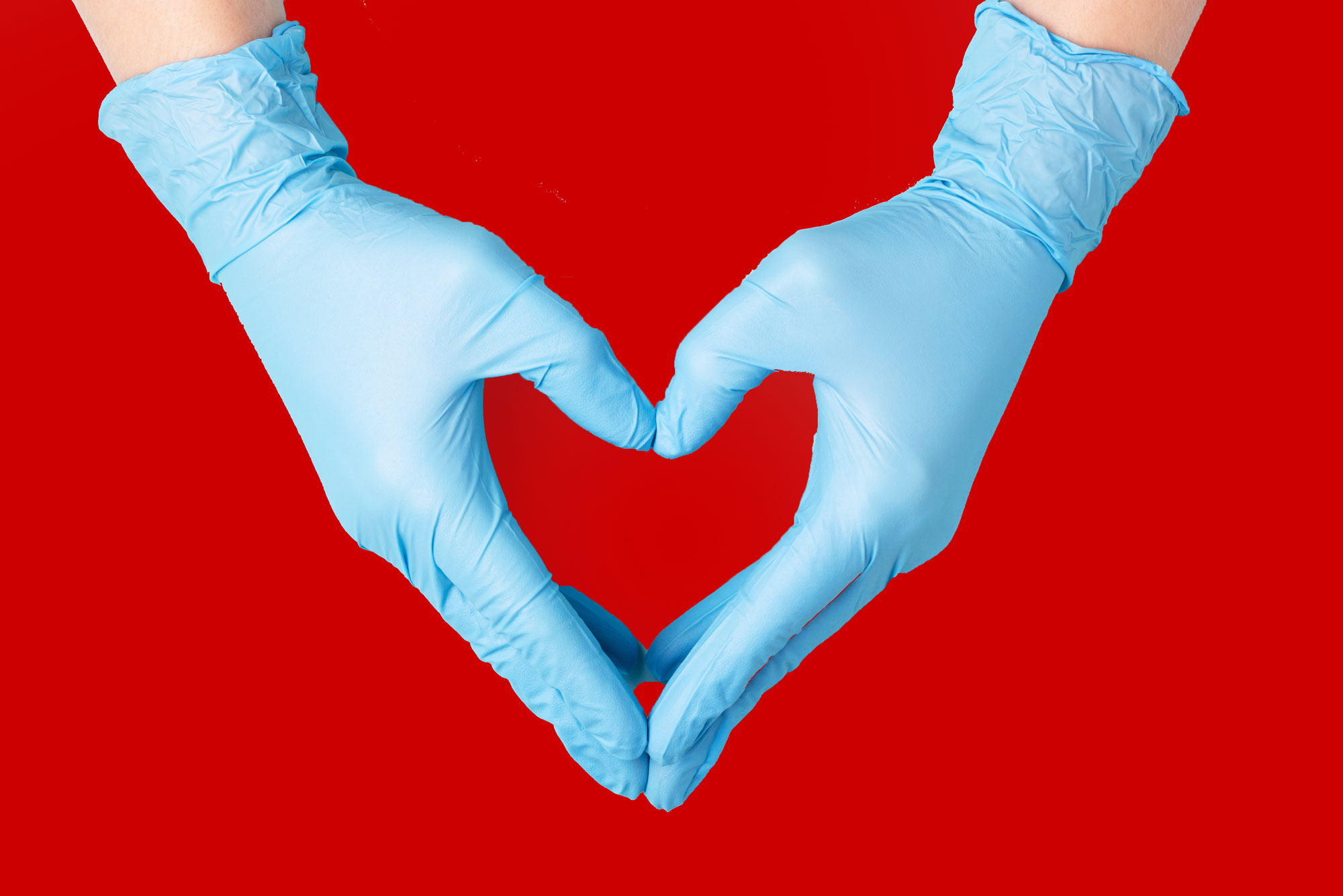 Self-Care
No Matter Your Relationship Status, Here Are Five Inspiring Stories on Practicing Self-Care This Valentine's Day
BU researchers share go-to personal rituals and talk about coping with pandemic-era struggles and losses
noun | [selfˈker]
The practice of taking action to preserve or improve one's own health
Whether single or partnered, navigating Valentine's Day during a pandemic presents a unique challenge, especially for people who prefer to celebrate the holiday in the company of loved ones. But in spite of social distancing, Valentine's Day offers a golden opportunity to dedicate a day to practicing self-care, whatever that might look like for each person.

In a year defined by socially isolating for the safety of others and ourselves, and perhaps paradoxically feeling trapped inside with household members, practicing self-care might seem like an impossible feat—even though the stressors of the pandemic mean it's all the more necessary for well-being, according to researchers. So, how are scientists taking care of themselves this Valentine's Day? The Brink reached out to Boston University researchers and asked them to share how they plan to treat themselves—if at all—and to find out what self-care means to them, no matter their relationship status.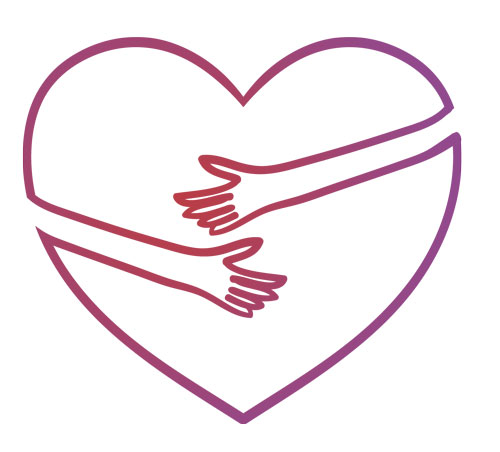 For BU neuroscientist Steve Ramirez, who researches memory and the brain, Valentine's Day is a day to reflect on the things that bring him joy. And no matter what day it is, part of his self-care process is leaning into the emotions he is feeling regardless of whether they feel positive or negative.  
"I try to champion that it's okay to feel things and to self-analyze why that might be the case," says Ramirez, BU College of Arts & Sciences assistant professor of psychological and brain sciences.
Ramirez will start his Valentine's Day like he does most other days: with a run and a cup of coffee. He and his partner plan to spend the day unwinding with brunch at home, watching Netflix, playing Mario Kart, and at night indulging in a three-course meal to make the day feel extra special. Since the start of the pandemic, Ramirez has learned how to cook. So for dinner, he plans to re-create a steak dish from one of Gordon Ramsay's cookbooks—plus a few culinary surprises thrown in for his partner.
But no matter your relationship status, Ramirez says, the most important part of self-care is maintaining and tending to the relationship with yourself.
"The first relationship that we're in is with ourselves. It all starts there," he says. "One thing to do is to listen to your inner voice…and if you are someone who is single, maybe have a plan of what you want to do on Sunday." He plans to reach out to family and friends, and recommends that everyone have some time being social either virtually or even writing a letter, as a way of practicing self-care and celebrating meaningful connections on Valentine's Day.
"Self-care is not one size fits all…from the brain perspective, [self-care] reinforces this idea of making us happy and productive and plants the seeds to continue," he says. "You're likely to continue watering that seed past Valentine's Day."
"There is a giant portion of the population who can't find a single minute of self-care right now," says BU marine biologist Randi Rotjan, a BU College of Arts & Sciences research assistant professor of biology. "I want to normalize that it's okay to not have self-care."
Like many other educators and working parents, Rotjan has been juggling work (teaching in person on BU's Charles River Campus and running the Rotjan Marine Ecology Lab) while taking care and managing the schoolwork of a six-year-old and a nine-year-old alongside her husband, a full-time worker in the healthcare industry.
"I'm grateful BU has made it possible to teach this year, it's wonderful to be in person" she says. But the challenges still exist.
With schools sporadically closing due to COVID-19 cases and snow days, parents everywhere have struggled to navigate remote schooling for children and to find a real break since the pandemic first shuttered the Boston area in March 2020.
"The reality is that no amount of advice or talking about it, or even the New York Time's Primal Scream hotline, can accomplish the impossible," she says, which means parents finding time to focus on their own mental, emotional, and physical needs. "There's no corner to retreat to; and there's nothing to be done [about that] until [the pandemic] is over."
"I feel strong and weak all at the same time, sometimes wondering how much longer we can keep up at this pace? But then I keep going, and I'm doing it," Rotjan says. Though a break for self-care is nowhere in sight just yet, Rotjan says she and her family will still recognize Valentine's Day by baking or cooking something special and being in each other's company, as they are most days.
"It's really important that people realize that holidays—while lovely—are not a break. We'll have chocolates for the kids, and we'll take sweet pictures, but it's not the recharge we need," Rotjan says. "Holidays give some structure to the year, but it's not a break or self-care."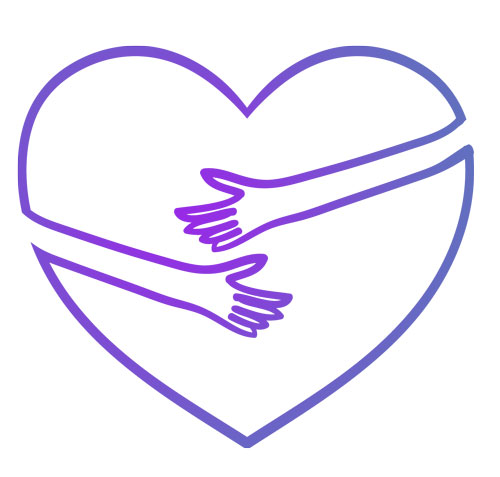 "Self-care and self-love are very new concepts in American culture and they fascinate me because both seem very much based in gender ideologies and in the capitalist marketplace," says Megan Elias, a historian who researches food and the role of gender at BU's Metropolitan College. Growing up, Elias remembers that even after a hard day's work, her mother—raising a family as a single, working parent—would be able to leave the day's stresses behind when they cooked dinner together. "Cooking seemed to be something that helped her unwind," she says. "Food is really important to self-care."
Now, Elias has a family of her own to enjoy cooking with. But when she has the occasional evening alone, she delights in what she calls the "Art Gallery Dinner"—"crackers, cheese, fruit, and wine. It's festive and requires no skills at all—you really cannot do it wrong," she says.
Food can have positive impacts on our mood and is an essential part of building and maintaining communities, she says, as well as strengthening bonds between families and partners. So, perhaps it's not surprising that rich foods and sweet treats are used as expressions of love on Valentine's Day. In the late 1800s, chocolate companies capitalized on this idea and began marketing chocolates as the quintessential expression of love on Valentine's Day. Today, buying chocolate for ourselves or loved ones is seen as an expression of indulgence and care.
"Tying the idea of treating ourselves well to the candy industry complicates things," Elias says. "Those without disposable income don't have this option but are confronted with it as a norm in popular culture."
For people who spend a lot of their time preparing meals for others, taking time to enjoy a meal for oneself can be very meaningful, especially if that person has been cooking much more than usual due to the homebound nature of the pandemic.
"In many communities, women are socialized to care for others through provisioning, cooking, and serving food. Often when they are able to do this work just for themselves, they have a sense of decadence, of perhaps getting away with something, as if their role is always to give and never to receive," says Elias.
And what if you know someone who tends to do most of the cooking in their household?
"If you want to do something really lovely this Valentine's Day, make dinner for a woman who usually makes dinner for everyone else. Think about what she really likes and make it without asking her for any instructions or help!"
Since the early days of the pandemic, BU mental health researcher Sarah Lipson has transformed her surroundings from top to bottom. Through various DIY projects, Lipson has built Parisian-inspired wall moldings, refurbished an old mantel over her fireplace, replaced all of the old outlet covers, and scraped and painted the radiators in every room of her home. Though she was not previously familiar with home improvement projects, she now owns multiple power tools and plans to redesign her kitchen next.
"It's so fun and rewarding," she says. "And it's been so, so good for my mental health."
Lipson spends the majority of her time on computer screens for research, teaching, emailing, and meeting with colleagues and students. Turning off her computer and turning her attention to other projects has been a crucial part of her daily self-care routine.
"Self-care for me is something I choose to define, and redefine for myself," says Lipson, a BU School of Public Health assistant professor of health law, policy, and management who studies youth mental health through the Healthy Minds Network. "Regularly checking in with myself is probably the most important part of self-care," which Lipson says she does most days by writing a sentence or two in a journal.
"Self-care allows you to understand your mental health and to understand some of the risk and protective factors…. What are the behaviors and practices I have that make my mental health better or worse? What makes me feel good?" says Lipson. "I'm a big proponent of therapy, and the questions I ask myself inform what to bring to therapy sessions. Even if you can't always control emotions that come up, you can bring a level of awareness." Lipson emphasizes during such a challenging time that it's important to note that some days, despite doing what she can to protect her emotional health, depression and anxiety creep up. "I wouldn't want students to read this and think I have everything figured out. I'm trying my best, that's all I can do."
For Valentine's Day (though Lipson says she isn't big on holidays), she plans to get together with a close friend outdoors, no matter the wintry weather, and indulge in her go-to outdoor activity: taking a walk while listening to her favorite podcast, Beautiful Stories From Anonymous People.
"Self-care and self-love, to me, mean engaging in activities and interactions that make me feel good about myself and my place in the world," says anthropologist Christopher Schmitt, a BU College of Arts & Sciences assistant professor of anthropology and biology. "Obviously, these can be with a romantic partner, but these are also, importantly, activities I do on my own, and with others that I'm not romantically or sexually involved with."
This year, Schmitt's number one way of treating himself has been swimming laps at a local pool, maintaining a safe social distance from others while there. "Biking to the pool gets me outside, and swimming gets me inside my body, helps to clear my mind, and feels wonderful—the physical activity, the change of scenery, and the fuzzy exhaustion afterwards. It's a small thing I can do for myself that helps keep me healthy and sane on a number of levels," he says.
Schmitt lost his mom in July 2020, and through his grief, one of the key ways he has dealt with the loss and continues to take care of himself has been to regularly remind himself of all the love and care she put into raising him as a single mom. He remembers one very special day they shared—when she sat in on a class that he was teaching.
"She openly wept the first time she attended one of my courses," he says. "She was so proud to see both of our hard work pay off so monumentally, and to see me pass the benefits of that hard work on to help others to learn."
Words from a friend have helped Schmitt get through the pain of losing her, as well as a special token he keeps close to his heart.
"The most affecting condolence that a colleague sent upon her death was to remind me that I am her legacy, and that she lives on in how I live my own life. When I miss her, I wear one of her necklaces to lecture and remember her tears of pride and love, and feel a comforting measure of happiness."