From the Broad Institute to the White House: Eric Lander Makes Science Exciting
Science Leadership
From the Broad Institute to the White House: Eric Lander Makes Science Exciting
BU scientist says President Biden's new science advisor—a former BU trustee—has a talent for inspiring and leading others in pursuit of knowledge, innovation
Shortly after being sworn in, President Joe Biden announced the key players of his science team, including none other than Eric Lander, founder of the Broad Institute and a bit of a Cambridge-Boston legend among researchers, to lead as the White House presidential science advisor. Boston University synthetic biologist James Galagan counts himself among the local researchers who are thrilled to see Lander, who served on BU's Board of Trustees from 2008 to 2013, take the helm. 
"I'm very excited to see scientific fact and rational thinking work its way into our political leadership," says biomedical engineer Galagan, a BU College of Engineering associate professor of biomedical engineering and of microbiology. Galagan first encountered Lander decades ago, seeing him popping in and out of meetings at the Whitehead Institute/MIT Center for Genome Research—since then, it's been renamed the Broad Institute of MIT and Harvard—with some of science's brightest minds, deliberating and poring over data related to the daunting task that researchers were trying to solve at the time: sequencing the human genome for the first time.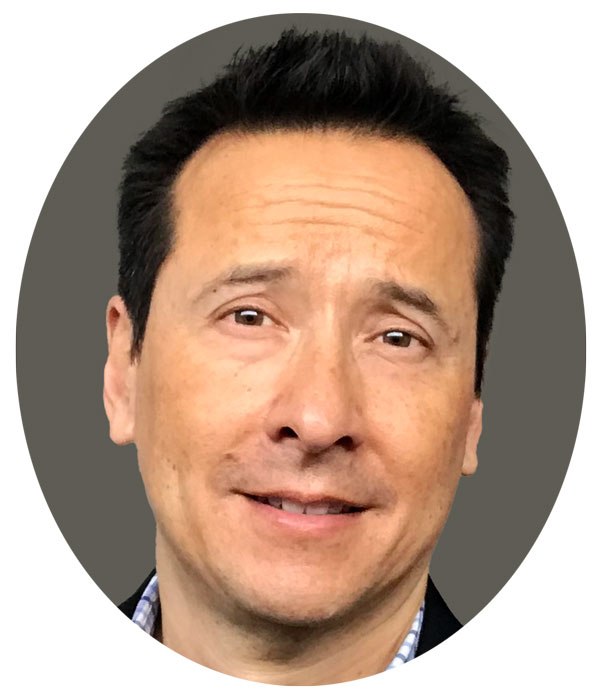 In the early 1990s, Galagan started his career at the Broad Institute as a part-time programmer while completing his PhD at MIT. The Human Genome Project was in full swing, Galagan says, and the Broad Institute was one of hundreds of labs across the country trailblazing the way toward gene sequencing technology that would help scientists read the complete set of blueprints for human life: the human genome. (The genome is made up of all the DNA molecules that together form the classic double helix shape that most students learn about in high school science class.) Though his work at the Broad Institute started as a part-time gig, Galagan stayed at the institute for 12 years. 
"The reason that job lasted that long is because of what Eric [Lander] created at Broad and [how he] was able to see the full vision of the Human Genome Project," Galagan says. "It just inspired so much excitement and opportunity for those of us who were lucky enough to be in his orbit. The excitement he created really reignited my passion for science."
Lander is widely known for his groundbreaking work in human gene sequencing and disease research as the founding director of the Broad Institute, and as one of the principal leaders of the Human Genome Project—the 13-year-long endeavor involving hundreds of international scientists whose efforts culminated in sequencing human DNA from end to end, reading the entire human genome containing all genes that control development, health, and disease. Now, as the White House's top science advisor, Lander is tasked with solving some of the most pressing political and social issues facing the country, from reimagining our healthcare system to making sure all people have equitable access to the fruits of scientific research in health and medicine.
Thanks in part to the passion Lander instilled in others at the Broad Institute, Galagan was inspired to dive into the work of engineering different computational tools to analyze the entire genomes of microbes—microscopic organisms that are in, on, and around us all, play an important role in regulating human gut health and other bodily processes, and are the culprit of many diseases.
Over his years at the Broad Institute, Galagan worked with various scientists under Lander's leadership to not only read genomic data, but also to make sense of newly discovered genetic codes that his group sequenced from various microbes, including fungi and different types of bacteria. Since microbial genomes are surprisingly similar to that of humans, "we can learn a lot about our own biology by studying microbes," Galagan says. "The work we were doing there set the stage for an entire research community that is now working to make further progress in understanding how cells work." 
At his lab at BU, Galagan now uses many of the same techniques he was helping to engineer over a decade ago at the Broad Institute. He and his colleagues at the Galagan Lab are working to map the wiring of bacterial cells—"how the different proteins interact with one another to make things happen," Galagan says—and then translating that wiring to create new forms of technology like biosensors that can work around-the-clock to monitor blood sugar levels, hormone levels, and other essential biological processes.
In the 20 years since the first results of the Human Genome Project were published, mapping the complete human DNA chain has revolutionized modern-day medicine and biological sciences, Galagan says. The sequencing technology that scientists developed to read the human genome has also opened doors to curing infectious diseases, treating antibiotic resistance, cancer treatments, and many other medical advances. (It is thanks to that technology, for example, that scientists around the world were able to so quickly sequence SARS-CoV-2 when it first emerged in Wuhan, China.) 
At the White House, Lander will serve as science advisor, as well as director of the White House Office of Science and Technology Policy, making him, when confirmed, the first science advisor to hold a cabinet position. Galagan says he feels a sense of relief knowing that passionate experts like Lander are at the table, and he hopes that Lander's enthusiasm and passion for science will inspire younger generations and underrepresented groups to get excited about sciences, like it inspired him. 
"Science isn't some sort of special talisman, it's more of a dedication to empirical and rational thinking that allows one to get to answers that are real and can make a difference," he says. "That's what I think Eric's scientific leadership will bring."