Can This Free Mobile App Help Autistic Children Develop Better Language Skills?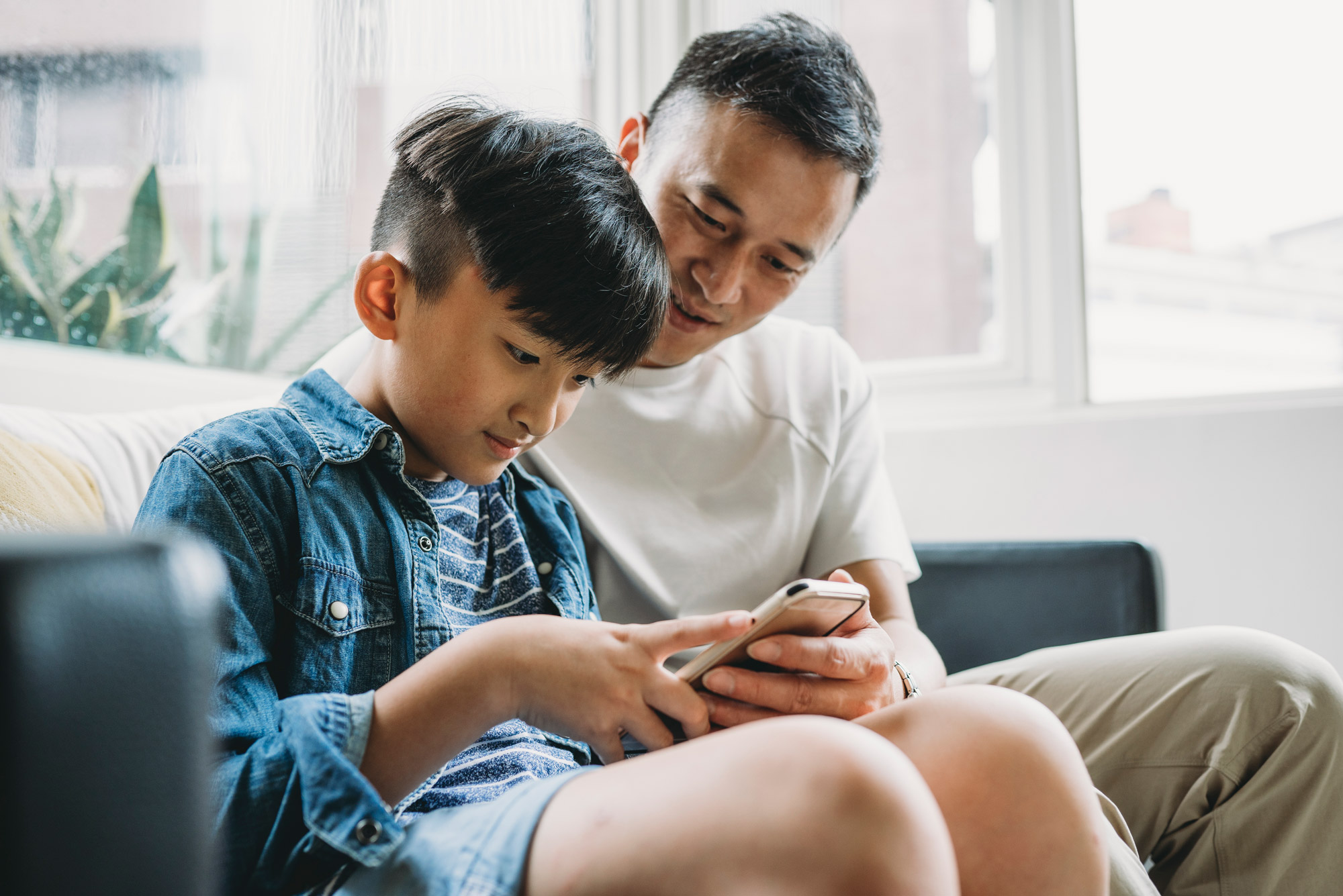 Digital Health
Can This Free Mobile App Help Autistic Children Develop Better Language Skills?
Language therapy app, developed by BU cognitive expert, is seeking FDA designation as a digital medical device
During the summer months, BU Today is revisiting some of the past year's favorite stories. This week, we feature mobile apps created by BU students, alumni, and faculty. 
For one in 54 children in the United States—the number estimated by the Centers for Disease Control and Prevention to be affected by autism—getting an early start in language development is critical to their future. But, perhaps with a digital tool, that help does not have to be costly or challenging to get.
It could be as accessible and affordable as completing tasks in a free-to-use language therapy mobile app, while under the supervision of a parent or caregiver. In an initial analysis of observational data collected from a pool of 6,454 children ages 2 to 12 with autism spectrum disorder (ASD), children who used the app regularly showed a more than twofold improvement in their language skills than children who used it less frequently.
Known as MITA (which stands for Mental Imagery Therapy for Autism), the app—which has already been downloaded to more than one million devices—was developed by Boston University Metropolitan College adjunct faculty member Andrey Vyshedskiy, an evolutionary theorist and neuroscientist who has had a career-long interest in the evolution of language and cognition. His research findings inspired him to build a game-like app that could improve the brain's ability to voluntarily visualize objects, their location in space and time, and how they relate to each other—a cognitive ability known as prefrontal synthesis.
"Prefrontal synthesis is the mechanism that allows you to juxtapose several disparate objects. If I ask you this question, 'If the lion ate the tiger, which of the animals is still alive?' you are using prefrontal synthesis to imagine the events and answer that question," Vyshedskiy says.
Without prefrontal synthesis, understanding complex language is impossible, Vyshedskiy says. Today, almost 70 percent of children diagnosed with ASD struggle with language and up to 40 percent of adults with autism have never gained prefrontal synthesis.
"Whenever language is delayed, when children don't understand stories or acquire internal language, they don't develop the deeper brain function of prefrontal synthesis," Vyshedskiy says. "I realized, there might be a way to get at language development through a 'back door' in the brain—we developed this digital therapy app to improve language acquisition."
The MITA app contains both verbal and nonverbal "brain exercises," or tasks, introducing children to higher forms of language, such as noun-adjective combinations, spatial prepositions, recursion, and syntax. Children are presented with a short story and then asked to provide an answer to a question or complete a task, such as take animals home or put the cup under the table.
After a parent or caregiver downloads the app, they are asked to complete an evaluation about their child's language and cognitive skills after the child has completed about 100 exercises in the app, which is usually around the one-month mark for typical users. Then, every three months after that, parents are asked to reevaluate their child's skills.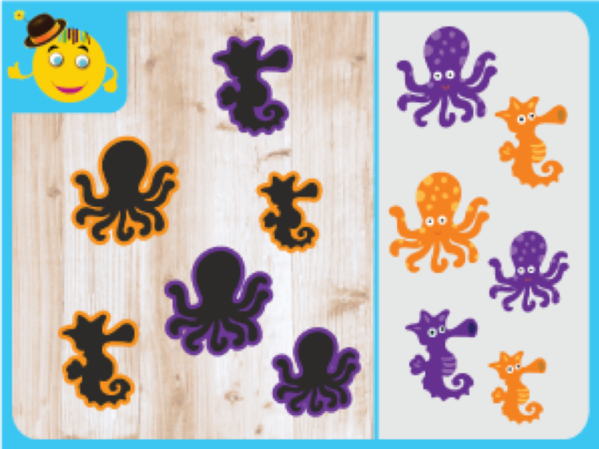 In the study, published online in Healthcare, 6,454 participants were screened for eligibility to be part of either a "test group" or a "control group." To meet criteria to be part of the test group, children must have used the app to complete more than 1,000 exercises without making more than one error per exercise. The control group was selected by pairing up each member of the test group with a peer—matched up by age, gender, and their level of expressive language, receptive language, sociability, and cognitive awareness as reported at the initial one-month evaluation—who did not meet test group criteria, meaning they had not used the app as frequently.
In total, 887 participants were selected to be in the test group, and 887 for the control group, from which Vyshedskiy and his collaborators analyzed how MITA had impacted their language acquisition. In addition to a 2.2 times higher score of receptive language capabilities—the ability to understand language heard or read—the test group also had a 1.4 higher score in expressive language, the ability to convey complex meaning through language.
"It's not a randomized control study—the gold standard in medical research—it's an observational study; we're working on conducting a randomized control study," Vyshedskiy says. "But what we have done is analyze almost 6,500 children who worked with the app for a period of six months to three years, and we found that [children who met the test group criteria] developed their complex language comprehension 2.2 times better. That tells us there is something to this method."
The app is meant to be used by a child with the help of a parent or caregiver, to keep the child on task—"these exercises are mentally tiring for young children," Vyshedskiy says. And the app provides parents with insights into language-learning skills that they can incorporate into daily life. About 60 percent of parents who took part in the study of the app reported that they had learned language exercise techniques by using it with their child.
"When you bring a child to a language therapist, you hand the child over to the expert and often withdraw yourself from the situation," Vyshedskiy says. With MITA, he says, parents must help their children work through the exercises. "So, then when they are playing at the park or in the yard, they can take what they've learned from the app to make language learning into a fun game: 'Hand me the gray stone….Now hand me the big gray stone….Now put three white stones under the bench.'"
He says parents can make those types of games a part of everyday life to help their children acquire language and prefrontal synthesis.
Vyshedskiy does offer one major bit of caution. "Children can easily get addicted to apps like YouTube," he says. "Mobile devices are addictive. Parents should lock their mobile devices so that their children can't exit out of MITA and open up other apps. MITA is very cognitively challenging for young children, so it's not addictive. But other apps like YouTube are very dangerous—we recommend children complete one MITA session in the morning and another session in the evening, with parental supervision."
The most critical advantage of the app is that MITA, available with a click or swipe in app stores, could allow parents to get a head start while waiting for intervention from a language expert, Vyshedskiy says. He says it was very important to him and his collaborators to make this app available to parents and children as soon as possible. It was first released for download six years ago.
"Autism is usually diagnosed around the age of 3 or 4, but most parents see something is wrong before that diagnosis is made," he says. "Once a pediatrician confirms a parent's suspicions, there's usually a long wait to get the child in to see a developmental psychologist. Then, parents must request [language therapy] from a local school district or come up with the finances to afford a language therapist [on their own]."
Vyshedskiy is the cofounder of ImagiRation, a start-up company seeking to designate the app as a Class II medical device through the US Food and Drug Administration (FDA). He hopes that FDA recognition, officially classifying the MITA as a digital medical device, will enable more children to use the app and allow physicians to prescribe it as a language-learning tool.
"We wanted to make this app available to parents right away, and we've done that," he says. "Now, the second step is to convince parents and therapists that this is a very useful tool, and the most convincing way is to have it recognized by the FDA."