BU Takes Another Step to Advance Diversity, Equity, and Inclusion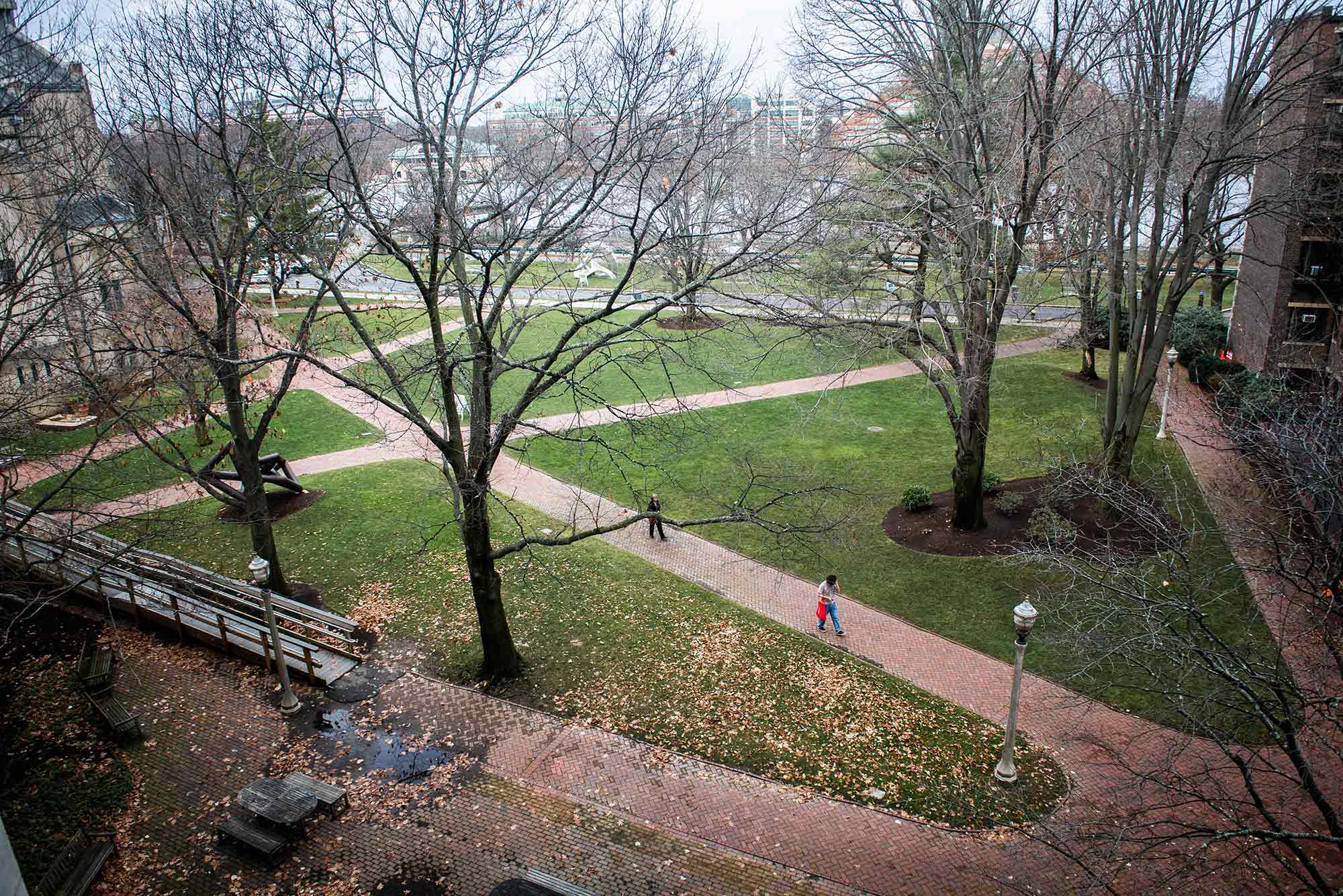 University News
BU Takes Another Step to Advance Diversity, Equity, and Inclusion
Consulting firm Korn Ferry will review HR policies and practices for BU staff
In recent years, as Americans have grown increasingly woke, widely acknowledging centuries of systemic racial injustice, Boston University has taken several actions designed to bolster diversity, equity, and inclusion across faculty, staff, and the student body. In 2017, BU hired its first associate provost for diversity and inclusion, Crystal Williams, promoted in August to the new position of vice president and associate provost for community and inclusion, as well as its first senior diversity officer, former BU trustee Andrea Taylor (COM'68), who now chairs the University's Antiracism Working Group, and several schools and colleges have formed their own diversity, equity, and inclusion working groups. The University also provided a new home for the community-building Howard Thurman Center for Common Ground in a dynamic larger and refurbished space at the heart of campus. And earlier this year, it welcomed to the faculty one of the nation's leading scholars of Black history and racism, Ibram X. Kendi, BU's Andrew W. Mellon Professor in the Humanities, as the founder and director of the new Center for Antiracist Research. The center brings together faculty, staff, and students from across BU to study systemic racism and propose policy solutions.
Now, President Robert A. Brown has directed the University to hire the global consulting firm Korn Ferry to evaluate BU's current efforts to hire, promote, and retain a diverse staff workforce and to recommend improvements based on the best practices of other institutions and industries.
"The events of this past year have reminded us of the urgency of addressing systemic racism and living up to our values and aspirations," says Brown. "Ensuring that our hiring and promotion policies are genuinely inclusive is a critical commitment that we must make and keep. We have decided to focus the review initially on the more than 6,000 BU staff positions. Our staff are important contributors to the success of the University."
Ken Freeman, interim vice president for human resources, says Korn Ferry will look at Human Resources processes associated with every stage of the staff employee life cycle, from hiring and compensating to developing, promoting, and retaining a diverse staff workforce, and will provide the University with recommendations for improvement.
Freeman says Korn Ferry was selected because of its breadth and depth of experience assisting organizations across many industries in advancing diversity, equity, and inclusion. The firm will conduct virtual focus groups and a diversity, equity, and inclusion survey and develop a talent flow analysis and a talent acquisition and development diagnostic. The effort will begin later this month, with recommendations to be finalized by the middle of 2021.
"There will be a number of opportunities for staff to contribute to this review and development of recommendations for improvement in HR systems and processes associated with BU staff," says Freeman. "The end result will be a blueprint to accelerate progress on this important initiative."