Crystal Williams Promoted to New Position with Focus on Building Community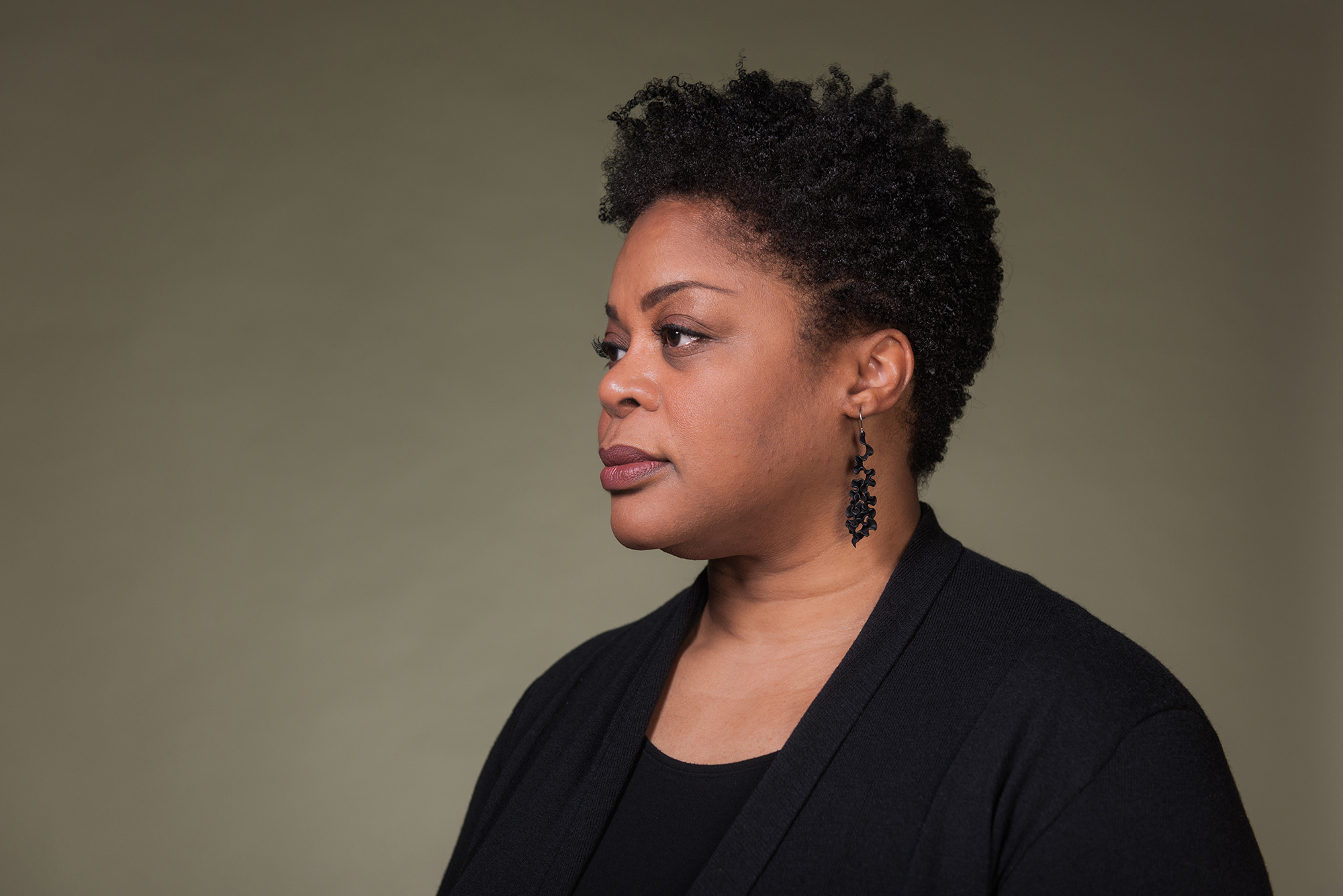 Promotions
Crystal Williams Promoted to New Position with Focus on Building Community
As vice president and associate provost for community and inclusion, she will expand her responsibilities
Citing her leadership of BU's Day of Collective Engagement: Racism and Antiracism, Our Realities and Our Roles, the University announced on Tuesday that Crystal Williams has been promoted to the new post of Vice President & Associate Provost for Community and Inclusion.
"I am pleased to know that the work of the past three years we've undertaken to try to help the institution and its constituents move toward creating a more diverse, equitable, and inclusive campus environment has been acknowledged as both important and impactful," says Williams, who joined BU in 2017 as associate provost for diversity and inclusion and a College of Arts & Sciences professor of English.
Her impact on campus as the University's first-ever diversity officer was capped off by the University-wide Day of Collective Engagement on June 24. "Our community engaged the issue of systemic racism in the world and on our own campus in a way we never have before," BU President Robert A. Brown and Provost Jean Morrison wrote in announcing Williams' promotion.
"Crystal Williams is an incredibly talented and effective leader and advocate for developing an inclusive community all across our campus," Brown says. "I am very excited about working with her in her new role."
Almost 5,000 students, faculty, staff, and alumni turned out online for the daylong Collective Engagement event, which featured a sprawling array of webinars and often highly charged discussions held amid national protests over police killings of Black people across the country.
"The conversations were, at turns, blunt, raw, emotional, uplifting, and discouraging; and it was clear that we as an institution have more work to do to ensure that our community is truly diverse, inclusive, and antiracist," Brown and Morrison wrote. "The person who led that extraordinary day, and who unlocked this unprecedented conversation" is Williams.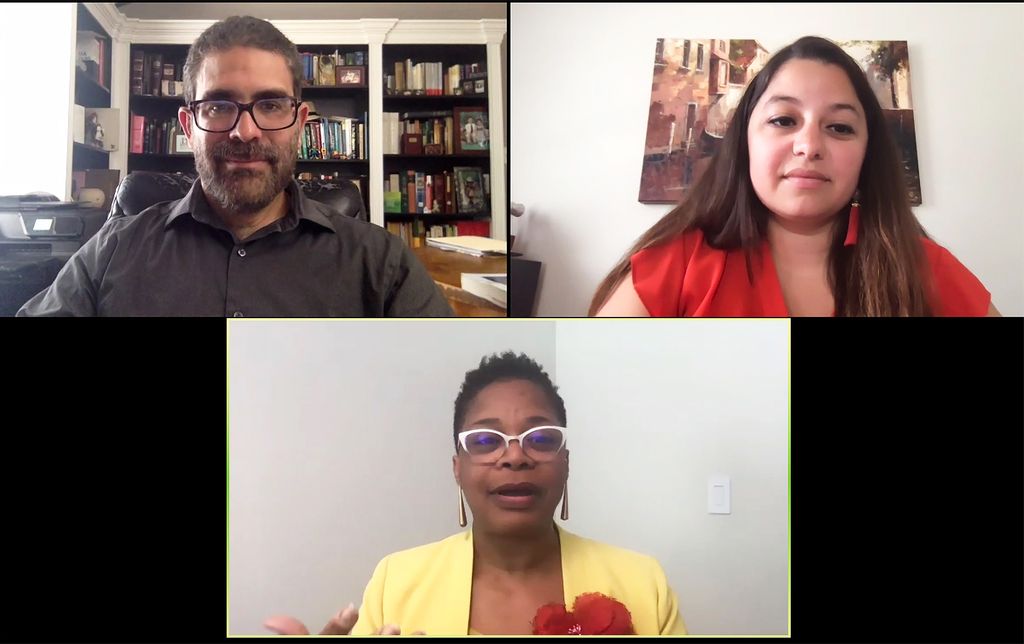 To many, the feeling by the end of the day was of a campus community that is ready for—even demanding—change.
"The day of engagement set us on an important pathway toward new approaches and efforts to move the University to be a more diverse, equitable, and inclusive community," Morrison says. "Collectively, all the efforts that are in the works put the University in a position to make progress that we've not been in before. Crystal will play an important role as we go forward, helping to define and lead the initiatives that evolve from this."
"The number of folks on campus who are really wanting to be substantively engaged is exciting and daunting," Williams says. "I'm pleased because I feel there is real movement and real traction happening in a host of places.
"In the last months, the number of academic and administrative departments that have reached out looking to become more fully engaged in these endeavors has been heartening," she says. "And, I think, it's not only as a result of the Day of Engagement, but of the three years of work and learning and building that led up to it. You've got to lay a foundation."
The reaction on campus was also fueled by a country that is divided over moves by the Trump administration and devastated by the deadly coronavirus pandemic, which has hit people of color and other marginalized communities especially hard, she says. With most of us sheltering at home from the pandemic, watching the news and reflecting on it, the climate in the country "puts in stark relief the climate within the institution and serves as a catalyst. It causes us to reflect very deeply, more deeply than we might normally," Williams says. "It's a peculiar historical moment."
---

We have different roles and different amounts of power within the institution, but each of us has a part to play.

---
As associate provost for diversity and inclusion, Williams established a number of important initiatives, such as the Target of Opportunity hiring program and the University Scholars Program, and led the successful LGBTQIA+ Task Force.
In her expanded role, she will also have responsibility for the new center for first generation students that will open this fall, the organization of BU's Living Learning Communities, and the Organizational Development and Learning effort previously housed in Human Resources. She will also play an important role in the implementation of two essential pillars of the University's 2030 Strategic Plan: Diversity, Equity, & Inclusion, and Community—Big Yet Small.
Is Williams concerned that widening her portfolio could dilute her mission? Quite the opposite, she says. People who see "diversity" as only about race are making a mistake, as all kinds of identity issues affect the learning, working, and living environment on a college campus, she says. Students who are from rural America and feel silenced in a conversation about public transportation because 95 percent of the students in the class are from cities—"that too is a diversity issue."
Morrison says the promotion marks "an important expansion of Crystal's capacity, and I really look forward to continuing to work with her and having a real impact across the University."
Williams came to BU from Bates College, where since 2013 she'd been associate vice president for strategic initiatives, a professor of English, and a senior advisor to the president, developing programs and strategies that resulted in increased diversity across the campus. She was previously a Reed College faculty member and the inaugural dean for institutional diversity (2000-2013). A poet, the author of four books, and recipient of several artistic fellowships, grants, and commissions, she is recognized as a thought leader on diversity in the arts. She holds a BA from New York University and an MFA from Cornell University.
"We—all of us—create the climate and the culture of the institution," Williams says. "We have different roles and different amounts of power within the institution, but each of us has a part to play. My hope is that people are beginning to see that, and understand the ways in which no matter where they are, no matter what position they hold, they can make a difference."