Student Commencement Speaker Will Talk about "Dreams and Nightmares" and Breonna Taylor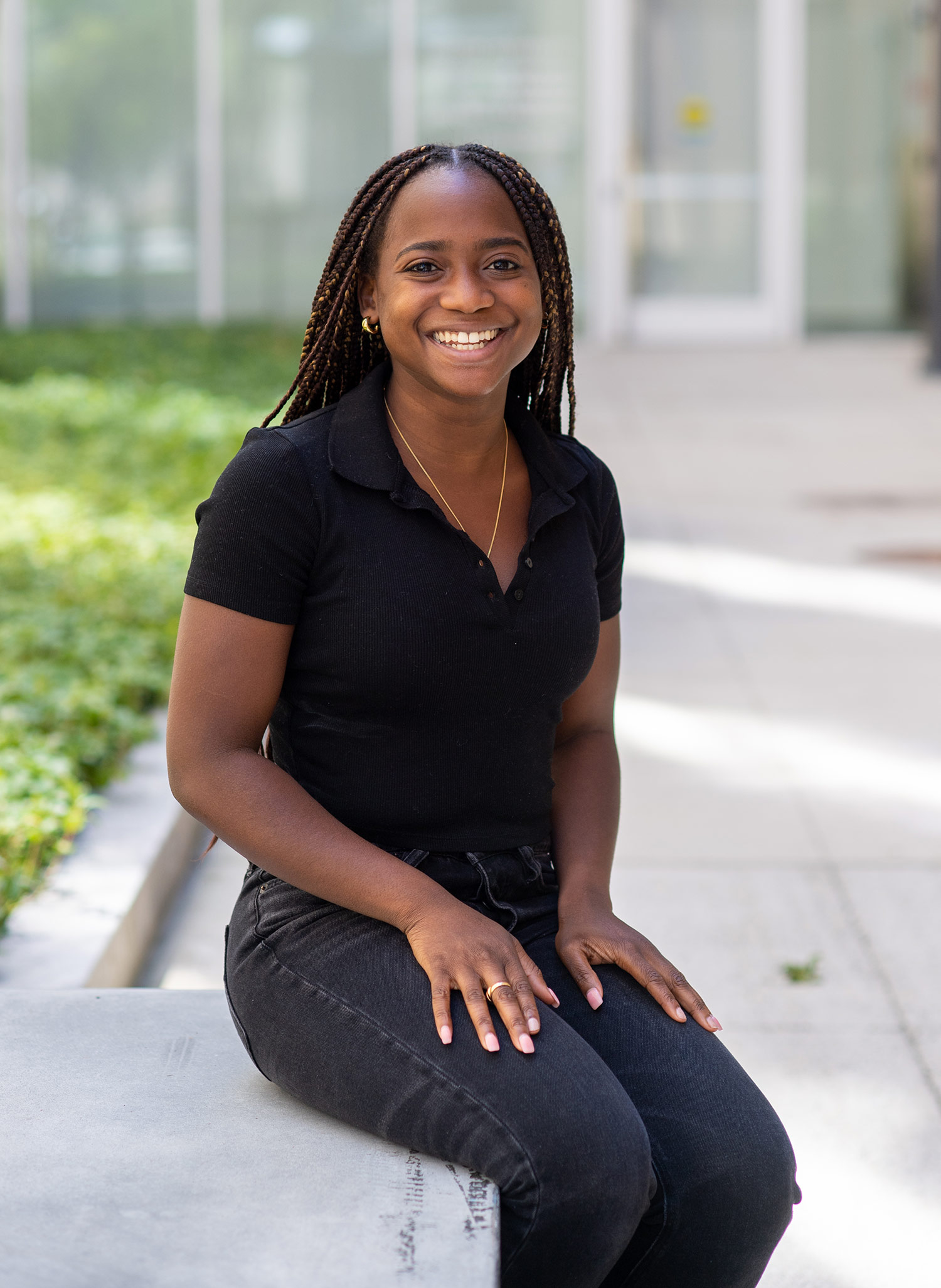 Commencement
Student Commencement Speaker Will Talk about "Dreams and Nightmares" and Breonna Taylor
Archelle Thelemaque (COM'21), Posse scholar and Howard Thurman Center student ambassador, addresses undergrads Sunday
In her four years at Boston University, Archelle Thelemaque (COM'21) has amassed an impressive list of accomplishments, among them three stints as a student government officer, being a Howard Thurman Center for Common Ground student ambassador, and interning at global public relations firm Ketchum PR. And that only begins to scratch the surface.
Now the Posse scholar can add one more accolade: this Sunday, she'll address more than 3,000 members of the undergrad Class of 2021 as the student speaker at BU's 148th Commencement.
The PR major and Georgia native will share the stage with the undergraduate ceremony's main speaker, US Representative Ayanna Pressley (D-Mass.), who will receive an honorary degree. (Moderna chairman and cofounder Noubar Afeyan, also receiving an honorary degree, will be the speaker at that morning's graduate student ceremony.)
Thelemaque's speech was selected from dozens of submissions by a committee of faculty members and administrators. "Archelle's speech, which was so powerful on the page, riveted us when she delivered it," says committee member Marisa Milanese, a College of Arts & Sciences Writing Program master lecturer. "It's the amalgamation of emotions and experiences that comprise four transformative years of one's life, particularly this past one."
So, how exactly do you encapsulate a college experience bookended by #MeToo, racial reckonings, and a pandemic? With grace, honesty, humor—and Meek Mill.
Zooming in to the virtual Senior Brunch on April 30, Thelemaque offered a snippet of what to expect from her speech: Cardi B, "Swag Surfin,'" and the aforementioned Philadelphia rapper.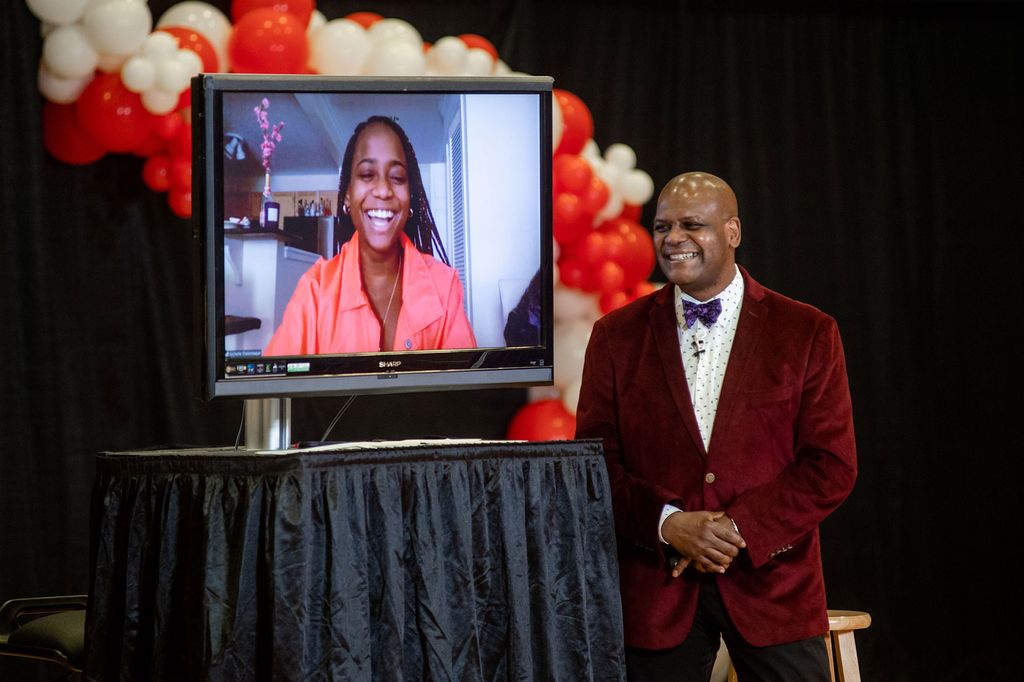 "I'm going to talk about Meek's 'Dreams and Nightmares,'" Thelemaque told BU Today. "If you don't know what that song is, I'm sorry to you."
Also on her agenda: callouts to the Reverend Doctor Howard Thurman (Hon.'67), dean of Marsh Chapel from 1953 to 1965, her late friend and fellow Posse scholar from Georgia Erin Edwards (COM'21), as well as to Breonna Taylor and Atatiana Jefferson, Black women murdered by police officers during the Class of 2021's time at BU.
As for the rest of Thelemaque's credentials? Unparalleled. In addition to her student government offices, her BU résumé holds an editor-in-chief position at Charcoal, a BU art magazine celebrating the work of students of color, and management gigs at the Thurman Center, where she ran the weekly book program and launched a new program, Late Night Listens. She has also cohosted Man Eater, a feminist music and talk show on WTBU.
Beyond her extracurriculars, Thelemaque helped organize a campus protest against a speech by conservative pundit Ben Shapiro in 2019 that drew hundreds of participants, and she was part of a team of University student leaders who launched a GoFundMe campaign in the wake of the killing of several unarmed Black men and women last summer that raised more than $100,000 in support of social justice organizations. And this week, she was being inducted into BU's Scarlet Key Honor Society.
"A force of nature"
Outside of BU, Thelemaque has interned for several public relations agencies and worked as a field organizer for the 2018 campaign of Josh Zakim, then a Boston city councilor, for the Democratic nomination for Massachusetts secretary of state. After graduation, she's heading to San Francisco, where she has a job as a public relations specialist for Apple.
In short, she's impressive—and people tend to take notice. "Archelle is a force of nature. I am not at all surprised that she was selected to be the Commencement student speaker," says Angela Onwuachi-Willig, BU School of Law dean and Ryan Roth Gallo & Ernest J. Gallo Professor of Law, whom Thelemaque cites as a mentor. "It's been such a joy to watch her over the years and see her star rise. She's hilarious, she's the right mix of fierceness and empathy, and she uses her voice for good. I am so excited to see all that she will accomplish out in the real world."
It's almost difficult for Thelemaque not to excel. "My mindset has always been: what's the A, and how do I get it?" she explains. But that's something she's been working on lately: "I'm trying to master relaxing," she says with a laugh. "Now I'm trying to get an A in relaxing."
Why? In short, growth. "When I first came to BU, my only career goal was to be president of the United States of America," Thelemaque says. "If anything, it's an accomplishment that I don't want to do that anymore—I think that when that's somebody's goal, it's more of a power-hunger thing. I've been able to mature and evolve in a way where I just really, really, want to be able to help people however I can."
And being the student speaker is a fitting way to conclude her time at BU. "I always hoped I would get to this point," she says. "I've thought about this speech for four years. I knew I wanted to talk about dreams, and cultural moments, and the community that I found on campus.
"That's what the speech is really about—it's a love letter to the Black community at BU, in Boston, and in the world. It's written by a Black woman for Black people, and I'm so happy everybody else gets to enjoy it as well."