Ayanna Pressley, Noubar Afeyan, Catherine D'Amato to Receive Honorary Degrees
Accolades
And BU's 2021 Honorary Degree Recipients Are…
A trailblazing politician, a renowned entrepreneur and innovator, and an advocate working to end food insecurity
One fights for progressive causes in Boston and in Congress. One is an entrepreneur who cofounded several start-ups, including the COVID-19 vaccine maker Moderna. And one has worked for 35 years to feed Greater Boston's hungry.
After a difficult year locally, nationally, and globally, at its 148th Commencement on Sunday, May 16, Boston University will award honorary degrees to three distinguished achievers devoting hearts and minds to making a better world for everyone.
Undergraduate Degree Speaker: US Representative Ayanna Pressley (D-Mass.), Doctor of Laws
Ayanna Pressley's progressive profile keeps rising. First woman of color elected to the Boston City Council (2009). First woman of color elected to the US Congress from Massachusetts (2018). Original member of the Squad, alongside Congresswoman Alexandria Ocasio-Cortez (CAS'11) (D-N.Y.) and other high-profile progressive women in Congress. Pressley was just named third on the 2021 edition of Boston Magazine's annual list of the city's 100 most influential people.
Activism is a through line of her personal history. Pressley was raised primarily by her single mother, a tenants' rights organizer for the Chicago Urban League, and she developed an early interest in public service. Beginning in seventh grade, she was elected class president for six consecutive years, was elected student government president, and delivered the commencement address at her high school graduation.
In 1992, she enrolled at Boston University's College of General Studies, but later withdrew to help support her mother. She became a civil rights activist, working first with Congressman Joseph P. Kennedy II (D-Mass.)and then for 13 years with Massachusetts Senator John Kerry (Hon.'05) as senior aide and political director.
In 2018, she ran against the 7th Congressional District liberal Democratic incumbent in the Massachusetts primary, campaigning on the idea that "change can't wait." Her work as US representative for Massachusetts is rooted in the belief that a diversity of voices is essential and that those closest to pain should also be closest to power. Her determination in battling inequities and disparities facing communities has made her an influential voice on Capitol Hill as well as back home in Boston.
"Where she chooses to appear, what she advocates for, with whom she partners—these decisions can sway residents' hearts and minds in a flash," Boston Magazine writes.
Pressley will deliver this year's Commencement address to undergraduates at Nickerson Field on Sunday, May 16, at 2 pm.
Advanced Degree Speaker: Noubar Afeyan, Doctor of Humane Letters
Noubar Afeyan has cofounded more than 35 successful life sciences and technology start-ups, but likely none more impactful than Moderna, Inc., which last year came up with the first mRNA-1273 COVID-19 vaccine, now protecting millions around the world from the pandemic virus. The Cambridge, Mass.–based pharmaceutical and biotechnology company focuses on drug discovery, drug development, and vaccine technologies based on messenger RNA. Afeyan is chair of Moderna's board of directors.
The holder of more than 100 patents, Afeyan is also founder and CEO of Flagship Pioneering, one of Boston's largest capital firms specializing in biotech and life sciences.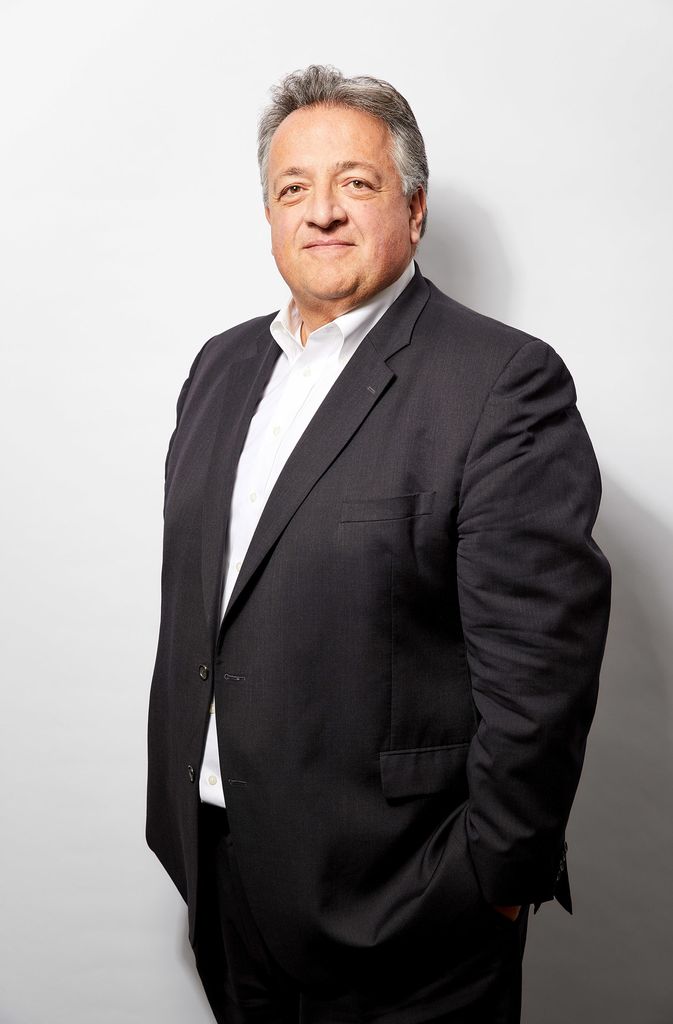 As an inventor, entrepreneur, and CEO, he has pursued innovation that improves the human condition. Moderna began experimenting with the underlying mRNA technology in 2010, almost a decade before the onset of COVID-19. Typically, vaccines insert a weakened or inactivated germ into the human body to trigger an immune response and generate antibodies that will protect it from the real virus, but mRNA (messenger ribonucleic acid) vaccines direct human cells to create a protein that will trigger the same response.
The grandson of an Armenian genocide survivor, Afeyan cofounded the 100 LIVES Initiative in 2015 to commemorate the 100th anniversary of the 1915-1917 genocide of 1.5 million Armenians by locating and preserving the stories of survivors and rescuers. Last month, under the Biden administration, the United States for the first time recognized those killings by the Ottoman Empire as a genocide.
Afeyan holds a BS in chemical engineering from McGill University and a PhD in biochemical engineering from Massachusetts Institute of Technology, where he is now a trustee. He is also an overseer of the Boston Symphony Orchestra.
A native of Lebanon, Afeyan moved to Canada as a teenager and later to the United States. He received the Ellis Island Medal of Honor in 2008—the same year he became a US citizen—and was a Great Immigrant honoree of the Carnegie Corporation in 2016.
Afeyan will deliver this year's Commencement address to advanced degree recipients at Nickerson Field on Sunday, May 16, at 9:30 am.
Baccalaureate Speaker: Catherine D'Amato, Doctor of Humane Letters
Catherine D'Amato began helping out in her dad's restaurant when she was just eight years old. As an adult, the theology major made a career of the biblical injunction to feed the hungry as president and CEO of the Greater Boston Food Bank (GBFB), a position she has held since 1995. That mission became even more life-saving during COVID-19.
With food insecurity rocketing during the pandemic's economic collapse, the GBFB disbursed almost 100 million pounds of food last year to partner agencies sagging under double the usual demand. This year, the GBFB marked its 40th anniversary with the distribution of its billionth pound.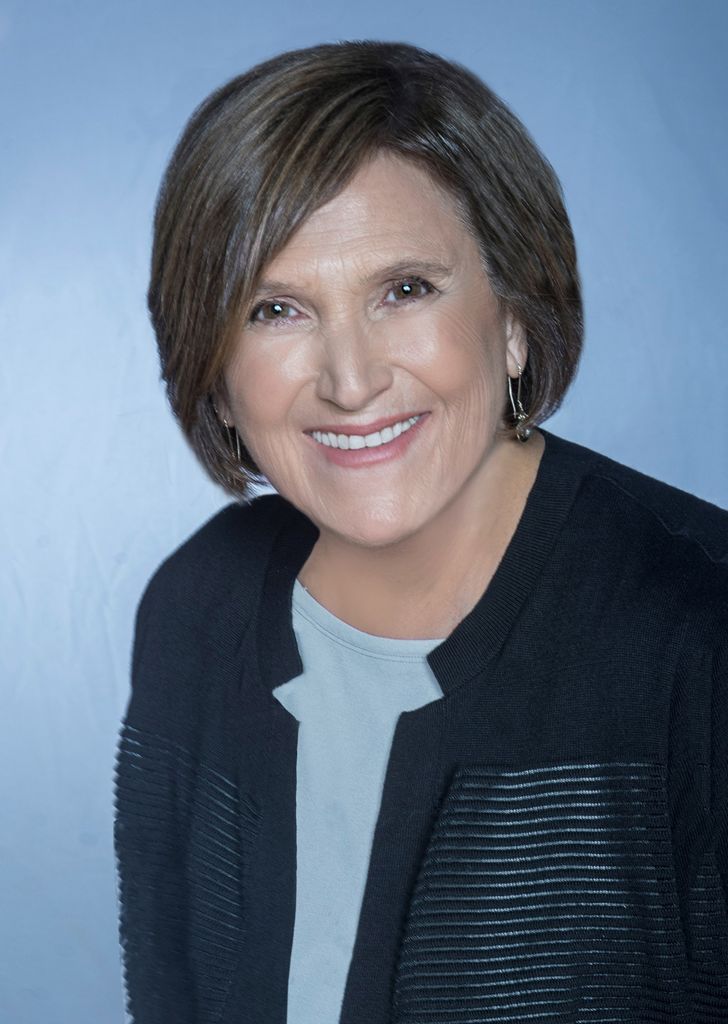 When D'Amato assumed the leadership of the GBFB, it was distributing 7.5 million meals per year; before COVID, she had grown that to 82 million annually at 600 food pantries, meal programs, and distribution sites across 190 municipalities in the eastern Bay State.
Under her leadership, GBFB participated in 2018 research with Boston Medical Center, the School of Medicine's teaching hospital, that found hunger costs the state $2.4 billion a year in treatments for nutrition-related conditions such as diabetes, rheumatology and pulmonary diseases, and in special education needs.
D'Amato began working in food assistance in the 1970s, creating the San Francisco Food Bank in 1979 to supply numerous Bay Area food pantries. She came to Massachusetts as executive director of the Food Bank of Western Massachusetts, creating the nation's first food bank farm.
She earned a bachelor's degree in theology from the University of San Francisco and business management certificates from Harvard and Smith College. She serves on various boards, including at Fidelity Charitable, Eastern Bank, the Forsyth Institute, and the Massachusetts Food Association.
D'Amato will deliver this year's Baccalaureate address on the Alpert Mall, behind Marsh Chapel, on Sunday, May 16, at noon.
The Advanced Degree Commencement Ceremony is Sunday, May 16, at 9:30 am on Nickerson Field. The undergraduate ceremony is the same day at 2 pm, also on Nickerson Field. The Baccalaureate service is at noon that day on the Alpert Mall, behind Marsh Chapel.