An Outpouring of Support for BU and Its Students
Giving
An Outpouring of Support for BU and Its Students
Laurence A. Bloom gift helps fuel a record-breakingyear for fundraising
As Boston University begins to act on its strategic plan for the next decade, it is also doing the critical work of raising the funds to support its most important initiatives. Late last year, an unexpected gift provided some major early momentum—and helped BU post another annual fundraising record, with $225.3 million in cash received during fiscal year 2021.
In 2020, BU's Planned Giving office received word that Laurence A. Bloom (DGE'66, CAS'68) had left a large portion of his estate, about $8.25 million, to the University (he gave a similar sum to his other alma mater, Columbia Business School). This amount puts Bloom, who died in 2019 at his home in New Jersey, among the ranks of BU's most generous donors, and enabled the University to create a new endowed professorship in economics, a need-based scholarship for undergraduates, and a fellowship fund for PhD candidates in the humanities and social sciences. The gift was also used to fund a portion of the Wetherill-Bloom Career Development Professorship in the Humanities, recently awarded to Kate Lindsey, a College of Arts & Sciences assistant professor of linguistics.
Bloom, who studied economics at BU, worked at Bristol-Myers Squibb for his entire career, ultimately specializing in international tax planning. Friends describe him as thoroughly dedicated to his work. He was successful professionally and an accomplished stock trader. And yet he maintained a frugal and modest lifestyle.
"This wonderful donation will influence research, teaching, and learning at BU for generations to come," says Jean Morrison, University provost and chief academic officer. "Through his gift, Laurence Bloom establishes himself as a person of great generosity and vision. We will be proud to have his name permanently associated with excellence and access at BU."
Bloom's gift was just one of several multimillion-dollar gifts made during the fiscal year. BU also received more than 215 six-figure commitments and many more contributions of all sizes, including nearly $3 million on Giving Day, in April.
"Even in the context of the pandemic, we saw incredibly broad support across the University for students, research, and programs," says Karen Engelbourg, senior vice president for Development & Alumni Relations. "We weren't sure what the year would hold, but when you think about it, the University offers so many ways for people to give through it—whether to prevent the next pandemic, or educate more physicians, or come up with solutions for climate change. And, as always, our donors gave generously to help our students."
Hundreds of new donors helped fund the BU Center for Antiracist Research following its launch last summer. Vertex Pharmaceuticals, led by Reshma Kewalramani (CAS'98, MED'98), made the inaugural gift, $1.5 million through its Vertex Foundation, and several other companies, including The TJX Companies, Inc., followed suit with significant gifts and commitments. Twitter and Square CEO Jack Dorsey gave $10 million through his Start Small Foundation, and his Twitter cofounder, Biz Stone, along with his wife, Livia Stone, gave $1 million.
Financial aid is always a top fundraising priority. This year, the need was higher than ever, as some families and students lost income and faced other unexpected hardships. Hundreds of donors gave to emergent needs funds, helping to support things such as computer purchases and tickets for travel home for students, which aren't covered in traditional aid packages.
Others, including David Torres (CGS'11, COM'13, CAS'13), Priya Kaftan (Questrom'00), and the Robert Lloyd Corkin Charitable Foundation, continued to help BU build its scholarship endowment for undergraduates through generous gifts. Endowment gifts for undergraduate financial aid continue to be eligible for the Century Challenge, through which the University matches the spendable income from the fund for a period of 100 years, essentially doubling the good done in a donor's name.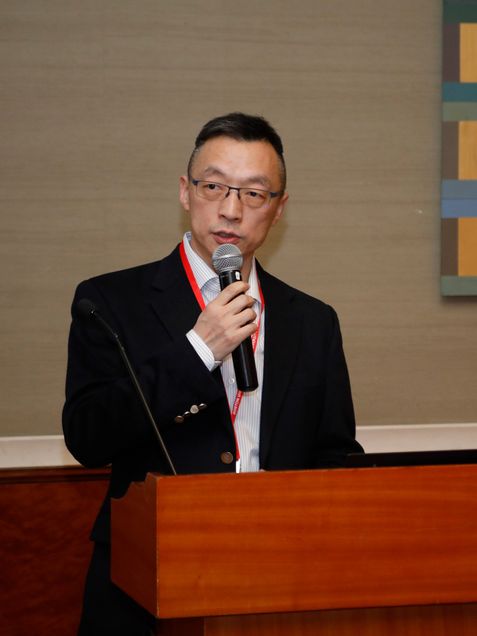 At the graduate level, BU's schools and colleges benefited from new financial aid gifts—including a fellowship for College of Engineering graduate students working in energy and environmental sustainability, endowed by a gift from Haidong Pan (ENG'04) made in honor of Michael Caramanis, an ENG professor of mechanical and systems engineering. Media mogul Bill Simmons (COM'93) endowed a fellowship for graduate students at the College of Communication, and Eric Stine (LAW'97) and his husband, Neil Markman, endowed a scholarship at the School of Law. Kewalramani, with her husband, Abhijit Kulkarni (ENG'93,'97), made a gift to the School of Medicine for scholarships.
Also at MED, Rod Hochman (CAS'79, MED'79) and Nancy Hochman (Sargent'77,'83) continued to build a scholarship endowment, bringing their total pledged giving to $1 million. Upon reaching that threshold, they joined 12 others in becoming eligible this year for membership in the William Fairfield Warren Society, BU's recognition society for
its most generous donors.
"This is a critical moment, both for recovery from the pandemic and to lay the foundation for the next decade," says Engelbourg. "We are profoundly grateful for the trust our donors place in the University as we look ahead."