New Strategic Plan Moves from Thought to Action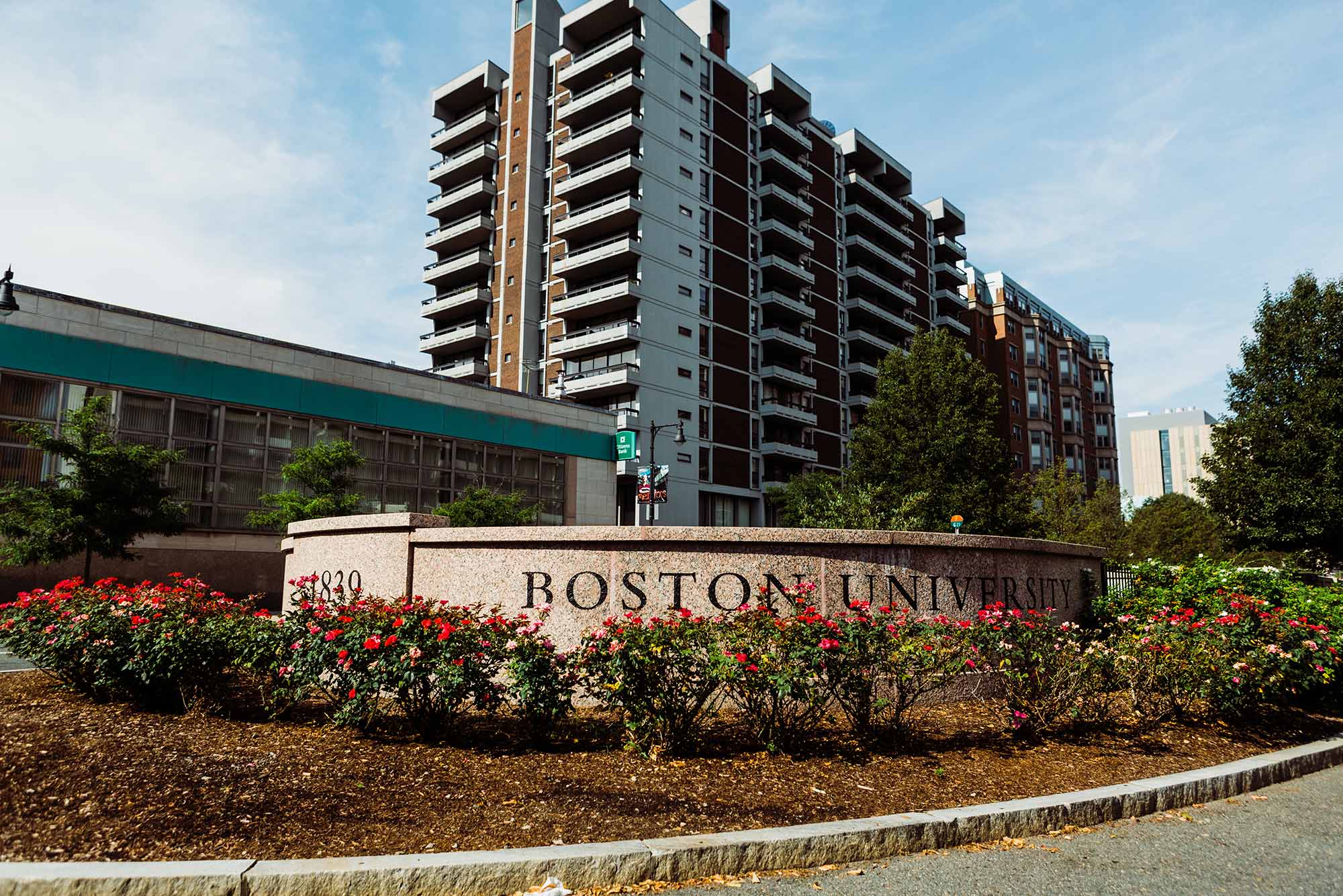 University News
Community, Research, Diversity among Five Pillars of BU's 2030 Strategic Plan
Provides a guidepost, with the flexibility needed for a changing landscape
What will Boston University look like in 2030? More community-minded, more global-thinking, more diverse and inclusive, more research-focused, and more vibrant academically—five key pillars outlined in the University's new Strategic Plan.
Developed by the Strategic Planning Task Force over the past two years, the plan is taking a big step forward as a new Strategy Implementation Group and a set of Strategic Plan Sponsors begin to put the plan's five strategic priorities to work. In a letter sent September 18 to the University community, Jean Morrison, BU provost and chief academic officer, says this next phase of the plan will engage stakeholders across BU and will develop specific action steps to turn the new Strategic Plan into reality.
"We have taken stock of where the University currently stands, engaged a University-wide task force, and held 42 listening sessions with over 1,000 staff, faculty, and students," Morrison writes. "As a result of this work, in April 2020 the Board of Trustees approved a new University-wide Strategic Plan, which articulates five strategic priorities for BU over the next ten years."
The implementation design phase began in August and will run through early 2021. Each of the five strategic priorities has been assigned a designated sponsor or cosponsors, who will lead the efforts to identify and develop plans for specific initiatives that fall under each pillar. Strategic Task Force member Swathi Kiran, Sargent College of Health & Rehabilitation Sciences associate dean for research and James and Cecilia Tse Ying Professor in Neurorehabilitation, will lead a new Strategy Implementation Group, which will act as the engine of the process, Morrison says, responsible for keeping the effort coordinated and on schedule.
The provost says the new Strategic Plan establishes a clear vision for BU's future while also setting measurable goals and objectives to help guide decisions on institutional investments and activities between now and 2030. The University's initial Strategic Plan, Choosing to Be Great, which was adopted in 2007 and revised in 2014, has defined the initiatives and shaped the progress that the University has made in recent years.
Morrison notes the implementation and design phase comes at a time of disruption and uncertainty caused by the global coronavirus pandemic, as well as "the overdue elevation of conversations around racial justice." She says the plan's five priorities, though designated prior to the pandemic, remain the right priorities in today's society and allow the University to maintain the highest aspirations while providing the flexibility needed to adjust to the changing landscape of higher education and the world.
The new plan's five strategic priorities:
Vibrant Academic Experience: Sponsored by Amie Grills, Wheelock College of Education & Human Development associate dean for faculty affairs and research and a professor of counseling psychology, this is intended to provide undergraduate students a quality residential education and prepare them for the world of work and to offer graduate and professional students high-quality innovative academic and educational programs.
Research That Matters: Sponsored by Michael Sorenson, College of Arts & Sciences associate dean of the faculty, natural sciences, and professor of biology, this aims at hiring and supporting world-class faculty in select areas across the University where we can excel and have both local and global impact.
Diversity, Equity, and Inclusion: Sponsored by Yvette Cozier (SPH'94,'04), School of Public Health assistant dean for diversity and inclusion and an associate professor of epidemiology, and Crystal Williams, vice president and associate provost for community and inclusion, this seeks to make BU an even more diverse and inclusive institution that provides fair access and opportunities to all faculty, staff, and students.
Community, Big yet Small: Sponsored by Jason Campbell-Foster, senior associate dean of students, and Crystal Williams, vice president and associate provost for community and inclusion, this is intended to create opportunities for students, faculty, and staff to find their individual communities, while benefiting from the resources of a large urban university and numerous accomplished alumni.
Global Engagement: Sponsored by Kevin Gallagher, director of the Frederick S. Pardee School of Global Studies' Global Development Policy Center and a professor of global development policy, this will encourage the expansion of BU's global reach through student, faculty, and alumni engagement opportunities.
More information about the plan's five strategic priorities and the planning process can be found on the new Strategic Plan website.