When Wildlife, Politics, and Morals Collide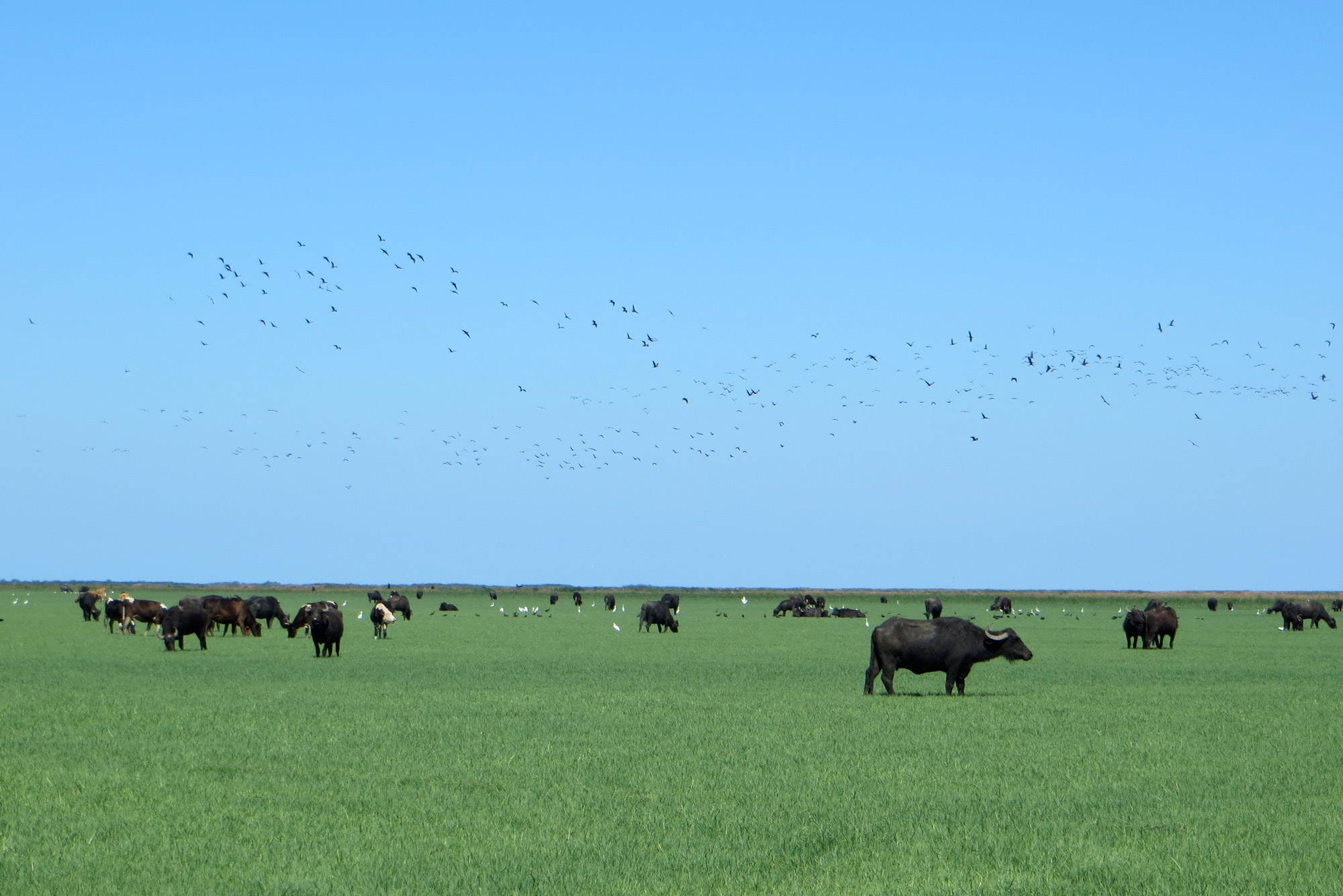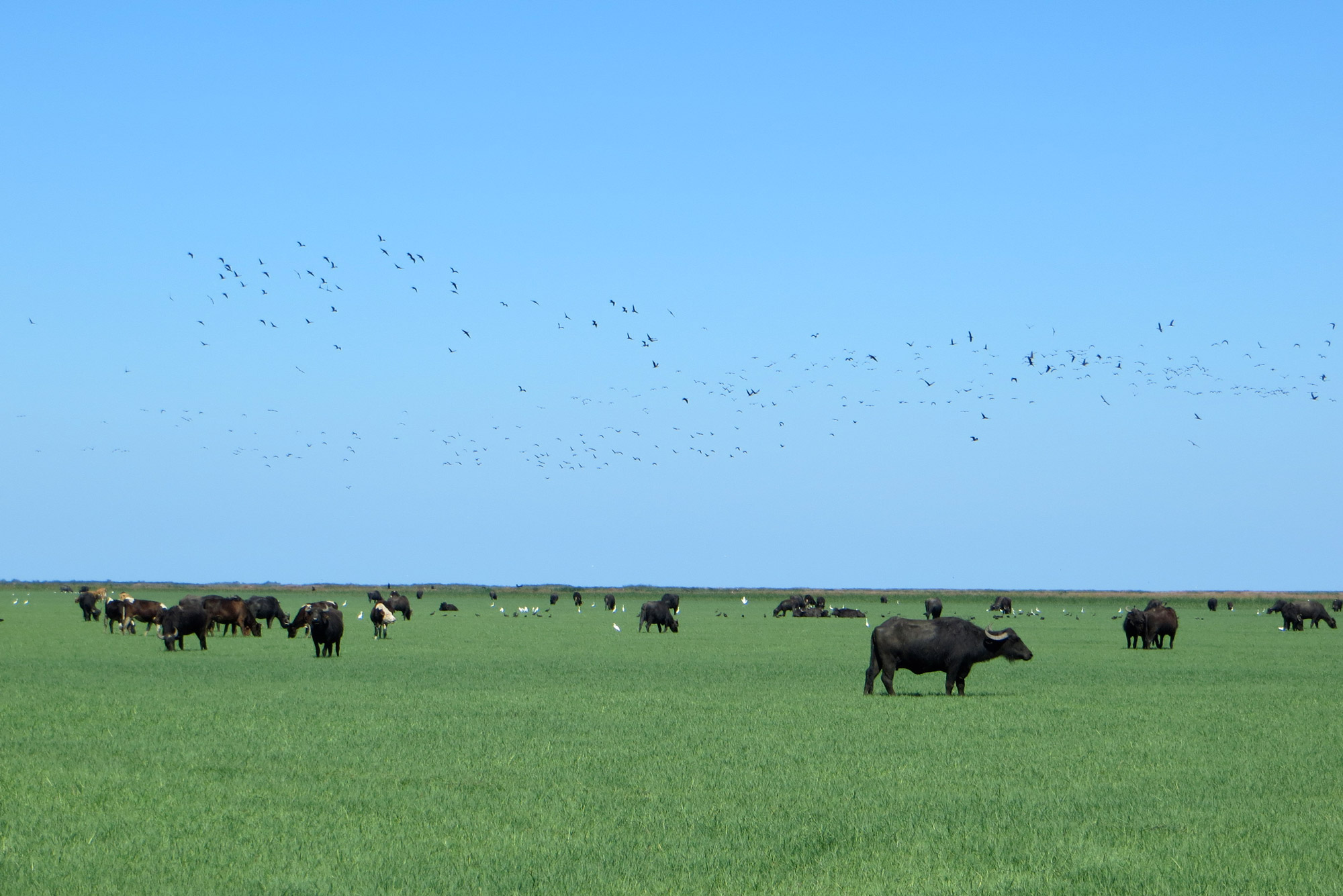 Wetlands
When Wildlife, Politics, and Morals Collide
In rural Turkey, scientists and politicians are pushing to protect wetlands—but at what cost to the farmers and fishermen who live there?
Since the early 20th century, more than half of the world's wetlands have been drained and reclaimed for commercial use, real estate, and other means of economic development. Yet despite aggressive movements to conserve these delicate ecosystems, policies meant to protect much of the natural wildlife have simultaneously disenfranchised the families who live, farm, and fish on the lush lands.
"A wetland conservation boundary for a group of fishermen might be the most immoral thing ever done, because it moves managerial power away from them to different authorities and prevents access to this place," says Caterina Scaramelli, College of Arts & Sciences research assistant professor of anthropology and of earth and environment. "But for scientists and bureaucrats, a conservation area is the moral vision for the ecological future of the country, their families, and the future."
This mix of different perspectives—what the wetlands should be used for, whether or not they should be protected—is what Scaramelli calls the moral ecology of the wetlands, or the many moral claims that people and groups make to justify their position of what the wetland should be. She has spent over six years studying the marshes and deltas in Turkey, conducting research between 2012 and 2018, with a total of 26 months spent in the field observing what is at stake—and for whom—when the rights to use wetlands are rededicated to wildlife. Her years of anthropological research culminate in her upcoming book, How to Make a Wetland: Water and Moral Ecology in Turkey, publishing next year.
A wetland can be many things: a swamp, a bog, a lagoon, a marsh, a delta. These dynamic ecosystems built by shallow water and sediments provide critical habitat for hundreds of different plants, fish, marine species, and migratory birds, connecting rivers and seas that have shaped cultures throughout the world.
Scaramelli grew up in Northern Italy, in Milan proper, where many of her neighbors and childhood friends were originally from Turkey. Her interest in studying the relationship between people and waterways started early in college when during an anthropology class she read In the Belly of the River by Amita Baviskar. "It made me rethink the way I understood rivers, and water in general, as places of politics and livelihood," she says.
Already familiar with the Turkish language, in 2013 she decided to begin researching the relationship between people and waterways in Turkey while working towards her PhD at the Massachusetts Institute of Technology, which she completed in 2016. She became especially fascinated with the wetlands in Turkey, not only because of their rich ecology and the human activities threatening those landscapes and the species that call them home, but also because of the ways that local people interact with the flora and fauna. Those fauna include domesticated animals like water buffalo, iconic fixtures of many Turkish deltas and everyday companions of local farmers.
"For me, the question was about environmental change and values, and the answers to me are always located in the everyday interactions of what people routinely do," says Scaramelli.
Wetlands, she says, have historically been targeted for agricultural and economic development in many countries, including Turkey, a country bordered by the Black Sea, the Aegean Sea, and the Mediterranean Sea. Her research focused on two main wetland areas: the Gediz Delta, on the western coast of Turkey on the Aegean Sea near the city of Izmir, and the Kızılırmak Delta, on the Black Sea in northern Turkey near the city of Samsun. Since 1998, both regions have been protected under the Ramsar Convention, an international agreement made in 1971 that for the first time declared various wetlands around the world to be of global ecological importance. Turkey has 14 wetland sites protected under the agreement and 135 wetlands in the country recognized by the Turkish government for being of international significance.
"Thinking about the present times of climate change, the role of the wetland has been increasingly incorporated in urban planning all over the world, including in Turkey," Scaramelli says. "Planners are starting to maintain it as a wetland, instead of a blank slate or development and agricultural expansion."
Over the last few decades, wetlands have become major areas of concern for scientists and environmentalists as the impacts of climate change become ever more visible, since wetlands are known to absorb excess water from storms and sea level rise and many wetland plants act as natural water purifiers that filter out pollutants. Just last year, Boston Mayor Marty Walsh signed an ordinance to protect wetlands, like the Belle Isle Marsh in Suffolk Downs, the last remaining salt marsh in the city. And in Turkey, scientists, birders, and environmental advocates have worked to protect these same types of habitats, particularly from birding and hunting, since the mid-1960s. But people's different visions for the land often compete with one another, Scaramelli says, and those visions have direct consequences for who has access to the wetlands and how it is transformed.
During her time living near the Kızılırmak Delta, Scaramelli would start her days the same way: milking water buffalo.
She would often work alongside the women of the household she was staying in to help maintain the barn, a duty typically done by women and farmhands who live with the family certain months of the year. Water buffalo milk is an essential part of each family's livelihood, as it is sold at local markets and used to make yogurt and cheese, a delicacy, which Scaramelli and her host family typically ate for breakfast together.
In the summer months, farmers release herds from their barn to the wetland fields, an event honored by an annual festival in May to celebrate the buffaloes' return to the wild. Though domesticated, water buffalo play a key role in maintaining the deltas; their presence keeps the land fertile and opens up pools of water that benefit waterbirds and fish, such as providing more opportunities for birds to hunt for fish, Scaramelli found during her time researching. For the farmers, it reduces the annual cost of feeding the buffalo.
However, tension between the farmers and wetland conservation managers on the Gediz Delta, where there are stricter land use restrictions in the wetland conservation area, compared to the Kızılırmak Delta, is palpable. Conservation sites on the Gediz have limited the usage and accessibility to the wetland fields to protect wildlife. Scaramelli recalls seeing bullet holes shot through signs that declare the wetland a conservation area, a symbol of local discontent, she says.
"People there lost access to their pastures, [but] wealthier people can just purchase animal feed," she says, while paying for feed is much more of a barrier for poorer families. Anyone caught using the land for grazing their herds is fined, which families of means can afford to pay but poorer families cannot. This issue tying wetland use to economic standing is still unresolved.
"[Rural farmers] often get told about plans, instead of having a voice in what happens," Scaramelli says. It's something she would like to see change far beyond the Gediz, too.
Outside Izmir, a city of over four million people on the Aegean Sea, Scaramelli went fishing for squid on the Izmir Bay several times a month, setting out with a local fisherman named Bekir, who she met through Doğa Derneği, the nongovernmental organization she partnered with for much of her research. On their trips, Bekir and his son shared stories about his life and the changes he has witnessed on the delta, such as the new presence of residential and industrial sites that have been built up over the years, many of which have released toxins into the waterways adjacent to small fisheries that operate on the bay.
"No one knows what exactly is flowing," says Scaramelli. "But the locals of course notice."
From the boat, on the horizon of the bay, Scaramelli looks out toward an apartment complex that looms in the distance, built on what used to be a wetland area. In 2014, while Scaramelli was there doing field research, residents of the complex organized a protest against any further expansion into the wetland boundary, which has impacted local birds.
"They wanted to show demonstrably that development would cause the death of birds and their habitat," Scaramelli says. "So they did that by staging a symbolic Sunni Muslim funeral procession." The coffin was adorned with the image of a flamingo, one of the local waterbirds that used to flourish but now have begun to dwindle.
Since then, rising authoritarianism and government repressions have caused locals to fear taking such vocal stances.
The families who rely on Turkey's wetlands, either working on them or living among them, should play a bigger role in the country's policymaking decisions that impact them, Scaramelli says.
"This population has history, economic aspirations, and a complex understanding of various environmental changes… Situating them as equal parts of the conversation is really, really important," she says.