Ksenia Bravaya Awarded 2020 Sloan Research Fellowship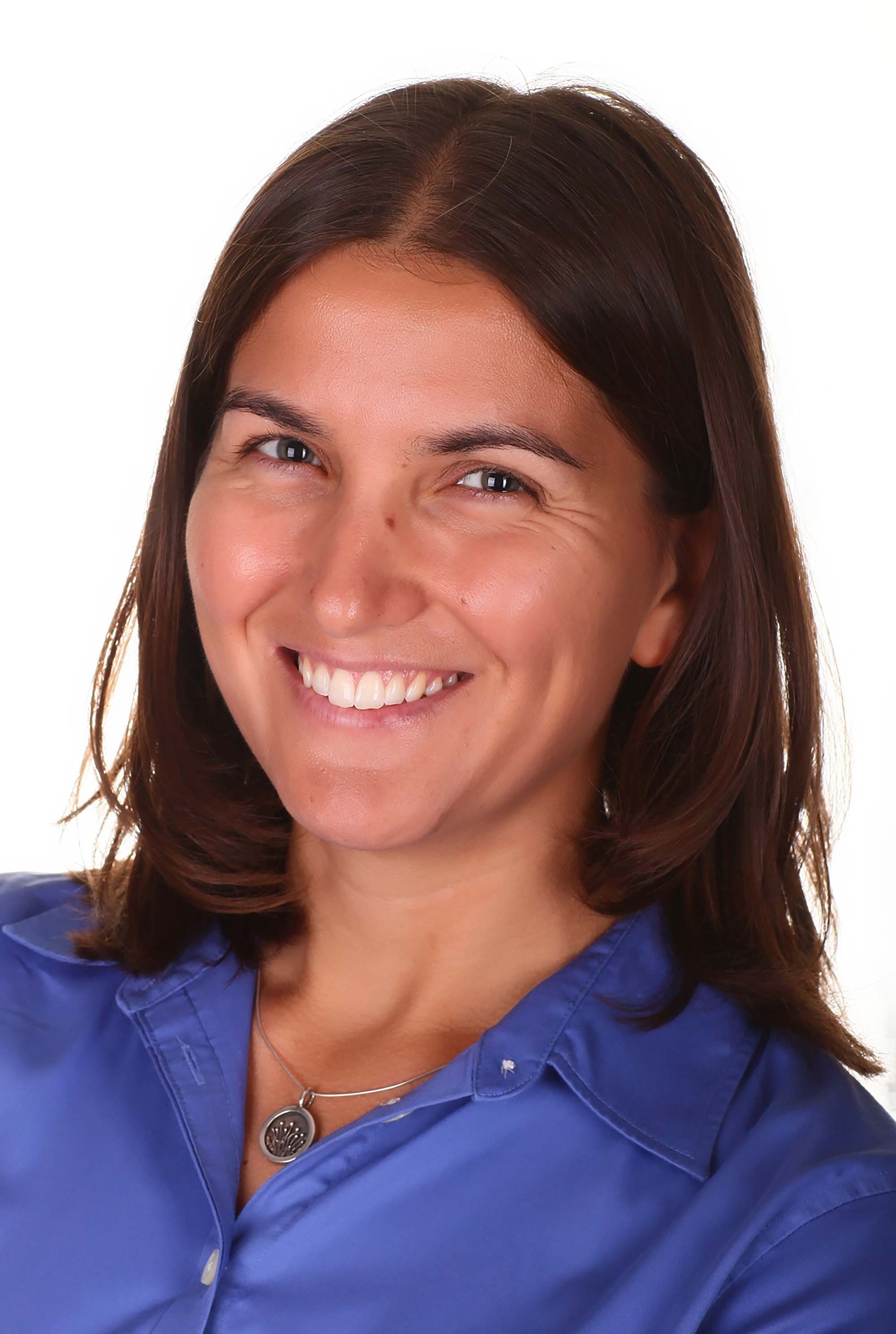 Chemistry
Ksenia Bravaya Awarded Sloan Research Fellowship
BU computational chemist recognized for her innovative approach to examining the molecules of life
Ksenia Bravaya spends her days gazing within the tiny building blocks of life that many of us take for granted every day: atoms, proteins, and subatomic particles, like electrons.

The BU College of Arts & Sciences professor of chemistry and the members of her computational chemistry lab at Boston University look to answer questions such as, can an electron be transferred from one part of the molecule to the other? And if so, how? Bravaya and her team use computer simulations to map out the underlying principles that govern the movement and transfer of electrons from one molecule to the next.
In recognition of her achievements, Bravaya has been named a 2020 Sloan Research Fellow. She is one of 126 early-career researchers chosen within the United States. Altogether, the fellows span the fields of chemistry, computer science, economics, mathematics, computational and evolutionary molecular biology, neuroscience, ocean sciences, and physics. The winners each receive a two-year, $75,000 fellowship to advance their research.
When Bravaya is not in her lab, she can likely be found hiking one of the many trails in New Hampshire's White Mountains. The Brink recently caught up with Bravaya to find out more about what she hopes to accomplish with the support of her new Sloan Research Fellowship.
The Brink:
Can you explain your current research focus?
Bravaya: In my group at BU, we try to understand what happens when electrons interact with molecules. We are particularly interested in how electrons affect biomolecules, which are molecules produced by living organisms and are essential for biological functions. We ask questions like, can electrons cause any chemical reactions? And if so, what might those be? Can an electron be transferred from one part of the molecule to the other, and what are the transfer pathways? The biological processes that involve electron transfer are very common. Photosynthesis in plants, for example, leads to electron transfer. Our lab develops computational methods and simulations that allow us to zoom into the very core of these processes.
The Brink:
What can understanding these processes lead to?
Bravaya: Once we understand the mechanisms in a biological system, we can say what kind of particular property is important for a material or biomolecule, like its color or its chemical stability. Then, once we understand what is important and what is not, we suggest design principles to create molecules with desired properties. Other research groups can use our design principles to actually make these molecules or materials.
The Brink:
How did you first become interested in chemistry?
Bravaya: My strong interest in math and chemistry brought me to the field of theoretical and computational chemistry early during college in Moscow, Russia. Through computational simulations of a chemical process, we can now not only predict which color a dye will have or what product will be formed in a chemical reaction, but we can understand why. One can use that information to design new materials and molecular building blocks for devices with optimized properties.
The Brink:
What will your Sloan Fellowship help you accomplish?
Bravaya: This fellowship will support the development of methodology and computational infrastructure for simulating electron transfer in biological macromolecules. We plan to expand already existing platforms, like our e-Map built to identify and visualize electron transfer pathways. We will soon be able to screen families of proteins involved in common electron transfer pathways, instead of focusing on one protein molecule at a time. This new information can shed new light on mechanistic patterns that are not evident from a single protein study.
The Brink:
Outside of BU, what do you like to do for fun?
Bravaya: I am a big outdoor enthusiast. If I am not in the office, you can likely find me on one of the local trails in the White Mountains of New Hampshire.
The Brink:
You have been teaching at BU since 2013—what do you enjoy most about being in the classroom?
Bravaya: What excites me the most about teaching and mentoring is inspiring students' curiosity and critical thinking. I hope my students will become strong, creative, and independent thinkers and leaders regardless of the career path they decide to pursue.