Ayanna Pressley Opens Up about Hair Loss from Alopecia Areata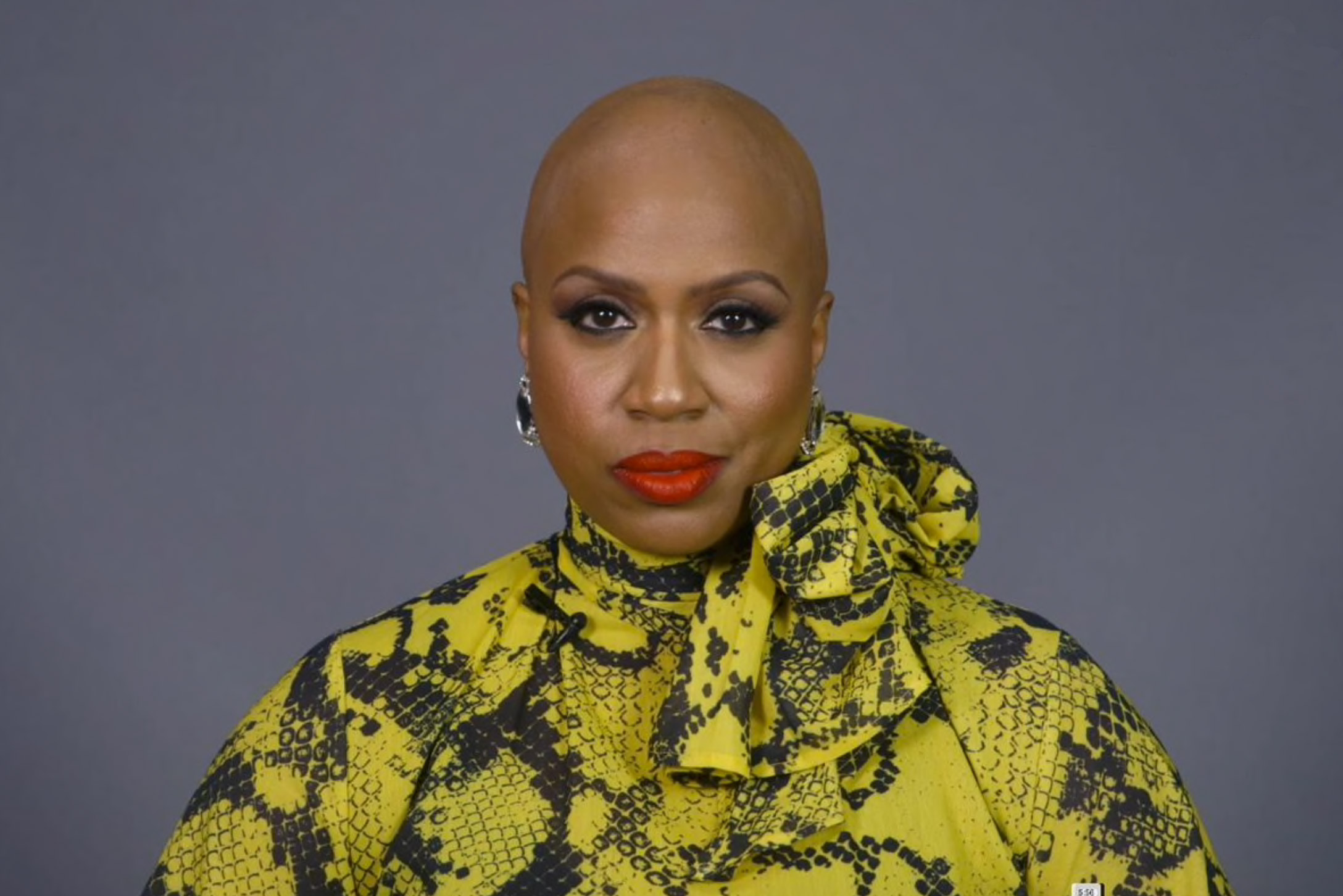 Hair Loss
Ayanna Pressley Opens Up about Hair Loss from Alopecia Areata
BU dermatologist explains how the unpredictable lifelong disease runs its course 
US Representative Ayanna Pressley (D-Mass.), who in 2018 became the first African American woman to represent Massachusetts in the House of Representatives, recently made public that she has been diagnosed with alopecia areata. Pressley, who attended Boston University's College of General Studies in the early 1990s, shared the news in a moving video on The Root, opening up about the fact that after first noticing that her hair was beginning to fall out this past autumn, she has now lost all her hair.

"I do believe going public will help," Pressley says in the video, where she publicly showed her bald head for the first time. "Because I'm not here just to occupy space—I'm here to create it… I hope this starts a conversation about the personal struggles we navigate, and I hope that it creates awareness about how many people are impacted by alopecia. To all those sharing their personal stories in response, I see you."

Alopecia areata is a disease that targets the hair shaft, says Lynne Goldberg, director of the Hair Clinic at Boston Medical Center. It typically first appears in young adulthood, although people of all ages can be affected. Goldberg, the Jag Bhawan Professor of Dermatology, and of Pathology and Laboratory Medicine at the Boston University School of Medicine, talked with The Brink about alopecia and how she hopes Pressley's disclosure about having the disease will raise awareness and funding for more research on its causes.

The Brink: Can you tell us about your research on alopecia?
Goldberg: In addition to being a dermatologist, I am also a dermatopathologist, which means I read skin biopsies (including scalp biopsies done to diagnose hair loss). I engage in mostly clinical research on the [microscopic] features of different types of hair loss, have trained many dermatology residents and dermatopathology fellows on how to evaluate different types of alopecia, and lecture nationally and internationally on the subject.
What can trigger alopecia to appear in someone suddenly?
Alopecia areata is an autoimmune disease that has both a genetic predisposition and environmental triggers. Different patients have different triggers, and stress can definitely play a role. Sometimes no trigger is identified.
What are the warning signs of alopecia? Is there anything women can do to prevent it?
Alopecia areata typically presents as a bald patch. Sometimes it is noticed by a family member or hairdresser. It can occur at locations other than the scalp, such as the eyebrow or beard. It does not cause any symptoms such as itch or pain. Unfortunately, at this point in time there is not much that can be done to prevent it.
Once a person experiences hair loss from alopecia, can they ever fully recover?
Once you have alopecia areata you always have it. This is part of the reason that the disease is so difficult to deal with. Some patients can have a single small patch of hair loss that regrows spontaneously. Others can have a few patches that come and go. Still others have multiple patches that require treatment to regrow. The most severe form of the disease is when all the hair is lost, either on the scalp or the entire body. While this can potentially regrow, in some patients this does not happen.
Are there treatments that can help slow or stop hair loss or encourage its regrowth?
Absolutely. Alopecia areata is technically a reversible disease, or non-scarring form of hair loss. There are both topical treatments and oral treatments, and steroid injections can be very helpful. Recent breakthrough research has led to effective oral treatments that block the immune pathways found to be responsible for the disease, at times promoting hair growth in patients with no hair.
What is the difference between traction alopecia and autoimmune-related alopecia areata?
Traction alopecia is a completely different disease than alopecia areata. It is typically seen in women and is secondary to repeated pulling and tension on the hair shaft. Thus, traction alopecia is preventable by avoiding causative practices.
Are there hairstyles that women should avoid in order to protect their hair follicles?
Women should not repeatedly pull their hair back tight, either in braids or even in a ponytail, and should avoid any hair style that causes symptoms such as a headache. This is especially important with chemically relaxed hair.
How is alopecia areata different from female pattern baldness?
Female pattern hair loss, or androgenetic alopecia, is the most common cause of hair loss in women seen by medical providers. It is an inherited sensitivity to normal male hormones, or androgens, that causes thinning of scalp hair, often on the top of the head and the temples. It does not cause bald patches.
How does alopecia emotionally and psychologically affect the people you treat?
Alopecia areata is a very difficult condition to deal with for both men and women. It is unpredictable in onset, duration, extent, and course, and has the capacity to lead to severe, long-standing hair loss. It is not unusual for affected patients to seek counseling, and local support groups exist which can be very beneficial.
Could a gene therapy someday help correct alopecia?
This is something we can hope for. The genetics of the disease would have to be clarified and the specific causative gene located before it can be used as a therapeutic target.
How do you hope the extra awareness about alopecia, brought on by Representative Pressley's announcement, can benefit people with alopecia?
She was very brave to do what she did. A bold announcement by an affected public figure could empower others who are struggling with the disease. Also, increased awareness of the disease could lead to fundraising for research.