When Violence and Mandated Reporting Laws Collide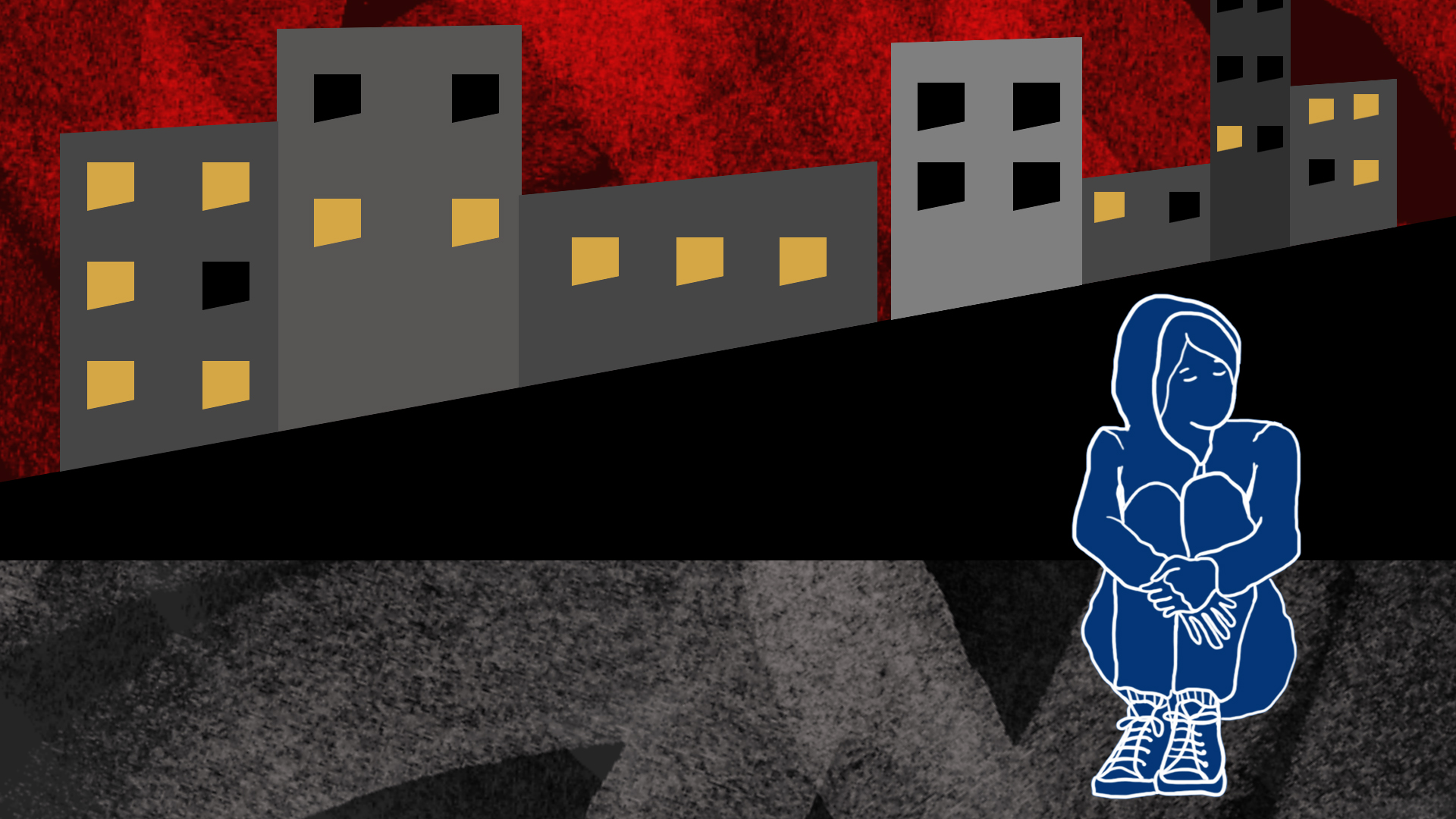 Youth Violence
When Violence and Mandated Reporting Laws Collide
BU sociologist finds such laws deter children and teens from talking about violence they've witnessed or experienced
In the basement of the Edmund D. Edelman Children's Court of Los Angeles, 30 children and teens await hearings on criminal charges or updates on their foster placements. A facilitator from the LA-based nonprofit violence prevention program Peace Over Violence (POV) asks each young person how they're feeling.

"Not good. Not at all," says one teen.

"What's going on that is making you feel bad?" the facilitator asks. But the teen shakes her head, fixing her gaze on the wall. A moment of silence lingers between them, and the facilitator moves on.

"If this was my only peek inside a room like this, I might have thought that [the teen's] change of heart had something specific to do with the court and its representatives, or with [the facilitator]," writes Max Greenberg, a Boston University College of Arts & Sciences lecturer in sociology, in his book Twelve Weeks to Change a Life: At-Risk Youth in a Fractured State (University of California Press, 2019). "But this happened nearly everywhere facilitators went. This is one of the things facilitators learn: young people want to talk, often badly, but then don't."

Greenberg is an expert on gender, interpersonal violence, and social policy; his research has covered how facilitators empower students in the classroom and has traced the reasons men become involved in antiviolence work in institutions like schools and the US military. He has volunteered and then served as a board member for POV, where he "saw an organization and individuals that were passionate about supporting young people, but constantly found themselves pulled by the timelines of the grant market," he says. "They were able to graze a lot of young peoples' lives, but they were rarely able to really dig in and form a lasting connection or enable larger systemic changes."

With Twelve Weeks to Change a Life, Greenberg set out to "make the tensions and contradictions in these programs visible and find a way to talk about them," he says. "I hope this book helps the people doing this work day to day⏤that includes the paid professionals, but also the thousands of volunteers, many of them college students⏤to talk about the issues they've noticed but don't have a framework for talking about."

Sixty-five percent of young people in the United States are enrolled in these violence prevention programs in locations like juvenile courts and school health classes. As part of his research for the book, Greenberg conducted interviews with middle- and high-schoolers who participated in POV lessons, often as part of school health classes.

---

Young people go through their days and every time they come across an adult, that adult tells them, 'Look, don't tell me about your life or else I'm going to have to tell some institutional authority about it.'

---
Over three years, he observed thousands of students to determine the impact of the sessions on their personal relationships. He found that young people were hesitant to engage with facilitators because mandated reporting laws require adults to report any suspicions of child abuse or neglect to the authorities. Only 37 percent of participants in violence prevention programs say they told an adult about a violent incident, Greenberg says, pointing to colleagues' research in Child Abuse & Neglect journal. While mandated reporting laws are meant to protect children, he says, they often dissuade young people from speaking up.

"Mandated reporting laws are there for good reason; they encourage adults to be on the lookout for risks in young people's lives and help connect young people with support, but it's helpful to see things from the perspective of young people. Nearly every adult they come across⏤their teacher, their coach, their program facilitator⏤tells them that they are a mandated reporter, which makes clear that adults' allegiances rest more with the institution than with them."

"Young people don't know how these institutions work and don't trust them. They want to tell an adult about something hard they're going through, and instead of being able to say, 'I am here for you,' or 'Here are our options; what would you like to do?' what the adult so often says in response is: 'Before you say another word, I want you to know that I am going to need to tell someone else, who you don't know⏤and I can't tell you what the consequences will be.'

"For a lot of the young people I met in Los Angeles, their experiences with authority were often punitive and unpredictable and the potential benefits vague and distant."

While some young people learn valuable lessons in the programs about things like communication strategies in relationships or legal definitions of violence, Greenberg says, violence prevention programs "will not solve the problems that they purport to. The programs focus on changing young people, but they do nothing to change wider systems that harm them. Underfunded schools, violence in their neighborhood, limited institutional support, untreated trauma, food insecurity. So often, programs try to act like those things aren't happening." 

In Twelve Weeks to Change a Life, Greenberg argues that we should tackle violence prevention through solutions that foster deeper, longer-term relationships between young people and the adults in their lives. Such solutions could include incentivizing teachers to encourage them not to quit their positions, relaxing mandated reporting rules, and preparing adults to participate in personal conversations with young people.

"My hope is that my book shifts the conversation about how we engage with young people as a society," says Greenberg, "and moves us more to thinking about long-term investment and resources rather than fleeting interventions."

Lara Ehrlich assisted with editing this story.