BU Researcher Named National Black Child Development Institute Fellow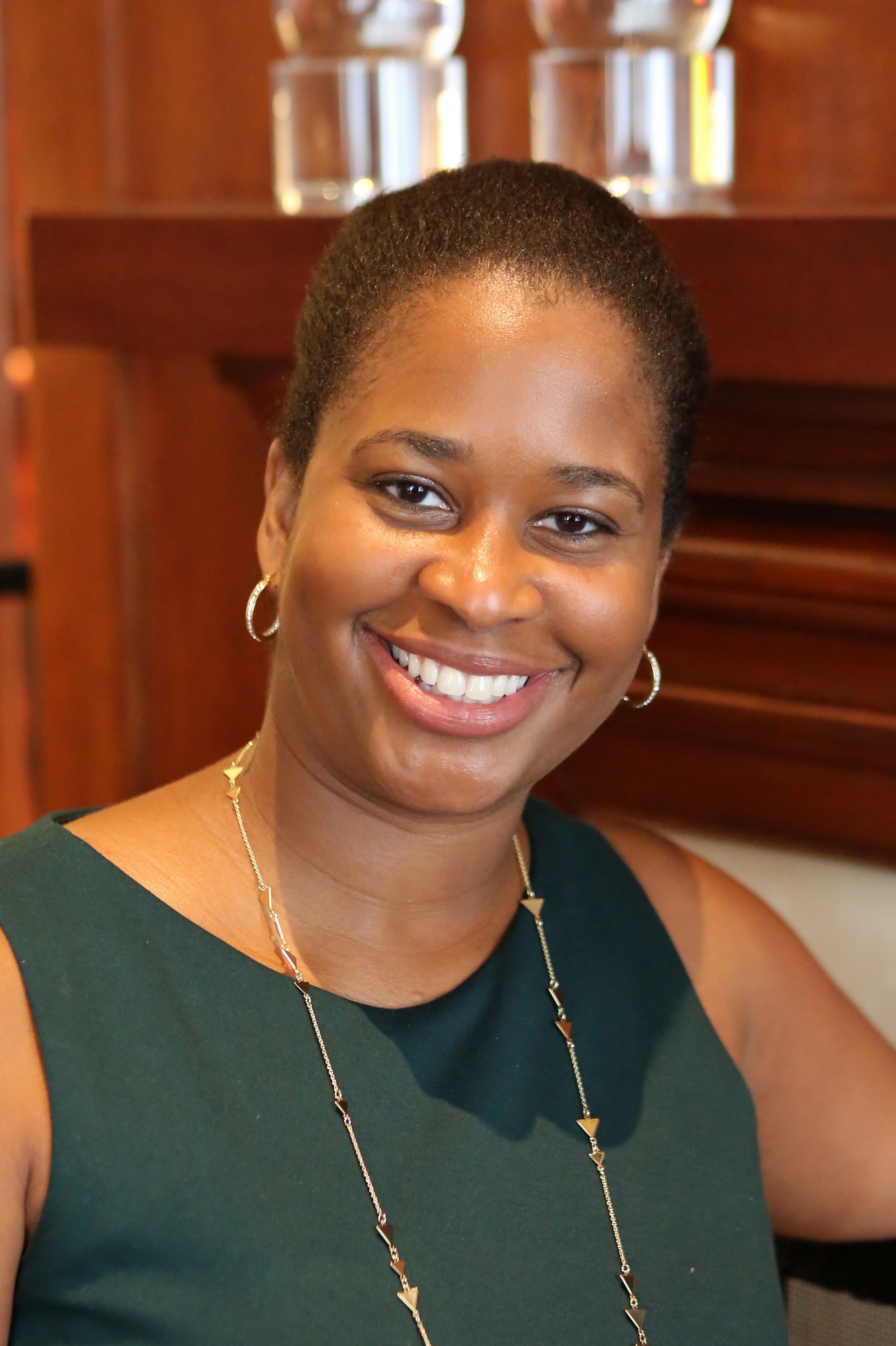 Accolades
BU Researcher Named National Black Child Development Institute Fellow
Early childhood education expert Stephanie Curenton will develop new tools to analyze classrooms and train teachers
"For almost 300 years, the United States had an education system that was intentionally designed to keep millions of people illiterate and uneducated," says Stephanie Curenton, a Boston University Wheelock College of Education & Human Development early education researcher and associate professor. "I would like to see that change."

She even remembers being a preschooler herself, and how instrumental those early learning years were in her own life. Memories of those years have continued to shape her research focus and inspire her work to promote healthy, culturally competent school environments.

Curenton, who is the director of the Ecology of School Readiness Lab—a group dedicated to using applied developmental psychology to study classrooms and educational settings for young children—is passionate about using research to inform education policy decisions, building effective early childhood teaching practices, and creating an education system that fosters academic success for black and brown children in the United States.

Now, Curenton has been named a 2019 Policy Fellow at the National Black Child Development Institute. The inaugural two-year fellowship will give Curenton the opportunity to expand her current projects at BU and prepare her to become a national leader in education policy. The Brink spoke with Curenton to learn more about how she plans to leverage the fellowship.
Q
&

A
With Stephanie Curenton
The Brink: How did you first become interested in early childhood education?
Curenton: The preschool period has always been my favorite developmental period, and mostly I think it is because I remember so much about my own life during that time. I became interested in early childhood education through my own experience and work with Head Start, which is a federally funded preschool program for low-income children. I attended Head Start for two years as a child, and then volunteered and worked there during my twenties. The neuroscience research I later studied as a doctoral student solidified my interest in the early years really because research shows that this period is critical for so many developmental milestones.
The Brink:
What would you like to see change in the educational system in the US?
The history of the US education system can be summed up to say that African American children have been educated in a system that has legally kept them segregated and has kept them receiving a subpar education for the vast majority of its history. For almost 300 years, the United States had an education system that was intentionally designed to keep millions of people illiterate and uneducated. It wasn't until 1954 that the Supreme Court ruled that African American students could no longer be separated based on race. But, due to state efforts to block school integration, most schools in the US were not fully integrated until the late 1970s. And since the 1990s, we know that schools are becoming resegregated. So, the education system in the US was designed with a major flaw that has never been made whole: the legal exclusion of African American people from receiving a formal education.

I would like to see a truly integrated education system with ethnically and racially diverse teachers who are skilled and knowledgeable about the education needs and strengths of black children. We have a long way to go in order to achieve this. Our education system is complicated, highly political, and designed to be racially oppressive.
The Brink:
What are you currently working on in your lab?
Well, studying the strengths and needs of children of color has always been at the heart of my research agenda, and I have done this work around a variety of topics, such as language and literacy, teacher practices, and parenting practices. We recently began the Assessing Classroom Sociocultural Equity Scale Project (ACSES), which is what I will be focusing on expanding during the fellowship. For this project, I have been working with a team of researchers to develop a classroom observation tool that focuses on measuring and providing feedback to teachers about how to deliver equitable sociocultural instruction, meaning student-teacher interactions that support children's social identities, home life, and positive discipline, and fosters free expression and social justice in the classroom.

We are also working on three other main projects, including finishing up work on the Conversation Compass Project, developing an online and workbook-based professional development training for teachers to incorporate high-quality conversations that promote children's critical thinking and expressive language skills. We also just started the 3Rs Study: Reading, Relationships, and Racial Equity, which is a partnership with my colleague at the University of Pittsburgh. Lastly, I recently started working with a network of African American researchers to conduct policy-relevant, action-oriented research about the positive development and healthy well-being—both physical and mental—of African immigrant and African American children, called the RISER Network.
The Brink:
Can you share any advice for the next generation of teachers who work with low-income and young minority students?
My advice is to seek the best teacher preparation possible. Preparation must include lots of hands-on experience in the classroom with ethnically, culturally, and linguistically diverse children, and it must be grounded in the philosophy and instructional strategies of culturally responsive antibias pedagogy. We cannot move the next generation of students forward without a strong, confident, well-equipped group of educators who understand how to connect with and inspire all learners—not just the cookie-cutter textbook examples of students—but the diverse and multicultural population of learners who are part of our nation's schools.
The Brink:
What are you hoping to accomplish during the two-year fellowship, and how will the experience elevate your work?
For the fellowship at NBCDI, I will work specifically on expanding the ACSES Project and think about the ways observational tools can be used in teacher trainings and trainings with school leaders to help them figure out how to make their classroom practices and school policies more culturally responsive and antibiased.

During the fellowship we will have access to executive coaches who will help us expand our leadership skills, and we are matched with world-renowned early childhood experts from foundations. I am looking forward to working with my mentor, Joan Lombardi, to learn how to craft my policy and research agenda in a way that is most effective for children nationally and internationally. So, I think the fellowship will really help me craft my policy skills, which will bring even greater real-world policy knowledge to my two BU classes, Education Policy and Child Policy, and prepare me to be an even stronger leader within BU and nationally.
The Brink:
How do you enjoy spending your time outside the classroom?
I most enjoy spending time with my family. We do nearly everything together, from running errands to going camping to just hanging out at home. When I do get alone time, I enjoy yoga, walking, reading, and, of course, an occasional Netflix, Hulu, or Prime television binge. The latest book I read was Michelle Obama's "Becoming." It has some really good stories about her educational experiences in elementary school, high school, and even college. I am even planning to fold some of her stories into my class. I loved it!