Campus Life 101: Staying Safe on and off Campus
A few pointers from BU Police Chief Kelly Nee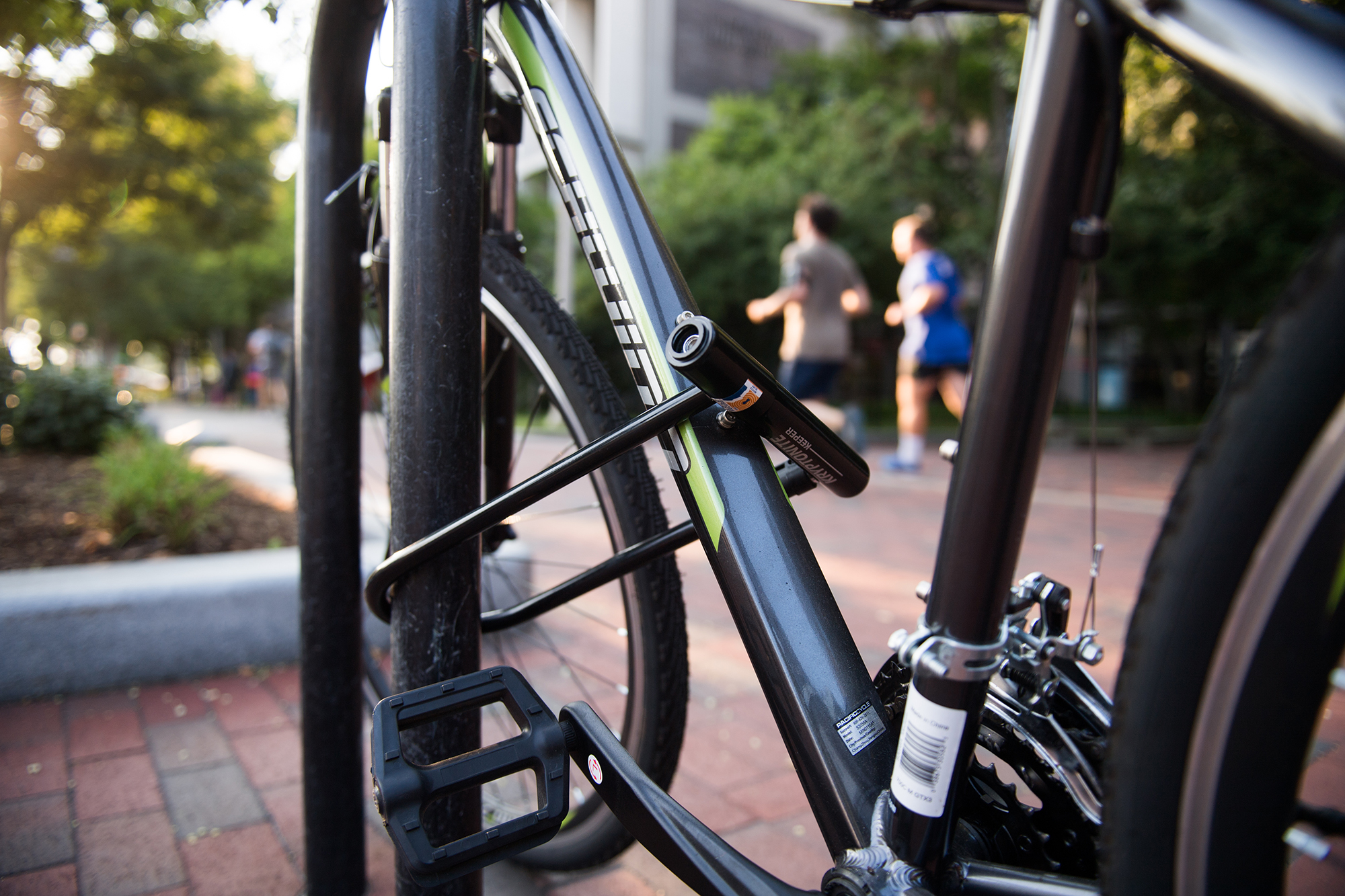 Campus Life
Staying Safe on and off Campus
A few pointers from Kelly Nee, BU police chief
As the Class of 2023 settles in on campus, BU Today offers a series called "Campus Life 101." You'll find tips about how to shop for groceries, what to look for when buying backpacks, how best to manage your personal finances, how to stay safe on—and off—campus, and how to reduce stress and anxiety.
Consider a typical student's backpack: it probably contains a mobile phone, a laptop, maybe a Bluetooth speaker, even your ID information.
In other words, it's a treasure trove of valuable electronics, so stepping away from it is asking for trouble. Over the past year—from September 1, 2018, through August 31, 2019—61 computers, laptops, or tablets were stolen on campus, according to the BU Police Department (BUPD), most of them because their owners left them unattended.
"The number-one crime on campus is theft of students' personal property, laptops, clothing like expensive winter coats, and package theft," says Kelly Nee, BU police chief. "This is a safe campus, a safe environment, but it's still subject to crime, and there are still thieves who know what they're looking for and know a soft target when they see it. It's very convenient to order items online and have them delivered, but make sure you have a secure delivery system in your building or have valuables shipped to a post office or other available resource."
According to the BUPD, 27 simple assaults, one aggravated assault, 2 indecent assaults, 23 burglaries, one robbery, and 351 larcenies (including 18 cell phones, 120 bike thefts, and 152 credit and debit cards) were reported on campus from September 2018 through August 2019. There were 10 reports of rape during that time period. (Note: these numbers refer to campus activities only, not off-campus incidents.) The BUPD acknowledges that some of these numbers could be higher, since offenses like rape and indecent assault tend to be underreported. Crimes that occur in adjacent student neighborhoods, like Allston and Brighton, are handled by the Boston Police Department or the Brookline Police Department.
While larceny is the most common crime on campus, more serious offenses occur as well, so police urge students to take some precautions.
The University employs more than 50 state-certified, armed police officers. The campus also has more than 100 blue-light emergency call boxes on the Charles River, Fenway, and Medical Campuses, as well as an extensive video surveillance and security network system. Nee offers a few common-sense precautions that can help keep you—and your stuff—safe.
Trust your instincts
Take your personal safety personally. Try to travel in a group, but if you're walking alone at night, trust your instincts and be as aware of your surroundings as possible. And remember that being engrossed and distracted leaves you vulnerable. If you're wearing headphones, you might not hear someone right behind you or someone calling out to you.
Avoid confrontations with anyone or any group acting out and if you're a bystander and see people about to get involved in a confrontation, call BUPD at 617-353-2121 or call 911. If you're at an off-campus event and feel unsafe, call BUPD and they can get you to safety.
BU offers a campus escort security service called Scarlet Safewalk, which operates seven nights a week from 10 pm until 2 am during the academic year. The service is managed by students, not police, and volunteers will walk a student from any one point on the Charles River Campus or the Fenway Campus to another point on either of the two campuses. The number for Scarlet Safewalk is printed on the back of your student ID.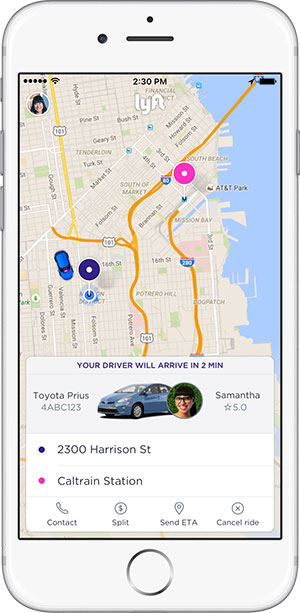 Verify your taxi or rideshare driver
If you're out at night, at a party or a bar if you're over 21, and you've arranged for an Uber, Lyft, or other ride share, pay attention. "When I was with the Boston Police Department," Nee says, "we had some awful sexual assaults that occurred when women left clubs and thought they were getting picked up by Uber and it wasn't an Uber driver."
The Uber app has the make and model of the car and the driver's picture. The Lyft app has an icon matching the make, model, year, and color of the driver's vehicle (but not a photograph). Always double-check these before you get in, and don't get in an unmarked car. Always know what you're getting into.
Lock your bike—properly
Cable locks are easily penetrated by a pair of bolt cutters. Kryptonite locks have proven to be the best security for bicycles. Improperly locked bikes are easier to steal, like bikes locked to a headless parking meter or with a U-lock through a milk crate, so a thief can just take off the milk crate. If you lock only the front tire, with quick release the tire will stay, but the rest of the bike gone. If you need assistance, Nee says, come by BUPD headquarters on Harry Agganis Way, and an officer will gladly show you the best way to secure your bike.
Register valuables
If you report something stolen, having it preregistered might help you recover it or get some insurance reimbursement. The BUPD offers free laptop registration, and bike registration is available through Parking and Transportation Services. Registering your property allows them to put it in a national crime database. If the property is ever recovered, they can get it back.
About bicycle safety…
The number of people riding bicycles on and off campus has increased dramatically in recent years. Like drivers, cyclists are required to follow the rules of the road, which means stopping at all traffic lights and yielding to pedestrians in crosswalks. Adults are not legally required to wear helmets, but not wearing one is dangerous and foolish. Reflectors and lights are required for nighttime riding. Riding a bike on the sidewalk is not allowed in Boston except in an emergency. Find more information about bicycling laws and safety here.
Don't cash checks for strangers
This is a problem on the BU campus and a lot of campuses. Students at ATM machines have been approached and asked to cash a check for someone who says they lost their ATM card. They may even offer you a few dollars for your trouble. It's most likely a scam and that check is going to bounce. When you're at an ATM and someone asks you to do that—don't do it, even if you want to be helpful.
Also, know that no agency of the federal, state, or local government will ever ask for personal identifying information over the phone and will never require you to pay "fines" with bitcoin or gift cards. If you receive this type of call or email, call the BUPD for assistance. If you are unsure, tell the caller you will be contacting the police and will get back to them.
Be aware
If you're in your dorm room alone, make sure your door is locked.
Students should know everybody they're out with and be careful about how much alcohol they're consuming. Never leave a drink unattended, where someone can slip something in it. This advice is not just for women, although women can be more vulnerable in certain situations if they're intoxicated or they've been drugged. Don't leave any friend behind.
Don't be afraid to reach out
The BUPD wants students to report any incident. Even if you are reluctant to involve the police, you should report it, because if something happens, no matter how painful it might be to report it, there are resources available to help you navigate through it.
The Sexual Assault Response & Prevention Center (SARP) is an important resource if you've been victimized. Crisis intervention counselors are on call 24 hours a day, 7 days a week, at 617-353-SARP (7277). SARP provides confidential help, offering individual and group counseling, academic and personal support, and other assistance, including services for survivors of violent crime or trauma.
Employees who need help can contact the Faculty & Staff Assistance office at 617-353-5381.
Recommended apps
Students can download the BU Mobile Apps, which offer information about BU's shuttle bus (the BUS) schedule, maps, the BU directory, and courses. An icon allows you to call or text the BUPD, Student Health Services, SARP, or the Scarlet Safewalk escort service.
Get help for addiction
Opiate addiction is an issue that needs to be discussed. Exposure to illicit drugs can result from young people initially using legal drugs inappropriately. An addiction develops, and they then need an alternative to the expensive prescription narcotics.
If you feel like something's awry, it's important to get medical attention. Don't suffer in silence. Contact Student Health Services.
As for marijuana…
Marijuana is still prohibited on campus. If you're over 21 and you're off campus, possession of marijuana is not against the law, but on campus it's a prohibited substance.
Don't put up a fight in a mugging
There's no piece of property that's worth being seriously hurt or losing your life.
Be a considerate neighbor
Report any suspicious activity. And remember, you're coming into a neighborhood in the city. Be respectful. Be good neighbors.
This Series
Also in
September 11, 2019

August 21, 2015