BU's Asian Students Targeted in Global Phone Scam
Tips to follow: don't trust caller ID, ignore robocalls, never give personal information to a caller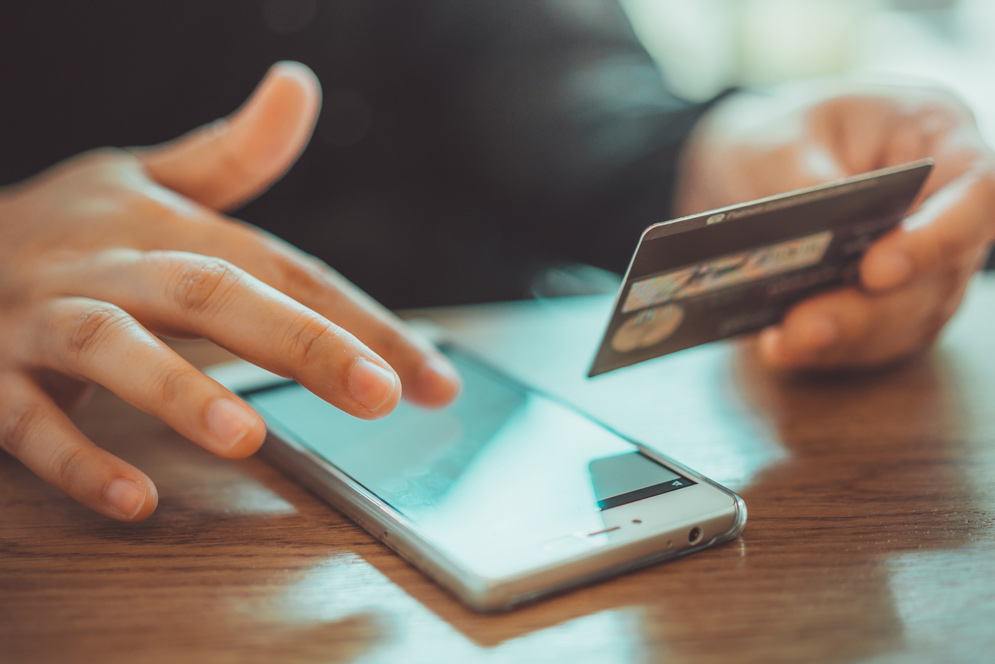 A global phone fraud that has scammed three of BU's Asian students out of $124,500, and unsuccessfully targeted a fourth, has prompted the BU Police Department to issue alerts about warning signs for students when approached by someone claiming to be an authority figure and demanding personal information. In the last few months, the same scheme has ensnared would-be victims in New York, San Francisco, Houston, Los Angeles, Canada, and Australia, according to BU Police.
The BUPD has posted tips for students on how to protect themselves (more information below) as well as an informational video.
In the most recent occurrence, on November 13, a BU student received a recorded call, in Chinese, to their mobile phone purporting to be from Bank of America, the BUPD report on the incident says. Following a voice prompt, the student was connected to a man who said there was a problem with the student's debit card and that he'd be connected to the Shanghai police. The student was then transferred to a person claiming to be a police officer in that city, who convinced the student to transfer $70,000 to the Bank of China.
Frauds committed against students have spiked this academic year over the last two years (see chart). "The increase is driven by two factors, including a prolific check scammer who was operating in September and October until arrested by the BUPD," Lieutenant Dan Healy says. Asian and other international students are often targeted because they may be more fearful of not cooperating with a government, police say.
The second factor is the international phone scam. Before the most recent incident, there had been three similar scams involving BU students, according to the BUPD:
On October 12, a student received a recorded call to their mobile phone, in Chinese, purporting to be from the delivery company DHL. Following the voice prompt, the student was connected to a man who claimed to be a Chinese customs agent. The man accused the student of "dealing in fake credit cards," the BUPD report says. He cajoled the student into transferring $5,500 via an online payment platform relating to the Bank of China.
On October 24, another student was victimized by the same scheme. The student provided some personal information, but did not send money.
On November 2, a third student was targeted, with the person on the phone this time representing himself as a Shanghai policeman. In this incident, the student transferred $49,000 via the online platform.
Citing Federal Trade Commission (FTC) suggestions for guarding against fraud, the BUPD advises students to take the following steps:
Regardless of whom the caller claims to be—and they often claim to be trustworthy authority figures, charities, or family members—don't send money or give personal information in response to any unexpected text, phone call, or email.
Your phone's caller ID cannot be trusted, as technology allows scammers to falsify their caller identification. If a caller asks for money or personal info, hang up.
Don't deposit a check for someone and wire money back. If the check is fake, you are responsible for repaying the bank.
Someone might promise you a product or service—a prize, debt relief, credit or loan offer, a job—but ask for money, taxes, or fees first. This is probably a scam. Don't honor the request.
Some payment methods make it almost impossible to recoup stolen money: wiring through Western Union, MoneyGram, and similar services; reloadable prepaid cards like MoneyPak or Reloadit; and gift cards like iTunes or Google Play. Government offices and reputable companies won't require such payments.
Hang up on all robocalls. If you answer and get a recorded sales pitch, hang up and report the call to the FTC here—these calls are illegal.
You can sign up for free scam alerts and advice from the FTC here.
BU's International Students & Scholars office (ISSO) is creating a website with links and tips for avoiding common scams, says Jeanne Kelley, ISSO managing director. "We have had a few international students fall prey to online housing schemes as well," she says. "We want to be sensitive to the fact that while this recent scheme may be targeting Asian students, all students should be aware of the increasing sophistication of these scams."
In the earlier check-cashing frauds, the suspect approached BU students on three occasions and asked them to cash his personal checks, on various pretexts (he needed to pay rent, or he was a Northeastern student who needed to pay rent and money for textbooks). The students went to a nearby ATM, withdrew the requested money, and gave it to the suspect, only to learn later that the check was fraudulent.
The suspect netted more than $3,100 before his arrest, the BUPD report says.