Two BU Researchers Honored by White House
Accolades
Two BU Researchers Honored by White House
PECASE awardees Cara Stepp and Steve Ramirez recognized for outstanding early-career research
Boston University faculty members Cara Stepp and Steve Ramirez were recently named winners of a 2019 Presidential Early Career Award for Scientists and Engineers (PECASE), the highest honor bestowed by the White House upon researchers at the beginning stages of their career. This year's PECASE winners were formally recognized by the White House Office of Science and Technology Policy during a July 25, 2019, ceremony in Washington, D.C.

Manipulating memory

"Back in 2015, when I graduated from Massachusetts Institute of Technology, I already knew I wanted to be a principal investigator," says Ramirez (CAS'10), a BU College of Arts & Sciences assistant professor of psychological and brain sciences. Now, having started his own lab inside the Rajen Kilachand Center for Integrated Life Sciences & Engineering, Ramirez is pushing his team to expand the limits of what we know about memory—and our ability to manipulate it. (Team members recently published their first paper in Current Biology.)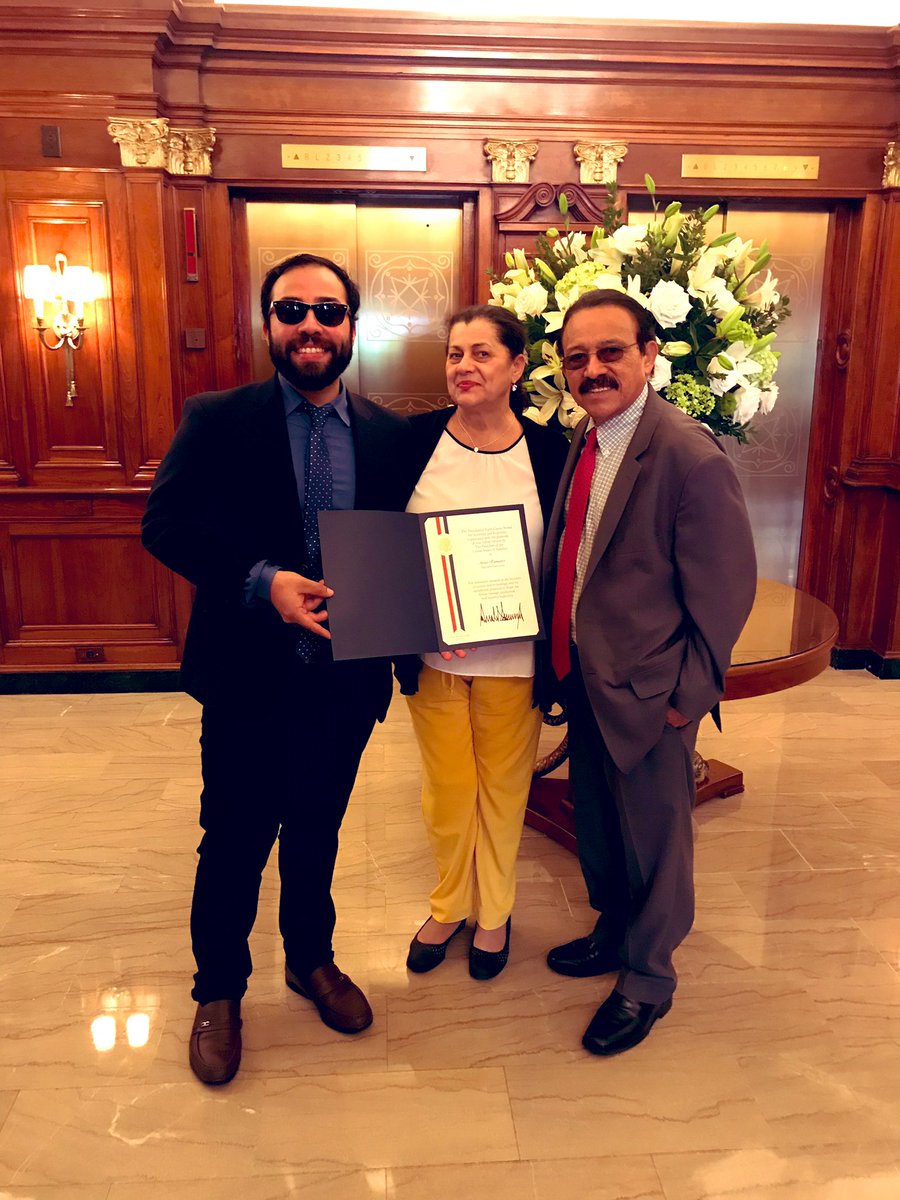 "Can we artificially prevent the return of a traumatic memory or activate positive memories? What if we think of memory as a therapeutic we can use to force the brain to fix itself?" Ramirez plans to pursue those questions using additional funding, awarded through PECASE, from the Department of Health and Human Services.

At the moment he found out he'd won a PECASE award, Ramirez, who is also a member of BU's Center for Systems Neuroscience and Center for Memory & Brain, was standing in a Starbucks near Warren Towers on the Charles River Campus. His phone started lighting up with Twitter congratulations from his peers. Ramirez says that as a minority scientist whose parents came to the United States from El Salvador as undocumented immigrants in the 1980s, the feeling was surreal.

"I was in high school when my parents got citizenship here," Ramirez says.

Augmenting communication

For Stepp, a BU Sargent College of Health & Rehabilitation Sciences associate professor of speech, language, and hearing sciences and a Peter Paul Career Development Professor, finding out about the award felt surreal for another reason. "PECASE has been around for a while now, but there have only been a handful of awards in communication sciences and disorders," Stepp says. "From my point of view, it's great that people are acknowledging how important communication is. It's a health issue and a quality of life issue."

Her research to come up with more flexible speech and communication technologies for people with severe paralysis has been funded by a five-year National Science Foundation (NSF) CAREER grant she was awarded in 2015. To overcome technology gaps, Stepp's team has been using small sensors to detect micromovements of speech muscles in the face and neck, which generate measurable electrical activity on the skin surface and act as input signals for augmented communication.

"Consider, for example, someone with a very high spinal cord injury who can no longer use their upper limbs to interact with a computer," says Stepp, who is also a junior faculty fellow at the Rafik B. Hariri Institute for Computing and Computational Science & Engineering and the director of the Sensorimotor Rehabilitation Engineering Lab. "They also no longer have control over their respiratory system to help them breathe and coordinate breath for speech." Her team works with an alternative and augmentative communication clinic at Madonna Rehabilitation Hospital in Lincoln, Neb., where patients with cerebral palsy, stroke, amyotrophic lateral sclerosis (ALS, aka Lou Gehrig's disease), and multiple sclerosis test out their prototypes and provide feedback on usability.

Partnering with electromyography experts at Delsys, a local start-up company that spun out from BU in 1993, Stepp says, her team is now "hoping to take some of this work and turn it into a product that can reach the people who need it."

Stepping into the political fray

Both Stepp and Ramirez joined the 83 other PECASE awardees in signing a statement published on Medium, in which they wrote, "As recipients of the PECASE award, we are grateful for the funding that the United States government has provided to support our work. Yet, we recognize that the challenges that humanity will face in the coming years will not be solved by any country acting alone.

"We believe that the United States must engage with the international community to confront the threats posed by climate change and other global perils. We have an immense opportunity to bring humanity together to advance scientific progress and to work toward a set of common goals—not just as citizens of our respective countries, but as the collective inhabitants of the Earth."

"We're all on spaceship Earth," Ramirez adds. "When you see the Earth from space, you don't see borders between North and Central America. Boundaries that exist there are artificial constructs that have alienated a lot more than they have united."