Ejaculation Changes Prostate Tissue, Lowering Cancer Risk
Finding could lead to new behavioral or medical strategies for prevention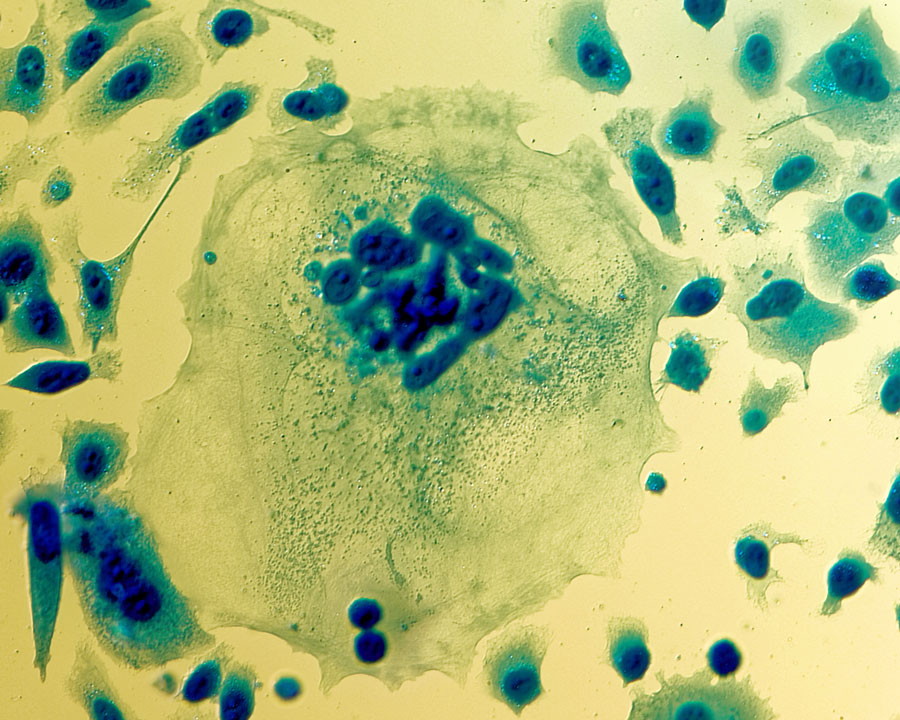 Higher frequency of ejaculation is associated with lower risk of prostate cancer, as a previous study led by a Boston University School of Public Health researcher confirmed.
Now, Jennifer R. Rider, BU assistant professor of epidemiology, and her colleagues have found a clue as to why, identifying molecular-level changes in prostate tissue.
The study, published in European Urology, finds evidence that more frequent ejaculation affects the expression of 409 genes and six biological processes. The study may support the "prostate stagnation hypothesis," where carcinogens accumulate in the prostate between ejaculations and affect cells' genome and metabolic processes.
"These molecular changes in the prostate persist for many years," says Rider, who served as senior author on the study. "Understanding the biological links between ejaculation and prostate tumor development could lead to new behavioral or medical strategies for prevention."
As in the previous study, the researchers used data from participants in the Health Professionals Follow-Up Study (HPFS), a prospective study of 31,925 men. This time, the researchers looked at the tumor tissue and adjacent normal prostate tissue of 157 participants who were diagnosed with prostate cancer between 1992 and 2004 and subsequently had part or all of their prostates removed. In 1992, participants had self-reported ejaculation frequency for when they were 20–29 years old, 40–49 years old, and in the previous year, 1991.
The researchers analyzed 20,254 genes in the samples, looking for relationships with different frequencies of ejaculation at different ages and times. They found no notable relationship between ejaculation frequency and gene expression in the tumor tissue. They also found no notable relationship between ejaculation frequency at ages 20–29 or 40–49 and gene expression. However, they found significant associations in the expression of 409 genes when they looked at ejaculation frequency in 1991.
Next, focusing on ejaculation frequency in 1991, the researchers found associations with six different biological processes at the cellular level. The most significant association was with ubiquitin-mediated proteolysis, which is involved in cell cycle regulation. The researchers also noted an association between higher rates of ejaculation and cells producing and exporting more citrate, a component of semen, because lower citrate production is a distinguishing feature of prostate cancer.
Rider notes the study used sample tissue only from men with a prostate cancer diagnosis. Next, she says, "we are interested in looking at whether expression of the genes and processes identified in the current study are able to predict future risk of prostate cancer development."
The study's lead author was Jennifer A. Sinnott of Ohio State University and the Harvard T.H. Chan School of Public Health. Other coauthors were: Katherine Brumberg of Yale University; and Kathryn M. Wilson, Ericka M. Ebot, Edward L. Giovannucci, and Lorelei A. Mucci of the Harvard T.H. Chan School of Public Health.