Politics and Public Health
Trump presidency prompts concerns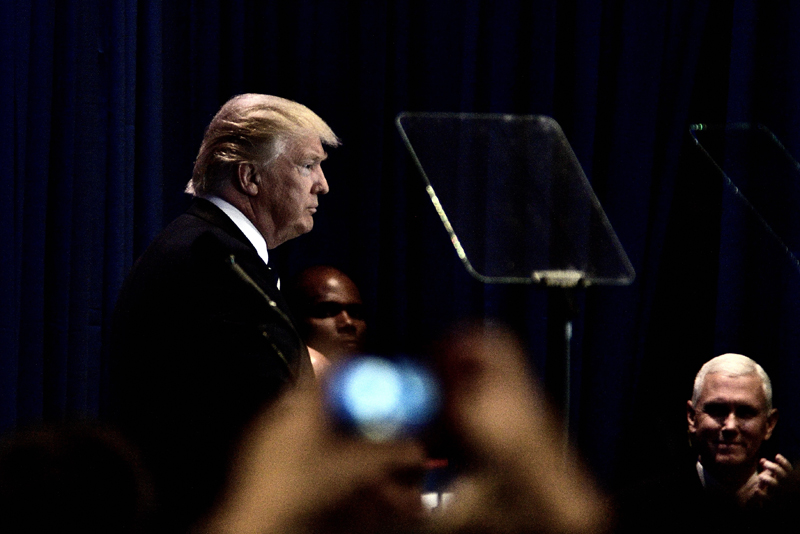 The election of Donald Trump signaled a deep divide in America between those who felt included in a national narrative of progress and those who felt neglected.
Yet, as the new president takes office, those social divides can be expected to further deepen, posing a threat to the health of large segments of the population, two leading public health scholars warn.
In an editorial in the February 2017 issue of the American Journal of Public Health (AJPH), Sandro Galea, dean of the Boston University School of Public Health, and Roger Vaughan, vice dean and professor of biostatistics at Columbia University's Mailman School of Public Health, say there is "abundant reason" to worry that Trump's presidency represents a threat to the health of the public.
Symbolically, the country has moved from its first elected black president to a president who drew "at least some support from groups that were subtly racist, at best, and explicitly racist, at worst," they write. Substantively, the new administration is expected to adopt "regressive taxation policy that will deepen income, social, and health divides," while also marginalizing immigrants, LGBTQ individuals, and other groups, they say.
"There is much scholarship to be done to document the impact of this right turn in the country's politics on the health of its population, but there is reason to believe at the outset that we are possibly entering a period of a downturn in population health," Galea and Vaughan write.
They say that the last time the country took such an "abrupt" shift to the right, with the election of Ronald Reagan in 1980, population health gains were reversed, so that the US now lags behind other high-income nations in leading health indicators.
Also in the AJPH is another editorial, co-authored by Galea, that warns of a potential public health crisis caused by the expected repeal of the Affordable Care Act. As many as 22 million Americans could lose health coverage from private insurers and Medicaid—a problem that could be further exacerbated by cuts in subsidies for social services, income support, nutrition, housing, and education, the authors say. They note that several recent studies of expansions in health insurance revealed substantial linkages between coverage and improved health status.
While Galea and colleagues say the crisis could be mitigated by state and federal policies that subsidize coverage, and by the uncompensated care provided by hospitals and community health centers, the health policies advocated by officials in the new administration and Congress "will, if implemented, likely have an adverse impact on the health status of many Americans by reducing or capping spending for health insurance, preventive services, and investments in social conditions that affect population health."
Other articles in the February 2017 issue address the challenges of integrating "macro-social" factors into the public health field and bridging public health scholarship and action; the impact of child maltreatment on long-term health outcomes; and the mental health consequences of the ongoing wars in the Middle East.