10 Things to Do at Alumni Weekend 2017
Many events are free and open to students and staff
Alumni Weekend isn't just about alumni. Although Terriers from around the world are returning to campus this weekend to catch up with old friends and reacquaint themselves with their alma mater, plenty of the celebration's 113 events are open to students, staff, and faculty. More than 3,000 people are expected to attend Alumni Weekend 2017, which runs through Sunday, September 17.
BU Today has picked 10 highlights—most of them free—from the weekend's events.
1. Get a taste of fall—and grab some freebies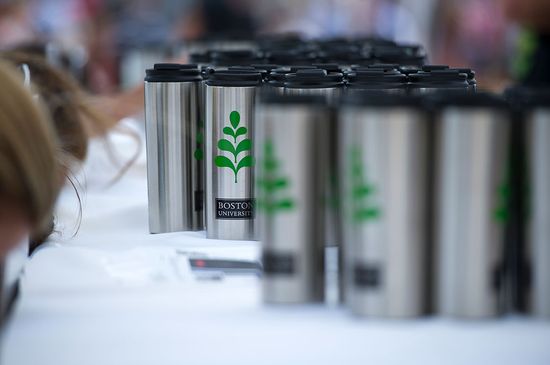 With fall creeping closer, it's a great time to check out traditional New England farms for fresh local food. The Annual Sustainability & Bike Safety Festival saves you the trip, bringing local farmers and producers to the Charles River Campus. As well as fruits and vegetables, they'll sell homemade cookies, beverages, and personal care products. Sustainability groups will share advice on saving energy in the home and recycling old clothes (for cash), and there'll be lots of free stuff, too, like bike helmets, bicycle safety checks, and travel coffee mugs.
When: September 14, 11 a.m.–2:30 p.m. Where: Marsh Plaza. Cost: free.
2. Absorb a little culture
The Institute of Contemporary Art/Boston is one of those museums worth visiting for its building alone—the top floors are cantilevered over the harbor and afford stunning views of the city and its waterfront. Entry is usually $10 for students, but will be free Thursday night (and there's no need to register in advance). The museum showcases work by leading contemporary visual and performance artists and is home to a permanent collection of art by women, including pieces by sculptor Louise Bourgeois and installation artist Mona Hatoum.
When: September 14, 5–9 p.m. Where: ICA, 25 Harbor Shore Drive, Boston. Cost: free.
3. Watch a Grammy winner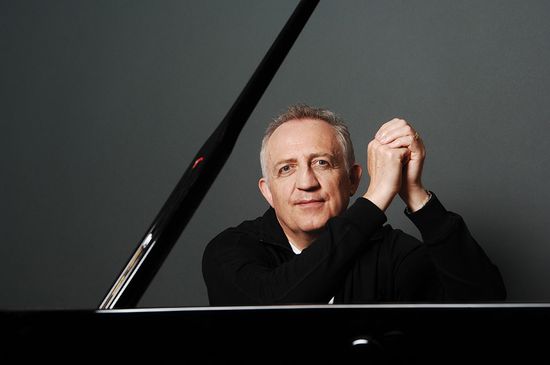 Grammy-winning conductor and composer Bramwell Tovey is taking over baton duties for the BU Symphony Orchestra—and you can see him put his new charges through their paces at an open rehearsal. Tovey was formerly music director of the Vancouver Symphony Orchestra and has been a guest conductor with the New York Philharmonic. He'll conduct a rehearsal of works by Beethoven and Philip Glass.
When: September 15, 11:30 a.m.–1:30 p.m. Where: Tsai Performance Center, 685 Comm Ave. Cost: free.
4. Enter the Shark Tank
At You be the Shark, alumni and student teams from BU Buzz Lab's Summer Accelerator program will pitch their start-up ideas with the hopes of winning the $5,000 first prize. Unlike on TV's Shark Tank, where the wannabe millionaires have to sweet-talk the investors, the audience will get the final vote. So, get ready to play hardball.
When: September 15, 5:30–7:30 p.m. Where: Questrom School of Business. Cost: Free for students and faculty; $10 for everyone else.
5. Mingle with VIPs
Advocate, philanthropist, and former Second Lady Tipper Gore (CAS'70), lawyer and former NAACP president Cornell William Brooks (STH'87, Hon.'15), and international health and human rights activist Mahesh Maskey (SPH'01) will receive one of BU's highest distinctions at the Best of BU Luncheon & Distinguished Alumni Awards. Many schools and colleges will also host awards events throughout the weekend.
When: September 16, noon–2 p.m. Where: Metcalf Ballroom, GSU. Cost: $20 for Golden Terriers, recent grads, loyal donors, School of Education alumni, and Claflin Society members; $30 for everyone else.
Find information on school and college alumni award ceremonies here.
6. Spend an afternoon with Tipper Gore
Gore has spent decades on the national stage advocating for issues ranging from mental health to LGBTQ rights. She's also a published author and photographer. During An Insider's Look at the Life and Work of Tipper Gore, she'll talk with Ann E. Cudd, dean of Arts & Sciences, about her career and show a selection of her photography.
When: September 16, 2:30 p.m. Where: Tsai Performance Center, 685 Comm Ave. Cost: free.
7. Take a bow at BU's new theater
See Boston's newest stage before any actors tread the boards. The Joan and Edgar Booth Theatre & Boston University Production Center is scheduled to open this fall, but you can take an exclusive tour behind its stunning glass façade. Early birds can hear Jim Petosa, director of the School of Theatre, talk about the creative process of designing a new performance space.
Petosa talk: When: September 16, 10:30 a.m. Where: College of Fine Arts, Room 104. Cost: free.
Tour: When: September 16, 11 a.m.–noon. Where: 808 Gallery, 808 Comm Ave. Cost: free.
8. Eat, drink, eat, drink, eat, drink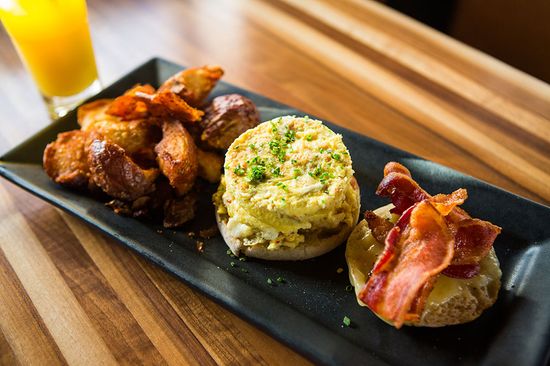 The weekend's yummiest event should be Tastes of BU: Pairings with Culinary Creators. Alums from America's Test Kitchen, Bon Me, Brooklyn Brewery, Oleana Restaurant, and 16 other restaurants, bakeries, breweries, and distilleries will chat about their craft and offer tastings of their food, beer, wine, and cocktails. Admission includes beverage tasting tickets and unlimited food.
When: September 16, 5–7 p.m. Where: Ziskind Lounge, GSU. Cost: $20 for Golden Terriers, recent grads, Questrom alumni, SED alumni, and loyal donors; $30 for everyone else.
9. Make some noise in the stands
On Saturday, alums will attempt to prove that they can compete with the young guns in the BU Men's Soccer vs Alumni exhibition game (4 p.m. at Nickerson Field) and the BU Swimming & Diving vs Alumni meet (2 p.m. at FitRec). Also on Saturday, expect more serious competitive action when the women's soccer team takes on American (1 p.m. at Nickerson Field) and the men's soccer team plays Harvard (7 p.m. at Nickerson Field).
Cost: Free for alumni game and meet; $3 for American and Harvard games.
10. Celebrate Elie Wiesel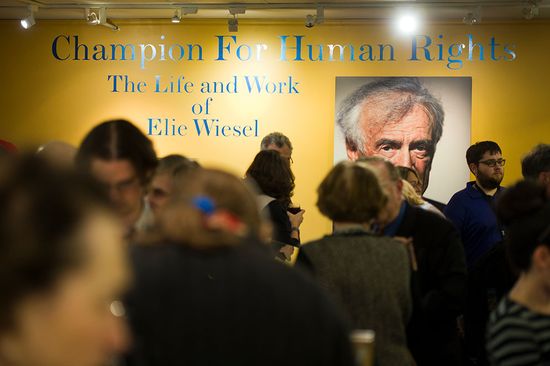 The memory and legacy of Holocaust survivor and Nobel Laureate Elie Wiesel (Hon.'74) will be celebrated at a daylong event on Sunday. A morning of panel discussions on the literary and humanitarian contributions of BU's Andrew W. Mellon Professor Emeritus in the Humanities, which will feature scholars, activists, writers, religious leaders, and friends, will be followed by an afternoon of tributes in video, music, and word. Among those speaking will be Wiesel's son, Elisha. Wiesel, who died July 2, 2016, had taught at BU since 1976.
Day of Learning: When: September 17, 9:30 a.m.–1:30 p.m. Where: Questrom School of Business. Cost: free.
Celebration: September 17, 2:30 p.m. Where: Metcalf Hall, GSU. Cost: free.
Visit the Alumni Weekend website to see a full list of events, reserve seats or buy tickets, and find out about places to park, eat, and stay.
Andrew Thurston can be reached at thurston@bu.edu.