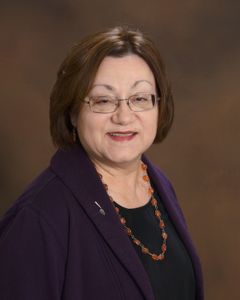 Professor of Archaeology (1980-2020) and Anthropology (1918-2020) at Boston University, where she taught historical archaeology and directed graduate study in historical archaeology since 1980 and taught and advised in the Masters of Liberal Arts in Gastronomy since 1992 passed away suddenly on Tuesday, October 20, from complications of an existing heart condition.
Mary served as first reader on 27 PhD dissertations in historical archaeology and 1 in American Studies, as well as 27 Master's theses in historical archaeology and gastronomy and as second reader for a Master's thesis prepared for the MA in Forensic Anthropology at the BU School of Medicine. Mary conducted fieldwork in Massachusetts, Maine, Virginia, Rhode Island, New Hampshire, Western Isles of Scotland, and on Montserrat in the Caribbean.
Her research interests included archaeology of colonialisms, 19th- and early 20th-century urban lives, archaeology of households & domestic life, material culture studies, microhistorical approaches to the archaeology of gender & gender relations, personal identity & self-fashioning, and cookery & dining.
Recent books include Historical Archaeology of Shadow and Intimate Economies (co-edited w/James Nyman & Kevin Fogle; University of Florida Press, 2019); Archaeology of Food: An Encyclopedia (co-edited w/Karen Bescherer Metheny; Rowman & Littlefield, 2015); Beyond the House: New Perspectives on the Archaeology of Historical Households (co-edited w/Kevin Fogle & James Nyman; U Press of Florida, 2015); Archaeologies of Mobility and Movement (co-edited w/Travis Parno; Springer, 2013), Interpreting the Early Modern World: Transatlantic Perspectives (co-edited w/James Symonds; Springer, 2011), Oxford Handbook of Material Culture Studies (co-edited w/Dan Hicks; Oxford University Press, 2010), Findings: The Material Culture of Needlework and Sewing (Yale, 2006) & The Cambridge Companion to Historical Archaeology (co-edited w/Dan Hicks; Cambridge University Press, 2006).
Mary received an MA and PhD (1980) from Brown University in Anthropology and BA from William and Mary (1973) also in Anthropology. Mary received many accolades, click here for her CV.