MA in Archaeology
Introduction
Archaeology is a global discipline in which a comparative perspective is brought to bear on all types of material culture in the pursuit of understanding people of the distant and recent past. To this end BU Archaeology provides education and training in the recovery, analysis, and interpretation of the material remains of the human past, including the application of scientific techniques, as well as the study of archaeological heritage.
This document explains procedures and requirements for graduate students seeking the MA degree in Archaeology at Boston University. For the Graduate School's requirements, students should consult the GRS Bulletin.
Application and Admission
Questions concerning admission, as well as the academic program, policies, regulations, financial aid, petitions, or grievances should be addressed to the Director of Graduate Studies, who represents the Graduate Studies Committee.
Applicants must have a BA or BS degree, with sufficient course work in archaeology, anthropology, art history, classical studies or other related fields, and/or significant field and/or laboratory experience in archaeology. The graduate program requires demonstration of reading proficiency in one modern foreign language by the end of the second semester. Applicants intending to focus on Classical or Near Eastern archaeology should have proficiency equivalent to at least four semesters of at least one relevant ancient language at the time of application. Work towards the fulfillment of this requirement is among those criteria reviewed when applications are evaluated. Students lacking sufficient preparation in archaeology will be required to take courses, as determined by the Graduate Studies Committee, to make up the deficiency. On occasion these courses may be beyond the minimum specified by the Graduate School.
Initial Registration
During the registration period preceding the first semester of study, each incoming student will meet with the Director of Graduate Studies. After this initial meeting, a selection of courses for the first semester will be made and the necessary registration forms filled in.
Advisory Committee and Program of Study
On entry into the program, all students must form an Advisory Committee, which shall comprise two members of the Archaeology graduate faculty, by the eighth week of their first semester. The student is responsible for submitting the names of their Advisory Committee members to the Director of Graduate Studies; one of these members should be named as the student's advisor of record.
The student should work with their Advisory Committee to finalize a full program of study. The program should propose how the student plans to complete all course requirements as well as outline a Master's project. Students must submit the program of study by the end of their first semester. The program of study will then be reviewed by the Graduate Studies Committee for approval. Once approved, it will be entered into the student's file.
This program may be changed subject to approval of the student's Advisory Committee and the Director of Graduate Studies. All such modifications must be finalized in writing.
In planning their program of study, students and their advisors should be attentive to upcoming faculty leaves and projected course scheduling (e.g., noting that not all survey courses, in particular, are offered every year). Students are responsible for maintaining regular contact and communication with their advisors. Every spring, the full faculty will meet to review and evaluate graduate student progress. A student's continuation in the program is contingent upon satisfactory progress.
Course Requirements
A minimum of eight semester courses (32 credits) is required. Current requirements include:
CAS AR 591 Theory in Archaeology
CAS AR 592 Archaeological Ethics and Law (AR892 prior to Fall 2023) (4 cr)
CAS AR 594 Scientific Applications in Archaeology (AR 894 prior to Fall 2023) (4 cr)
4 credits of field or laboratory research or external internship (options include CAS AR 503, CAS AR 556, GRS AR 901-908, GRS AR 910, and GRS AR 911)
Students will acquire the remaining  12 credit hours from additional graduate-level courses selected in consultation with their faculty advisor.
Language Requirement
All students pursuing an MA in Archaeology are required to demonstrate graduate-level reading proficiency in a foreign language by the end of the second semester of study. Language proficiency can be demonstrated by successfully completing a graduate reading course offered through a department at Boston University, by a written translation examination arranged in consultation with the Director of Graduate Studies, or by the equivalent of two years of undergraduate study of the language at an accredited undergraduate institution (as documented in an official transcript).
Master's Project
The master's project will consist of a substantial piece of research and writing. There is no specific format and style; both will depend on the nature of the project. An initial prospectus must be included in the student's program of study. The final prospectus must be approved by the Advisory Committee and submitted to the Director of Graduate Studies for review by the Graduate Studies Committee by the eighth week of the student's second semester in the program. The final version of the master's project must be approved by the Advisory Committee no later than week 13 of the semester in which the student intends to graduate, and such approval must be indicated to the Director of Graduate Studies at that time.
International Students
Test of English as a Foreign Language (TOEFL) as evidence of English proficiency. Students who are most competitive for admission will have a composite score of at least 90-100 and minimum scores of 21 in each section (4 sections; reading, writing, listening, and speaking).  Indicate on the TOEFL registration form that you want your test results sent directly to Boston University.  The TOEFL code for Boston University is 3087.
International applicants will find additional admissions information here.
Learning Outcomes
Demonstrate a broad and deep mastery of the research topics and theoretical frameworks common in contemporary archaeology.
Demonstrate competency in scientific methods common in contemporary archaeology, to the level of being able to evaluate scholarly arguments that employ such methods.
Demonstrate competency in contemporary archaeological ethics, to the level of being able to conduct their own scholarly activities ethically.
Successfully incorporate core knowledge of archaeological topics, theory, science, and ethics into their own area of inquiry within the larger discipline.
Undertake independent archaeological research, in the field or lab, or a professional experience in archaeology, equivalent to a minimum of 4 credit hours
Posses the capacity to make original and significant contributions to knowledge about the human past recorded in the archaeological record.
The following achievements are required to maintain Satisfactory Academic Progress:
End of First Year
Formed Advisory Committee and submitted a full program of study (by Week 8 of the first semester).
Completed core courses AR 591 (former AR891), 592 (former AR892), and 594 (former AR894).
Satisfied language requirement.
Completed the equivalent of four credit hours of directed archaeological laboratory or field work.
Master's project prospectus approved by Advisory Committee and DGS.
End of Second Year
Completed Master's project.
Time Limits
By University regulations, the MA program must be completed within three (3) years of the initial registration for the degree. Graduate School Master's Graduation Procedures and Deadlines.
Graduate Program Administrators
Research Associate Professor of Archaeology and Anthropology, Director of Graduate Studies & Admissions
cfwest@bu.edu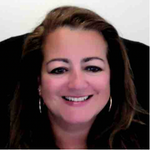 Administrator of the Archaeology Program & Journal of Field Archaeology
mhsousa@bu.edu