Boston University through the years
The "twenty-tens" were a time of transformation for Boston University, with campus buildings and academic rankings on the rise. Scroll through the timeline to see how far we've come.
2010
The Rafik B. Hariri Institute for Computing and Computational Science & Engineering was initiated with then-trustee Bahaa Hariri's (Questrom'90) pledge of $15 million for interdisciplinary collaboration.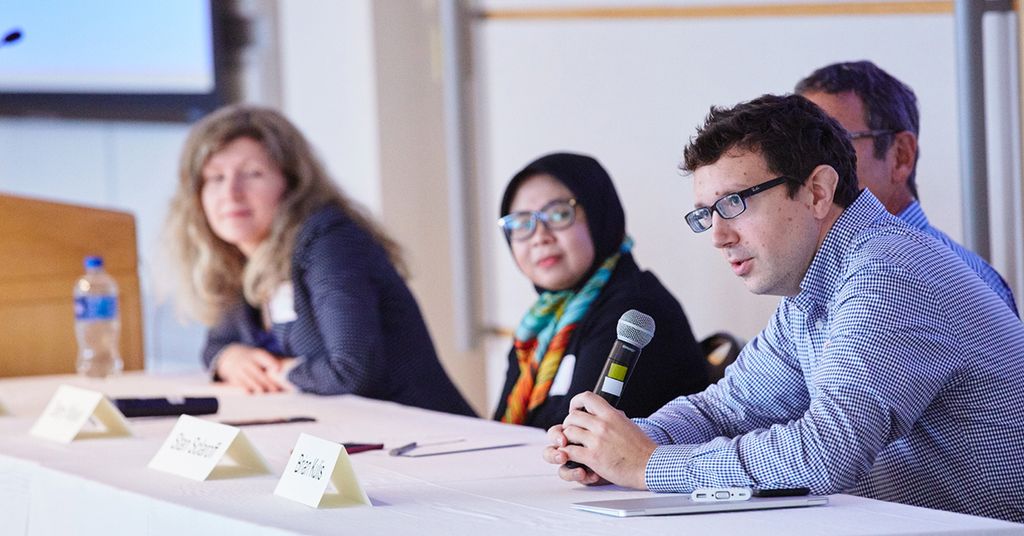 2011
Arvind and Chandan Nandlal Kilachand Honors College welcomes its first class of 75 entering freshmen, thanks to an historic $25 million pledge by Dubai-based entrepreneur Rajen Kilachand (Questrom'74, Hon.'14), who named the new school in honor of his parents. Students study in cross-disciplinary classes and intensive seminars and tackle a senior research project.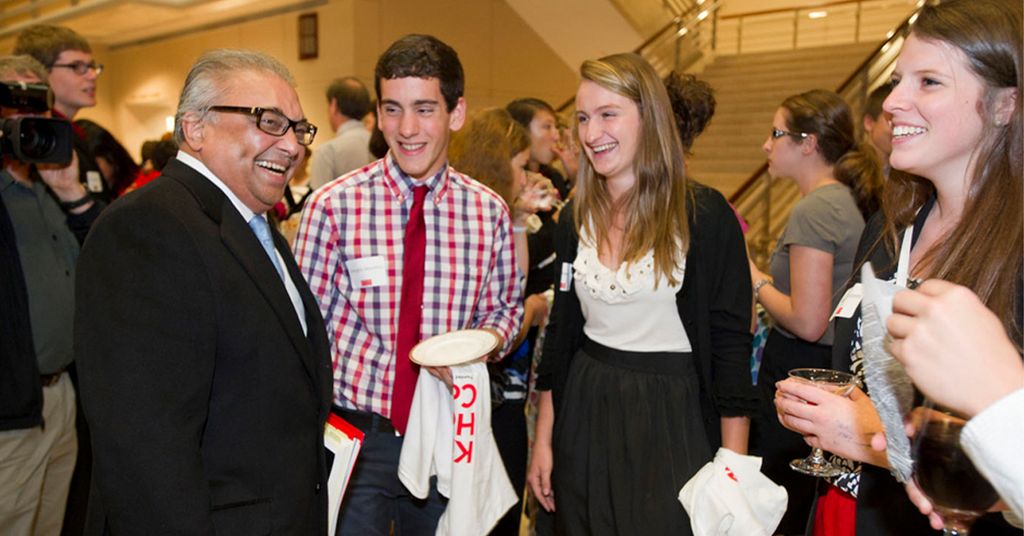 2012
The School of Medicine opens a game-changing, nine-story residence hall for medical students. Members of the MED Dean's advisory board contributed more than $11 million toward the project, which makes living near campus far more affordable for 208 MED students each year.
The University publicly launches The Campaign for Boston University—BU's first major comprehensive fundraising effort. With the goal of raising $1 billion for financial aid, faculty support, research, and facility improvements, the campaign sets out to elevate the University's academic standing, extend its global impact, and make the BU experience more accessible for students across the 2013 socioeconomic spectrum.
2013
Thanks to support from more than 1,300 people across the globe, a $1 million scholarship fund named for Lingzi Lu (GRS'13)—the BU graduate student killed in the Boston Marathon bombing on April 15, 2013—is established in record time.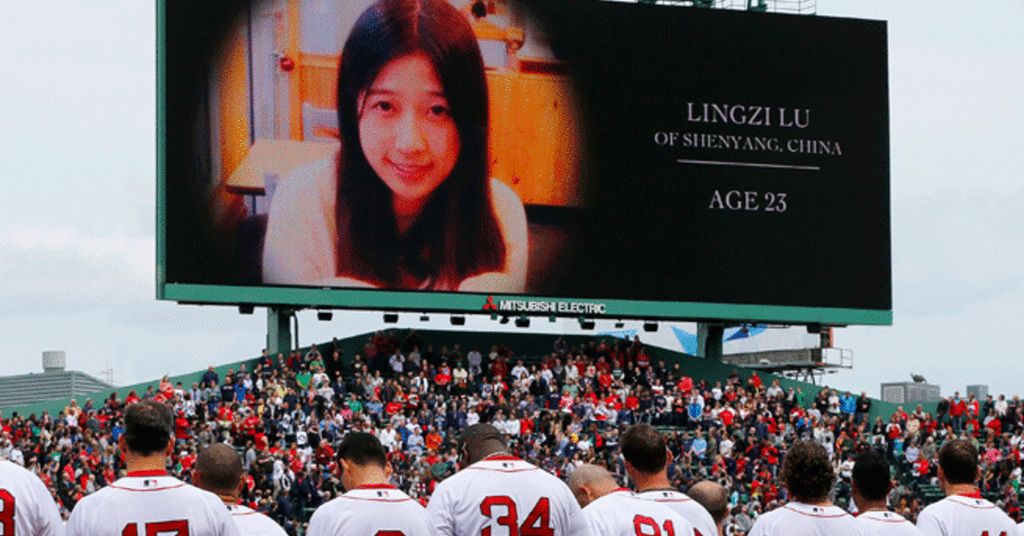 New Balance Field opens, essentially doubling BU's playable green space and making it possible to bring field hockey back to campus, start a varsity men's lacrosse team, and provide practice space for varsity, intramural, and club sports. The 110,000-square- foot athletic field and underground parking facility is made possible by a $3 million donation from Brighton-based shoe manufacturer New Balance.
2014
The Frederick S. Pardee School of Global Studies, BU's newest college, opens with the simple yet monumental mission of improving the human condition around the globe. Founded with a $25 million gift from Frederick S. Pardee (Questrom'54,'54, Hon.'06), the school offers five majors: international relations, Asian studies, Middle East and African studies, European studies, and Latin American studies.
During BU's first Giving Day, a 24-hour on-campus and online fundraising drive, thousands of BU alumni, students, and friends collectively contribute more than $1.1 million in one activity-packed day.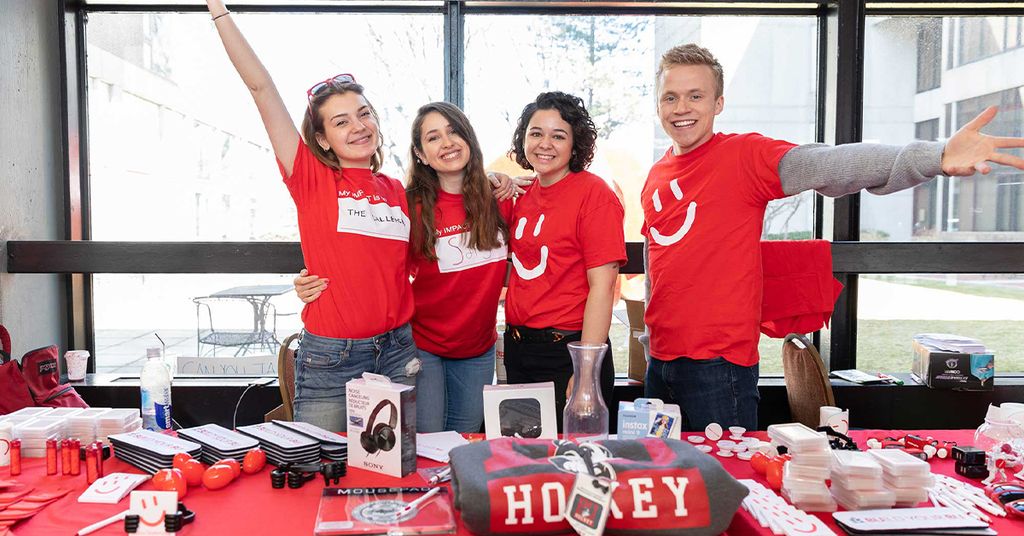 2015
SMG is renamed the Questrom School of Business with a $50 million gift from Allen (Questrom'64, Hon.'17) and Kelli (Hon.'17) Questrom. The gift endows 10 professorships, and launches plans for a new graduate business program facility.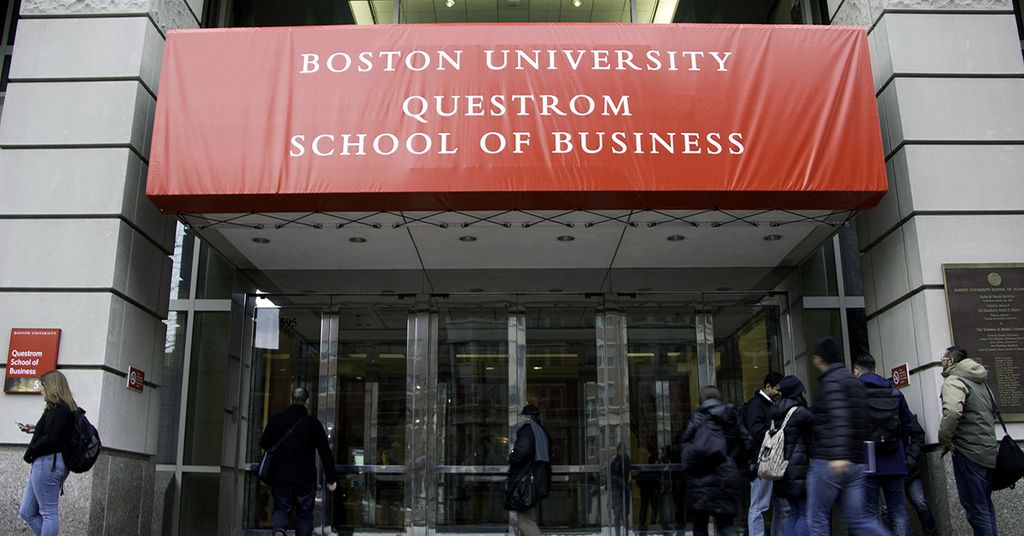 2016
The tenth annual Asian Alumni Festival—held in Seoul, Korea, and attended by more than 250 alumni from 15 countries—becomes the largest–ever gathering of BU alumni outside the US.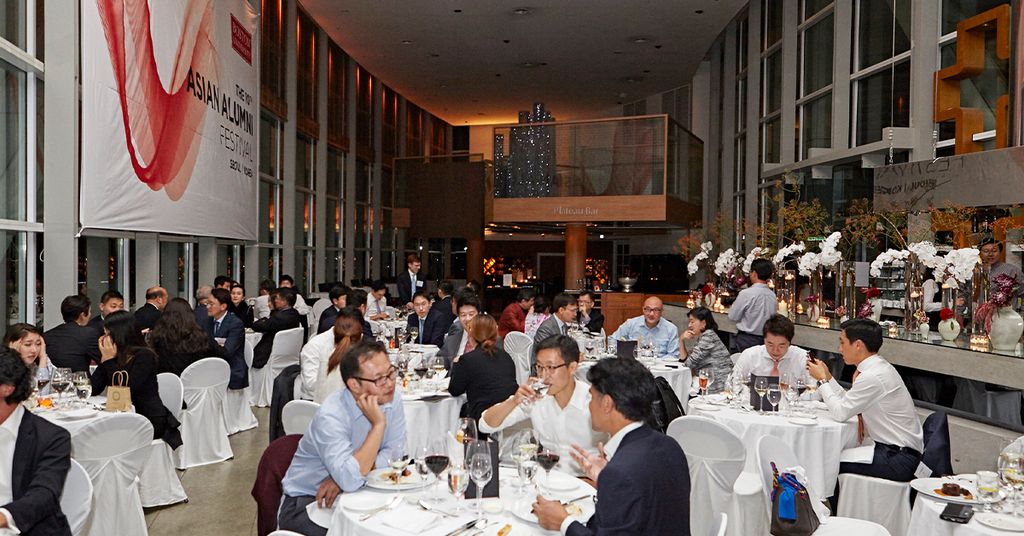 The Board of Trustees approves a broad strategy to curb the impact of climate change and authorizes a Climate Action Plan for greater energy efficiency, green energy use, and climate research and education on campus.
2017
After a $115 million gift from Rajen Kilachand (Questrom'74, Hon.'14), BU opens the Rajen Kilachand Center for Integrated Life Sciences & Engineering, a state-of-the-art research facility that brings together life scientists, engineers, and physicians to speed life-changing developments in the fields of human health, environment, and energy.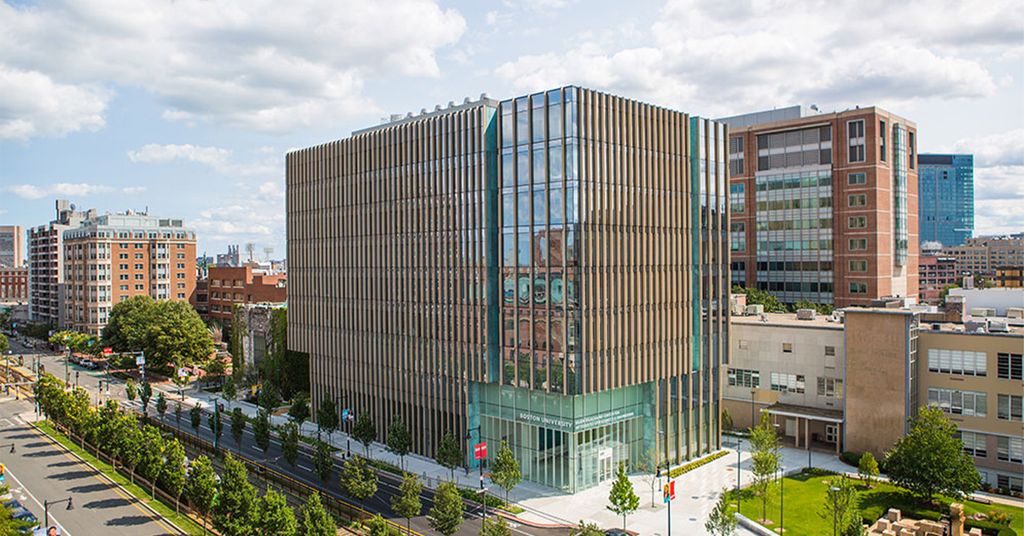 BU hires its first Provost for Diversity & Inclusion, award- winning poet Crystal Ann Williams, whose goals include developing practices and programs to further diversify BU's faculty.
The new, 250-seat Joan & Edgar Booth Theatre and the CFA Production Center open, made possible with a $10 million gift from BU Trustee Steve Zide (LAW'86).
2018
Wheelock College merges with BU's School of Education to become the Wheelock College of Education & Human Development. BU's newest college combines the doctoral programs and research capabilities of SED with the early childhood expertise of Wheelock's School of Education, Child Life and Family Studies.
The Dahod Family Alumni Center opens in the BU Castle, now housing the Alumni Association offices. More than 800 donors support the enhancement, including Shamim (CGS'76, CAS'78, MED'87) and Ashraf Dahod, who make a $2 million gift.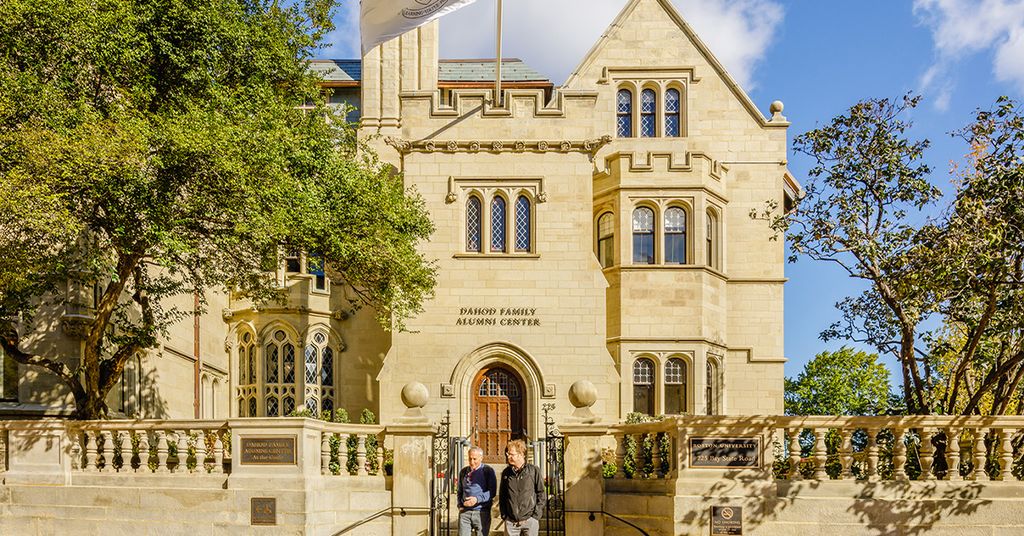 Edward D. Fuller (Questrom'68) gives $1 million to renovate the BU Pub, now named Fuller's BU Pub in his honor.
BU relaunches a Young Alumni Council to represent, engage, and connect recent graduates and advise the University on ways to advance the interests of this community.
2019
The Cohen Challenge is successfully met as more than 3,300 donors give $1.2 million in support of undergraduate need-based financial aid. BU Trustee Richard Cohen (CGS'67, Questrom'69), who endowed 10 Cohen Scholarships at BU in 2009, matches their support with a $1 million gift.
The University celebrates the close of The Campaign for Boston University and the impact of the Campaign's generous donors on BU's students, facilities, research, athletics, and more. Annual giving and total donors to Boston University both reach record highs in the final year of the Campaign.
We ended the year by highlighting alumni, faculty, friends and students who achieved some pretty amazing things.