Immigrants' Rights Clinic Wins Relief for Client Under UN Convention Against Torture
Noel Chavez and Katherine Fahey (both '17) served a client who faced torture if forced to return home.
"My nightmare is finally over," declared the client for whom two Boston University School of Law students won the right to remain in the United States. After a long day in court, Katherine Fahey and Noel Chavez (both '17), supervised by Lecturer in Law Sarah Sherman-Stokes, persuaded a judge that the US had an obligation to allow their client to remain in the country because of threats she faced in her home country of Haiti.
The students based their argument on the United Nations Convention against Torture, which the US ratified in 1994. It stipulates, among other things, that signatories cannot return immigrants to countries "where there are substantial grounds for believing that [they] would be in danger of being subjected to torture."
Chavez and Fahey connected with their client through BU Law's Immigrants' Rights Clinic, where they spent their 2L year with other law students representing clients facing the possibility of deportation.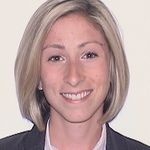 "I actually wrote my college capstone project on the Immigration and Nationality Act, and I've always found immigration law really fascinating," says Fahey, a 2011 graduate of Emmanuel College. "Particularly because a lot of the legal principles, ideas like due process that are echoed throughout our legal system, do not seem to be echoed in the immigration space."
"As a first generation Mexican-American, and especially with the current presidential election, I know it is important to be active in supporting my community," says Chavez, who graduated from UC Irvine in 2013. "I know people who live in the shadows, undocumented, trying to make a better life for themselves and their families. They live in constant fear of being removed from the United States and I know that what I do, though it may be minimal, will help them and give them hope."
A Special Category
CAT relief, on the other hand, is virtually mandatory for any immigrant who can prove more than a 50 percent likelihood they will be tortured: "You cannot be returned, no matter what argument there might be," Fahey says. Immigrants who fail to receive asylum can remain in the country under CAT, but it provides substantially less protection. "They just get to stay here," she says.
"Torture is much harder to prove than persecution, which is what asylum requires. Also, the torture experienced must be at the hands of the government or at the acquiescence of the government," Chavez says.
Building Their Case
Demonstrating a significant likelihood of torture is the main hurdle to achieving CAT relief.
"Your torturers don't usually write a note," Fahey says. "Oftentimes people who are at risk or have been targeted by someone don't have any evidence except their testimony, and physical and psychological scars."
Sherman-Stokes was impressed with how hard the students worked on the case, under her supervision.
"In the IRC, law students are the primary attorneys, representing immigrant children and adults who have suffered significant trauma, and even torture," Sherman-Stokes says. "Kat and Noel did an excellent job of not only building rapport and trust with their client, but mastering complex legal issues, preparing and submitting over 400 pages of legal briefing, expert testimony and evidence and remaining poised and professional during a very challenging trial."
They had a great deal to do: "We had to gather country conditions, we had to draft affidavits, which consisted of holding several interviews with our client in order to gather the needed information, we drafted legal briefs, we did mock hearings to practice our oral argument," Chavez says.
They also invested a lot of effort into connecting with their client, who lives with mental illness.
"I think when you're working with a person who has experienced the level of trauma as our client had its very hard for them to trust anyone," Chavez says. "We weren't only lawyers, we also had to be therapists too."
IRC students also use expert witnesses. "Every single case uses an expert witness, if not more than one," Fahey says. "Our clinical supervisors have built up strong connections." Their case had four expert witnesses, one of whom testified in court.
Uphill Battle
Fahey describes their argument as a "very difficult, uphill battle against the government," who had concerns about giving their client relief.
"We definitely needed to stay focused and on our toes at all times. We also needed to know our case front to back," Chavez says.
They spent the better part of a day in front of the judge, on and off between other cases, which Fahey says made it difficult for them to build up a flow. "It also made it hard for us to keep track of whether things were going well or not. Because you'd gain momentum, and then you'd take a break, and then you'd gain momentum, or then there'd be an objection, and there'd be discussion," Fahey says.
"I think our client was very genuine and was able to articulate her story clearly for the judge," Chavez says. "I also think that we had compiled so much information and so many facts to stack our argument that the judge truly believed that our client was tortured and would be tortured again."
On-the-Job Training
Chavez and Fahey agree that the Immigrants' Rights Clinic was a pivotal experience in shaping their future as attorneys.
Fahey says that working with the clinic improved her skills in oral advocacy, increased her confidence, sharpened her legal writing and editing skills, and improved her ability to "spot issues" she would not have seen before.
"I think that the clinic was an invaluable, hands-on, practical experience that has prepared me for the real world," Chavez says. "I think in law school we learn a lot from casebooks and reading cases, which is very important in molding your mind to think critically, but I also think the law needs to be learned 'on the job.'"
"I would recommend it for everyone," Fahey says. "I would not say just for students interested in immigration law. I've been working at a big law firm in Boston this summer. I will hopefully be working at a big law firm in Boston after I graduate. I'm not doing immigration law…I can honestly say that everything I learned this year is going to prove immensely valuable to everything I do in my career."
"It's an indescribable feeling," Chavez says, "when the judge rules in your client's favor and you can see your client literally sigh with relief, and to be able to give them just that little moment of relief, happiness, hope, is the best feeling I've ever felt."
Reported by Trevor Persaud (STH'18).