WELCOME TO GWISE!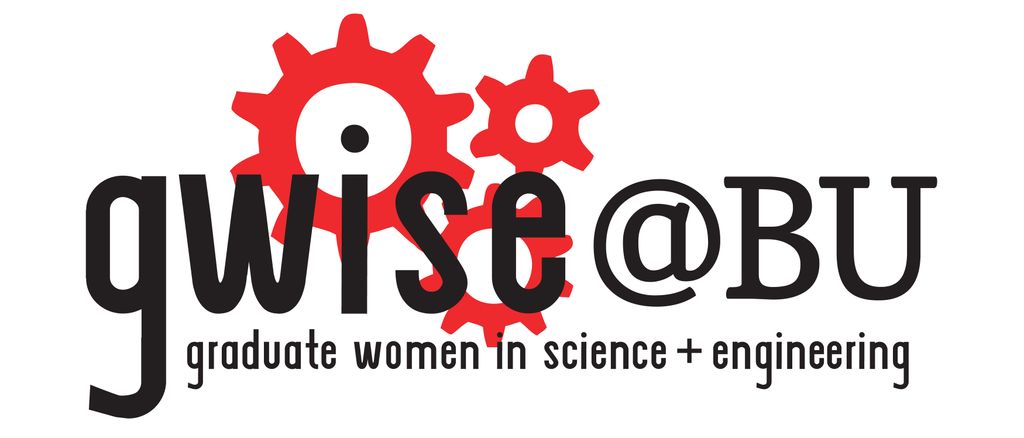 Please join us on Facebook and add us to your Google Calendar! Also, visit our Blog and Flickr accounts!
---
GWISE Events & Opportunities
New England GWiSE Inaugural Retreat
Date: 

Saturday, August 19th, 2017


Time:  12 to ~

7 pm

. 
Registration is 
12-1 pm
, Opening Keynote starts at 
1 pm
, Event goes until ~
7 pm
Location: BU College of Graduate Arts and Sciences and BU Beach
Hi GWISE members!
GWISE would like to introduce a new group that we, as a group, have chosen to join and are helping spear head. It's called the New England Graduate Women in Science and Engineering ("N-E-G-WiSE") and is a new alliance between groups of graduate women in STEM from universities in Boston and across New England. So far this network includes groups from BU, Boston College, Brandeis, Harvard, Brown, Northeastern, MIT, Tufts, and Dartmouth. Our first event, the NE GWiSE Inaugural Retreat, will be held this summer! Details can be found below or at the NE GWiSE Website. At the retreat we hope to establish NE GWiSE as an organization that can effectively address the issues we all face and create change within our community.


We will start off the day being inspired by our opening keynote speaker, Nina Dudnik. Next, all partner GWISE groups will give introductions and there will be breakout sessions to discuss how NE GWiSE will function. Finally, the day will end with a scavenger hunt and BBQ social! This will be a great opportunity to meet graduate women from different departments and universities, share best practices and recurring issues, and foster collaborations and friendships across the region. Please join us!
Registration closes August 16th at 5pm so Sign Up Now!
Coffee and snacks will be served throughout the event. Dress is casual