WELCOME TO GWISE!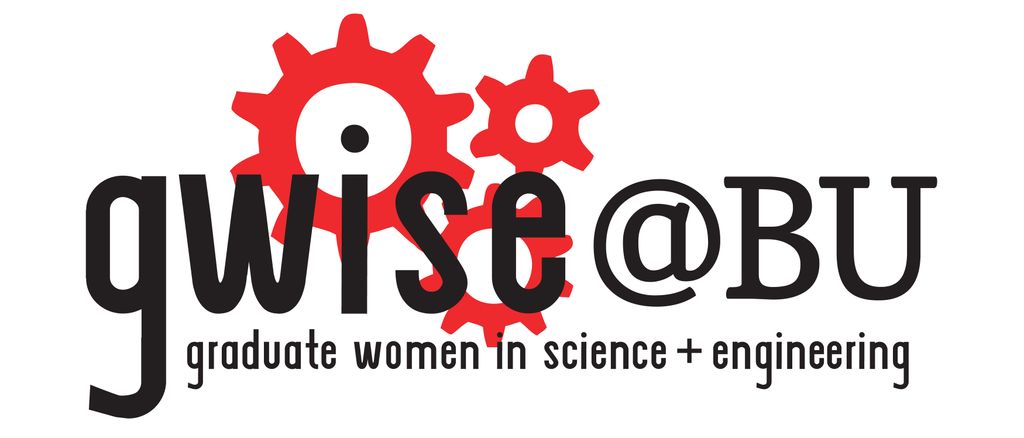 Please join us on Facebook and add us to your Google Calendar! Also, visit our Blog and Flickr accounts!
---
GWISE Events & Opportunities
GWISE October Book Club – Sapiens: A Brief History of Humankind
Date and Time: Wednesday, October 12th, 12:00pm-1:00pm
Location: ERB 705 (44 Cummington Mall)
One hundred thousand years ago, at least six different species of humans inhabited Earth. Yet today there is only one—homo sapiens. What happened to the others? And what may happen to us?
Most books about the history of humanity pursue either a historical or a biological approach, but Dr. Yuval Noah Harari breaks the mold with this highly original book that begins about 70,000 years ago with the appearance of modern cognition. From examining the role evolving humans have played in the global ecosystem to charting the rise of empires, Sapiens integrates history and science to reconsider accepted narratives, connect past developments with contemporary concerns, and examine specific events within the context of larger ideas.
GWISE has several hard copies of the book to loan and Kindle ebook as well as Audible on request. Please contact Yaqing at ysu11@bu.edu to borrow one (and state which version you prefer). RSVP
GWISE Corn Maze Social
Date and Time: Saturday, October 22nd, from 10:00am- 3:00pm (11:00am – 2:00pm at the farm)
Location: Davis Mega Maze (145 Redstone Hill Sterling, MA 01564)
Depart from Boston University – Marsh Chapel (735 Commonwealth Avenue)
Check in and bus boarding at 9:45am
Join GWISE for a fun trip to the Davis Mega Maze, one of the top rated corn mazes in New England!  GWISE will provide transportation to and from the event and you are responsible for your admission ticket. Please use the link below to reserve your spot on the bus and to purchase your ticket at the group discount rate. You can also add a zip line ticket for $5 per person and there will be pumpkins for purchase at the farm.
This event is open to GWISE and WISEguys members. Please note that if the event gets full, you will be added to a waitlist. If you purchase a ticket but can no longer attend, let us know so that we can put you in touch with someone on the waiting list to transfer your ticket.
 
If you would like to arrange transport for yourself (and guests) to meet us at Davis Mega Maze, you will still be able to join for the discounted admission rate. Email Joanna (jgchiu@bu.edu) or Natalie (nvaisman@bu.edu) for info or if you have any questions. We hope to see you there! RSVP
GWISE Spooktacular Night of Horrors (Halloween Social)
Date and Time: Friday, October 28 from 5:00-7:00pm

Location: 24 Cummington Mall, LSEB 103
Jeepers creepers! The leaves are turning and the air is chilling,
sure signs that the GWISE Halloween Social is approaching. What better way to kick off your haunted weekend, than with a frighteningly great time with your favorite ghouls. Sink your fangs into delicious fall treats and quell your thirst with, cider, beer and wine. We will have classic games like bobbing for apples, mummy wrapping, Frankenstein bowling, and a best dressed pumpkin contest. Make sure to come in costume as we will have a costume contest with prizes. Join us for a raven good time! It would be a grave mistake to miss this party!
While we are enjoying our spooky fun, we will also be collecting donations for the Greater Boston Food Bank. We appreciate any money you can give to help others in need during this holiday season. RSVP
GWISE Annual Fall Luncheon Featuring Dr. Nina Dudnik
Date and Time: Tuesday, November 1st, 12:00-1:30pm

Location: Photonics Colloquium Room (Rm. 906)
Please join us for GWISE's Annual Fall Luncheon, featuring Dr. Nina Dudnik, an accomplished biotechnology executive and entrepreneur.  She is the founder and chief executive officer of Seeding Labs, which helps talented scientists in developing countries conduct life-changing research. She began the effort to build Seeding Labs as a graduate student in molecular biology at Harvard University. Dr. Dudnik was a finalist in the 2006 MIT $100K Entrepreneurship Competition and was awarded an Echoing Green fellowship in 2007 to formally launch and expand Seeding Labs. In 2015, Dr. Dudnik was named one of the world's 100 most influential people in biotechnology by Scientific American Worldview magazine. She received the 2014 John F. Kennedy New Frontier Award, was a 2010 TEDGlobal Fellow and a 2010 PopTech Social Innovation Fellow, and received the 2010 Massachusetts Nonprofit Network Young Professional award.
We are excited to have her share her experiences as a scientist, executive, and entrepreneur! After the talk, we will adjourn to dessert and discussion. This event will be a great opportunity to network and discuss issues related to women in STEM over a delicious 3-course luncheon. Please RSVP by October 26th if you plan to attend, as space is limited. RSVP
GWISE Yoga
Date and Time: Thursday's from 5:00pm – 6:00pm
Location: 9th Floor West End Lounge (Photonics Center, 8 St. Mary's Street)
 
Come join us for fall semester yoga to get your body moving, de-stress, and take a mid-week break! All levels, ages, and genders are welcome. The class is free and open to all BU associates. Please bring your own mat. Send an email Atcha to be added to the weekly fitness email list. We encourage you to sign up since changes in class time or location are announced through the mailing list.
Join the mail list totachaw@bu.edu