WELCOME TO GWISE!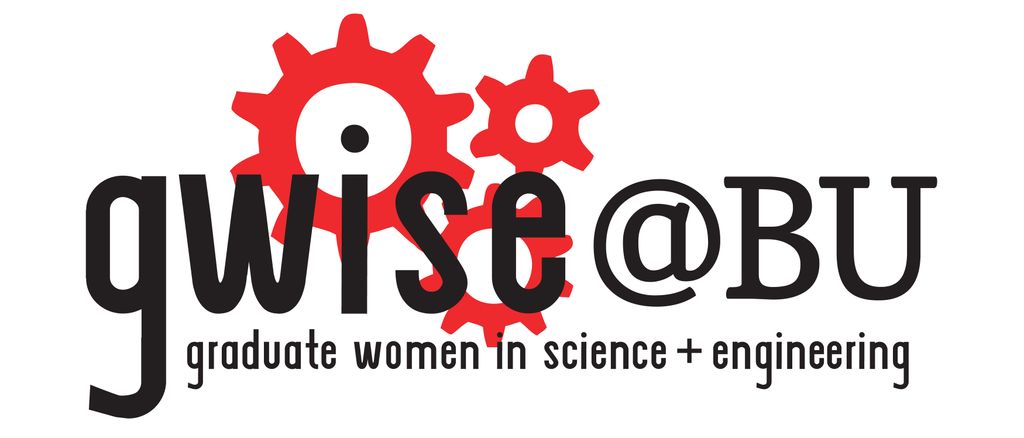 Please join us on Facebook and add us to your Google Calendar! Also, visit our Blog and Flickr accounts!
---
GWISE Events & Opportunities
First Year Welcome Panel and 2018 Kick-off Social
When: Thursday, September 11th,
Panel: 5:00 – 6:00 PM
Social: 6:00 – 7:30 PM
Where: LSEB (Life Science and Engineering Building, 24 Cummington Mall), Room 103
** RSVP here
for the panel, the social, or both!**
New to graduate school? Our panel of seasoned grad students will answer all your questions about research, classes, teaching, work/life balance and generally how to survive the next few years! You'll also get a preview of all the awesome GWISE events we've planned for you this year.
New students and returning students looking to get even more involved with GWISE, you are encouraged to attend!
Join us immediately after the panel for our Semester Kick-Off Social where you can enjoy food and drinks, welcome back your friends, and meet NEW graduate students!
GWISE Fellowship Panel: "How to Find and Win a Fellowship"
Date and Time:
Tuesday, September 18 from 5:30-7:00pm
Location:
LSEB (24 Cummington Mall) Room 103
Are you looking for funding? Unsure of what fellowships are available? Join GWISE for a panel of previous winners of major fellowships and professors who have experience reviewing fellowship applications. Together, they will give you their tips on how to put together a competitive application. We will cover what types of fellowships are available, how to decide which ones you should apply for, and  how to maximize your chances of actually winning one!
---
GWISE March Book Club: Annihilation by Jeff VanderMeer
Date: October 10th, Wednesday
Time: 11:30am -12:30pm
Location: ERB705 (44 Cummington Mall)
"…a subtle, well-engineered wrongness turns up in every character, every deed, every observation until, at last, you find yourself afraid to turn the page." – The Guardian
The Southern Reach Trilogy begins with this Nebula Award-winning novel that "reads as if Verne or Wellsian adventurers exploring a mysterious island had warped through into a Kafkaesque nightmare world" – Kim Stanley Robinson
Area X has been cut off from the rest of the continent for decades. Nature has reclaimed the last vestiges of human civilization. The first expedition returned with reports of a pristine, Edenic landscape; the second expedition ended in mass suicide; the third expedition in a hail of gunfire as its members turned on one another. The members of the eleventh expedition returned as shadows of their former selves, and within weeks, all had died of cancer. In Annihilation, the first volume of Jeff VanderMeer's Southern Reach trilogy, we join the twelfth expedition.
The group is made up of four women: an anthropologist; a surveyor; a psychologist, the de facto leader; and our narrator, a biologist. Their mission is to map the terrain, record all observations of their surroundings and of one another, and, above all, avoid being contaminated by Area X itself.
They arrive expecting the unexpected, and Area X delivers―they discover a massive topographic anomaly and life forms that surpass understanding―but it's the surprises that came across the border with them and the secrets the expedition members are keeping from one another that change everything.
GWISE has a few hard copies as well as digital versions of the book on loan. Please contact Han Xu (
hanxu07@bu.edu
) to borrow and indicate which version you'd prefer (hard copy, Kindle e-book or Audible audiobook). 
---
GWISE/WISE Mentoring
Would you like to spread your wisdom to undergrads?
Do you want to refine your leadership and mentoring skills?
Then GWISE needs you!
The application for the WISE mentoring program is now open.
WISE Mentoring is an effort to connect the undergraduate and graduate WISE communities. GWISE annually hosts a mentoring program to support the academic and professional growth of undergraduate women in STEM fields, and to provide an opportunity for GWISE members to develop as future leaders and mentors. By participating in this program, GWISE mentors will receive valuable mentoring and leadership experience, as well as the opportunity to interact with the BU WISE community through building and fostering a 1-on-1, mentor-mentee relationship. GWISE will provide resources and programming to enrich the mentoring experience. Applications are due September 14th.
Sign-up to become a GWISE Mentorfor an undergraduate WISE student here!
Please email Beth Becker at bethb42@bu.edu with any questions.
---