This page requires JavaScript to function, please enable JavaScript in your browser and refresh the page
We're just getting some things configured, hang on a few more moments...

Wednesday's Parents Program Radio features College CFO, the Center for Career Development,
Meet Jennifer Owens! Jennifer is now a graduate of CAS with a...
By Elizabeth Wong CGS'18 Meet Sabrina Shih! Sabrina is a freshman in CAS...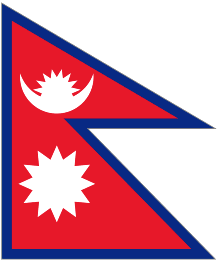 This past weekend's earthquake in Nepal has devastated a region that means...
by Elizabeth Wong, CGS '18 Meet Chelsea Cruz! Chelsea is a junior in Questrom,
Introducing the New Dean of CAS

The new dean of the College and Graduate School of Arts & Sciences is an academic's academic. Ann Cudd jokes that she and her economist husband discuss the insights of economics so often that their three children "speak in terms of opportunity cost and marginal benefit." Cudd, vice provost of the University of Kansas, will […]

A Perfect Pairing of Wine and Film

Forget the fizzy soda and bottled water served up at movie concession stands. Instead, reach for some fine, expert-selected wines at tonight's screening of the 2004 Oscar-winning film Sideways at the Coolidge Corner Theatre. The event, the second in a four-part Wine & Film Series, is cohosted by Wine Enthusiast magazine to coincide with its May 2015 […]