Conversations on the Art of Literary Translation
In Celebration of the Fortieth Anniversary of the Boston University Literary Translation Seminar
Held on September 28th & 29th, 2018
Barristers Hall (BU Law School Building, Room 108)
765 Commonwealth Avenue, Boston, MA 02215
Boston University has a long tradition of literary translation. BU's first lecture series on translation was offered in 1978, at a time before Translation Studies was even a recognized field. Since then, invited speakers from around the world, including many of the most accomplished translators and literary figures of the last half-century, have been guests at the Boston University Literary Translation Seminar. The Seminar has in turn fostered the literary careers of generations of BU students, teaching them the art of translation and bringing them into fruitful contact with established translators, editors, publishers, and writers worldwide.
Translation Now celebrated the fortieth anniversary of the Seminar by bringing to Boston some of the most distinguished translators and scholars in the field today.  The conference began with a keynote address by Rosanna Warren, who gave the Seminar its current shape and taught it until 2012. Professor Warren's keynote was followed by a series of moderated conversations on key issues in literary translation.
Participants also made available a set of relevant readings for those wishing to know more about their work and about the issues we discussed at the conference. Please contact Anna Elliott (aelliott@bu.edu) for the password to access these readings on this website.
Thank you to all of our speakers and attendees!
Click here to view videos from the event.
Friday, Sept 28
8:30-9:00am:           Continental Breakfast
9:00-9:15am:            Introduction
9:15-10:15am:           Keynote:  Rosanna Warren
10:30-12:00pm:       Making the Case for Translation: Why Translation Matters Now
Daniel Hahn, Esther Allen, Susan Bassnett, Moderator: Katrina Dodson
12:00-1:00pm:          Lunch Break
1:00-2:30pm:            Translation and the Literary
Tim Parks, Daniel Mendelsohn, Moderator: Christopher Ricks
2:45-4:15pm:             Translating Poetry: How Can it be Done?
Daniel Aguirre-Oteiza, Sawako Nakayasu, Christopher Childers,  Moderator: Karl Kirchwey
4:15-4:45pm:             Coffee Break
4:45-6:15pm:             Translation and World Literature
Tim Parks, Susan Bassnett, David Boyd, Moderator: Janet Poole
6:15-8:00pm:            Wine Reception
Saturday, Sept 29
8:30-9:00am:            Continental Breakfast
9:00-10:30am:          The Translator's Identity
Katrina Dodson, Ghirmai Negash, Ellen Elias-Bursać, Moderator: Esther Allen
10:45-12:15pm:          Translation as Creative Act
Sawako Nakayasu, Daniel Mendelsohn, Moderator: Daniel Hahn
12:15-1:30pm:            Lunch Break
1:30-3:00pm:             The Politics of Translation
Janet Poole, Ghirmai Negash, Alexander Elinson,  Moderator: Ellen Elias-Bursać
3:00-3:30pm:            Coffee Break
3:30-5:00pm:            Boston University Translation Seminar Alumni Panel
Meg Tyler, Victoria Livingstone, Aviya Kushner, Max Ubelaker Andrade, Aaron Kerner, Ani Gjika, Moderator: Rosanna Warren
6:30-9:00pm:           Dinner for Participants at Hotel Commonwealth
Keynote Speaker:
Rosanna Warren
Poet, essayist, translator, and co-founder (with Rodolfo Cardona) of the BU Translation Seminar, which she taught from 1981 to 2012. She edited a book titled The Art of Translation: Voices from the Field (1989) featuring essays by BU Translation Seminar speakers. The recipient of numerous awards, including a Guggenheim Fellowship and awards from the American Academy of Arts and Letters and the Academy of American Poets, Warren is the Hanna Holborn Gray Distinguished Service Professor in the Committee on Social Thought at the University of Chicago. Warren has published five poetry collections along with a book of criticism titled Fables of the Self: Studies in Lyric Poetry (2008).  As the founder of the BU Translation Seminar, she will give the keynote address at the conference.
Conference Speakers:
Esther Allen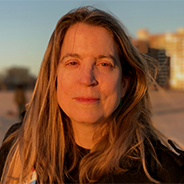 Esther Allen has translated works by José Martí, Alma Guillermoprieto, Jorge Luis Borges, and many others. A two-time recipient of the National Endowment for the Arts Translation Fellowship, Allen co-founded the PEN World Voices Festival in 2005, and guided the work of the PEN/Heim translation fund during its first decade. With Susan Bernofsky, she co-edited the 2013 anthology In Translation: Translators on their Work and What It Means.  Her translation of Zama, by Antonio Di Benedetto, won the 2017 National Translation Award, and she is a 2018 Guggenheim fellow. She is currently a professor at Baruch College, City University of New York, and in the Ph.D. Programs in French and in Latin American, Iberian and Latino Cultures at the CUNY Graduate Center.
Daniel Aguirre Oteiza
Daniel Aguirre Oteiza is a scholar of Spanish and Latin American literature and a translator of English poetry and prose into Spanish. He has translated A.R. Ammons, John Ashbery, Samuel Beckett. Shel Silverstein, Wallace Stevens and W. B. Yeats among others.  His expertise in both English language and Spanish literature enables him to look at translation from two opposite perspectives: translating from and into English. He is Associate Professor at the Department of Romance Languages and literatures at Harvard University.
Susan Bassnett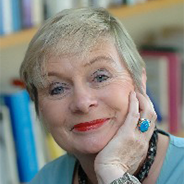 Susan Bassnett was educated in several European countries, acquiring various languages in childhood. She established a Centre for the study of Comparative Literature and Translation at the University of Warwick, where she is now Professor Emerita. She is also Professor of Comparative Literature at the University of Glasgow. She lectures and runs workshops around the world on aspects of translations, comparative and world literatures. She is an elected Fellow of the Institute of Linguists, elected Fellow of the Royal Society of Literature, elected Fellow of the Academia Europaea, and is President of the British Comparative Literature Association. In recent years she has acted as judge of a number of major literary prizes including the Times/Stephen Spender Poetry in Translation Prize, the Independent Foreign Fiction Prize and the IMPAC Dublin prize. She is currently chairing the judging panel for the 1918 Women Writers in Translation Prize. She is also known for her journalism, translations and poetry. Her latest edited volume, on Translation and World Literature, is forthcoming from Routledge in Fall 2018.
David Boyd
Scholar and translator of modern and contemporary Japanese Literature, David Boyd's translations of Hiroko Oyamada, Toh EnJoe, Gen'ichiro Takahashi, Hyakken Uchida, Motojiro Kajii, and other writers have appeared in Monkey Business, Granta, and Words Without Borders, among other publications. Boyd is also co-editor of Inventory, a translation journal from Princeton University. He is the winner of the 2017/2018 Japan-U.S. Friendship Commission (JUSFC) Prize for the Translation of Japanese Literature for his translation of Hideo Furukawa's Slow Boat (Pushkin Press, 2017). As of this fall he will be Assistant Professor of Japanese at the University of North Carolina at Charlotte.
Christopher Childers
Christopher Childers lives in Baltimore, MD. He is at work on a volume of verse translations for Penguin Classics entitled Greek and Latin Lyric Poetry from Archilochus to Martial. His poems, essays, and translations have appeared in The Yale Review, The Kenyon Review, Smartish Pace, The Dark Horse, Barrow Street, Agni, Parnassus, The New Criterion, and Literary Matters, among others. He is original poetry editor for Classical Outlook. In 2018 he received an NEA translation fellowship for his work in classical lyric poetry.
Katrina Dodson
Katrina Dodson is the translator of The Complete Stories, by Clarice Lispector, winner of the 2016 PEN Translation Prize, among other awards. She is currently adapting her Lispector translation journal into a book and translating the 1928 Brazilian modernist classic, Macunaíma, the Hero With No Character, by Mário de Andrade. Dodson has also translated short works by various contemporary Brazilian authors and edited a new translation of Ana Cristina Cesar's poetry collection At Your Feet by Brenda Hillman with Helen Hillman and Sebastião Edson Macedo. Her writing has appeared in The Believer, Guernica, and McSweeney's. Dodson holds a PhD in Comparative Literature from the University of California, Berkeley.
Ellen Elias-Bursac
Ellen Elias-Bursać translates fiction and non-fiction from Bosnian, Croatian, and Serbian. Her translation of David Albahari's novel Götz and Meyer was given the 2006 ALTA National Translation Award. Her book Translating Evidence and Interpreting Testimony at a War Crimes Tribunal: Working in a Tug-of-War was given the Mary Zirin Prize in 2015. She is the vice-president of ALTA.
Alexander Elinson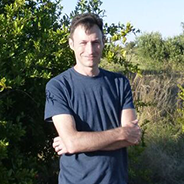 Alexander Elinson is a scholar and translator from Arabic. Elinson teaches Arabic Language and Literature at Hunter College/CUNY. His research interests cut across the Middle East and North Africa, and include Arabic and Hebrew literature from the pre-Islamic to the modern period. His current research is on language change and the use of Moroccan Arabic (Darija) in writing. Among his translations are Youssef Fadel's A Beautiful White Cat Walks with Me published by Hoopoe Books who will also publish his translation of Fadel's subsequent novel, Farah. Other translations include works by Allal Bourqia in Marrakech Noir published by Akashic Books, and Yassin Adnan's novel Hot Maroc.
Daniel Hahn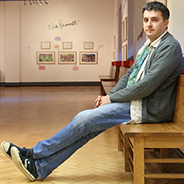 British writer, editor, and translator from Spanish, as well as the author of a number of works of non-fiction. Hahn has translated works by José Luís Peixoto, Philippe Claudel, María Dueñas, José Saramago, Eduardo Halfon, Gonçalo M. Tavares, José Eduardo Agualusa, and others, and is a former chair of the Translators Association and the Society of Authors, as well as national programme director of the British Centre for Literary Translation. In 2017, Hahn donated half his winnings from the International Dublin Literary Award to help establish a new prize for debut literary translation – the TA First Translation Prize.
Karl Kirchwey
Among Karl Kirchwey's seven books of poems are A Wandering Island (1990; Norma Farber First Book Award); The Engrafted Word (1998; a New York Times Notable Book), The Happiness of This World (2007) and, most recently, Stumbling Blocks: Roman Poems (2017). His translation of French poet Paul Verlaine's first book was Poems Under Saturn (2011), and he has edited the Everyman's Library Pocket Poets volume Poems of Rome (2018). His verse play Airdales & Cipher, based on the Alcestis of Euripides, received the inaugural Paris Review Prize for Poetic Drama. He is currently working on a volume of selected translations by Italian poet Giovanni Giudici (1924-2011). Recipient of the Rome Prize in Literature, the Cato Prize, and of grants from the NEA and the Ingram Merrill and Guggenheim Foundations, Kirchwey is Associate Dean of Faculty for the Humanities in the College of Arts and Sciences at Boston University, where he is Professor of English and Creative Writing. He teaches undergraduate and graduate poetry workshops, and has taught BU's Translation Seminar.

Daniel Mendelsohn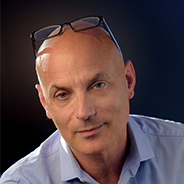 Daniel Mendelsohn writes frequently for the New Yorker and New York Review of Books. His books include a translation, with commentary, of the complete poems of Constantine Cavafy; two memoirs, The Lost: A Search for Six of Six Million (2006) and The Elusive Embrace: Desire and the Riddle of Identity (1999); and two collections of essays and criticism. His most recent work of narrative nonfiction, An Odyssey: A Father, a Son, and an Epic (2017), was named a Best Book of the Year by NPR, Library Journal, Kirkus, and Newsday. Currently at work on a new translation of Homer's Odyssey for the University of Chicago Press, he teaches literature at Bard College.
Sawako Nakayasu
Poet and translator from Japanese, Nakayasu is the author of several poetry collections, most recently The Ants (Les Figues Press, 2014), Texture Notes (Letter Machine, 2010), and Hurry Home Honey (Burning Deck, 2009). Nakayasu is also a translator of Japanese poetry. She has received fellowships from the National Endowment for the Arts and the PEN American Center. She is currently Assistant Professor of Literary Arts at Brown University.
Ghirmai Negash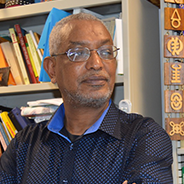 Founder and former chair of the Department of Eritrean Languages and Literatures at the University of Asmara (2001-2005) and currently Professor of English & African LIterature at Ohio University. He has served as convener of the international conference of the African Literature Association; President of PEN Eritrea, and Editor of the Modern African Writing series, Ohio University Press. His research interests include African literatures from the Horn of Africa and South Africa.  He is the author of A History of Tigrinya Literature in Eritrea and the translator the Eritrean novelist Gebreyesus Hailu's 1927 novel The Conscript and the North American editor of South African writer Phaswane Mpe's novel Welcome to Our Hillbrow. Between January to June 2019, he will work as a STIAS Fellow (Stellenbosch Institute for Advanced Studies, South Africa) and complete the translation of an early 20th century Ethiopian novel from Amharic into English.
Tim Parks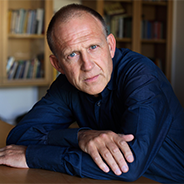 British novelist, essayist and a translator of Italian literature, Tim Parks is the author of eighteen novels and many translations from Italian of Alberto Moravia, Italo Calvino, Antonio Tabucchi, Niccolò Machiavelli, and Giacomo Leopardi, among others. His non-fiction work, Translating Style, has been described as "canonical in the field of translation studies." His many articles in the New York Review of Books and the London Review of Books, many focused on translation and the internationalization of literature, are collected in Where I'm Reading From, the Changing World of Books, and Life & Work, Writers, Readers and the Conversations Between Them. Parks is Professor of Literature at IULM University in Milan where he teaches translation in a post-grad course.
Janet Poole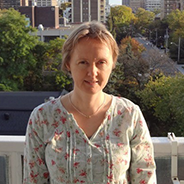 Janet Poole is author of When the Future Disappears: The Modernist Imagination in Colonial Korea (Columbia University Press) and translator of the modernist Yi T'aejun.  She has recently published a selection of Yi's short stories written during the Pacific War and the early years of the Democratic People's Republic (Dust and Other Stories, Columbia University Press, 2018). She teaches Korean literature and literary translation at the University of Toronto.

Christopher Ricks
Christopher Ricks is the William M. and Sara B. Warren Professor of the Humanities at Boston University, having formerly been professor of English at Bristol and at Cambridge, and Professor of Poetry at Oxford, 2004-2009. Some attention to translation has figured in his work on Samuel Beckett (Beckett's Dying Words, and editions of As the story was told and of The Expelled / The Calmative / The End / First Love), and on T.S.Eliot (T. S. Eliot and Prejudice; Decisions and Revisions in T. S. Eliot; and The Poems of T.S.Eliot, edited with Jim McCue, 2 vols., 2015).
Translation Seminar Alumni:
Ani Gjika
Ani Gjika is an Albanian-born poet, literary translator, and author of Bread on Running Waters (2013). Her translation from the Albanian of Negative Space by Luljeta Lleshanaku published in 2018 by New Directions in the US and Bloodaxe Books in the UK was Poetry Book Society's Recommended Translation. Gjika has also translated Kosovar poet Xhevdet Bajraj's play, Slaying the Mosquito (Laertes, 2017). She is the recipient of awards from the National Endowment for the Arts, English PEN, and the Robert Pinsky Global Fellowship. A graduate of BU's MFA program, Gjika teaches at Massachusetts International Academy, Framingham State University, and Grub Street.
Aaron Kerner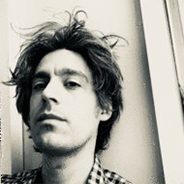 Aaron Kerner completed an MFA in poetry at Emerson College, and lives in Boston. He attended the Translation Seminar in 2011, where he was awarded the Shmuel Traum Prize for German translation. After graduate school he worked as an editor for Dalkey Archive Press; then as a freelance editor and reader for Verso Books, Archipelago Press, Melville House, and Farrar, Straus and Giroux. Most recently, he served as Editorial Director for Black Sparrow Books, and David R. Godine, Publisher. He translates from French, German, Italian and Spanish; his book-length translations include Almost Everything Very Fast by Christopher Kloeble (Graywolf Press); The Book: An Homage by Burkhard Spinnen (David R. Godine, Publisher); The Last Libertines by Benedetta Craveri, and The Rest is Silence by Augusto Monterroso (both forthcoming from NYRB).
Aviya Kushner
Aviya Kushner is the author of The Grammar of God: A Journey into the Words and Worlds of the Bible (Spiegel & Grau). She is The Forward's language columnist, and her essays have appeared in The Wall Street Journal, The Wilson Quarterly, Longreads, and A Public Space. She received a Howard Foundation Fellowship for her next book, Nomad, as well as a grant from the Institute for the Translation of Hebrew Literature for her work translating the Israeli poet Yudit Shahar. She is an associate professor at Columbia College Chicago, and a translation mentor for The National Yiddish Book Center.
Victoria Livingstone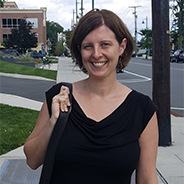 Victoria Livingstone is a visiting assistant professor of Spanish at Moravian College and an assistant editor at Asymptote. She holds a PhD in Hispanic Literature from B.U. and began her first book translation, Pablo García's Song from the Underworld (2014), while a student in the Translation Seminar. You can find more information about her writing and translation projects at https://victorialivingstone.net/
Meg Tyler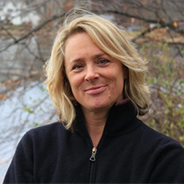 Meg Tyler was the 2016 Fulbright Professor of Anglophone Irish Writing at Queen's University in Belfast. She teaches Humanities at Boston University where she also directs a poetry series and chairs the Institute for the Study of Irish Culture. Her book on Seamus Heaney, A Singing Contest, was published by Routledge in their series, Major Literary Authors. Her poetry chapbook, Poor Earth, came out from Finishing Line Press in 2014. Her poems and prose have appeared in Agni, Literary Imagination, Kenyon Review, Harvard Review, Irish Review and other journals. A chapter on Heaney's last two volumes recently appeared in "The Soul Exceeds Its Circumstances": The Later Poetry of Seamus Heaney, edited by Eugene O'Brien (Notre Dame University Press, 2016).
Max Ubelaker Andrade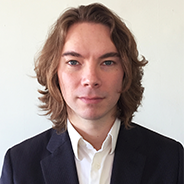 Max Ubelaker Andrade is a Lecturer in Latin American Studies at the University of Massachusetts Lowell. His writing and research, often working with the relationships between literary texts and visual cultures, has appeared in Cervantes, Variaciones Borges, AGNI, and Argentina's La Nación. In 2017, Waterloo Press published Disappearance without absence, his translation of Néstor Ponce's Desapariencia no engaña (2010). His book Borges Beyond the Visible will be published by Penn State University Press in 2019.
Conference sponsored by:
Boston University Center for the Humanities, The College of Arts & Sciences Dean's Office, Office of the Vice President & Associate Provost for Research, Office of the Associate Dean for the Humanities Faculty, Boston University Poetry Reading Series, Boston University Philhellenes, The Graduate School of Arts & Sciences, The Creative Writing Program, Kilachand Honors College, The Department of Classical Studies, The Department of English, The Department of Romance Studies, The Department of World Languages & Literatures, Voces Hispanicas, The African Studies Center, The Boston University Center for the Study of Asia, The Center for the Study of Europe, The Editorial Institute, The Latin American Studies Program, The Creative Writing Program, The Writing Program, AGNI, The NEH Distinguished Professorship in the Humanities