Mira Angrist
Senior Lecturer in Hebrew, Coordinator of Hebrew Language Program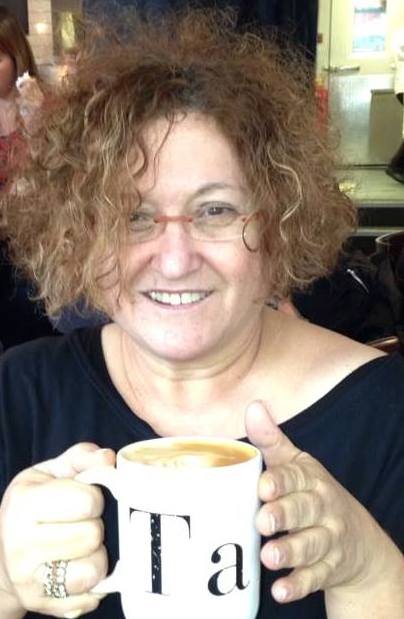 Title

Senior Lecturer in Hebrew,
Coordinator of Hebrew Language Program

Office

STH 605

Email

mangrist@bu.edu

Education

BA, Hebrew University (Israel)

MA, Rutgers University (N.J, USA)
Post Graduate Studies, Melton Center for Jewish Education, Hebrew University (Israel)
Spring 2021 Office Hours: On Leave Spring 2021

Mira Angrist has been a lecturer of Hebrew at Boston University since 2008 and head of the Hebrew program since 2012.  She is also the department coordinator for full and part-time faculty and affiliated faculty at the Eli Wiesel Center for Jewish Studies.
Ms. Angrist has taught all proficiency levels as well as revised and created new courses for advanced students, such as, LH330 "Israeli Popular Music"; LH340 "Israeli Society through Israeli Media"; and LH312 "Food Culture in Israel". In all her classes, Ms. Angrist integrates authentic Israeli and Jewish cultural material, and uses advanced technologies to stimulate classroom learning and help students achieve a high level of proficiency.  In her  "Food Culture" course, Ms. Angrist integrates Community Based/ Service Learning, in which students research Israeli culinary businesses in Boston and meet local business owners and chefs.
Ms. Angrist's professional expertise includes: blended classroom techniques, integration of technology with language pedagogy, spiral curriculum development, and teacher mentoring.  She is an active member of the National Association of Professors of Hebrew (NAPH) and serves on its pedagogical committee.
On June 2019 Ms. Angrist hosted at BU the NAPH international conference for three days of workshops and lectures with 200 participants from all over the world.
Ms. Angrist is an ACTFL OPI (Oral Proficiency Interview) tester and a trained instructor in TCI (Teaching with Comprehensible Input).
In addition to her work at Boston University, Ms. Angrist is a Lead Advisor at Hebrew at the Center, a national non-profit organization. In this role, she advises schools on how to make Hebrew curricula meet proficiency standards, she provides face-to-face and online webinars, and mentors Hebrew teachers.
Ms. Angrist is a frequent presenter at national and international conferences and has published articles on Hebrew education. Her recent article titled "Social Reading in L2" was published in the Hebrew Higher Education Journal.
Ms. Angrist, a native born Israeli, is also a mosaics artist and an extensive traveler.