Margaret Litvin
Associate Professor of Arabic & Comparative Literature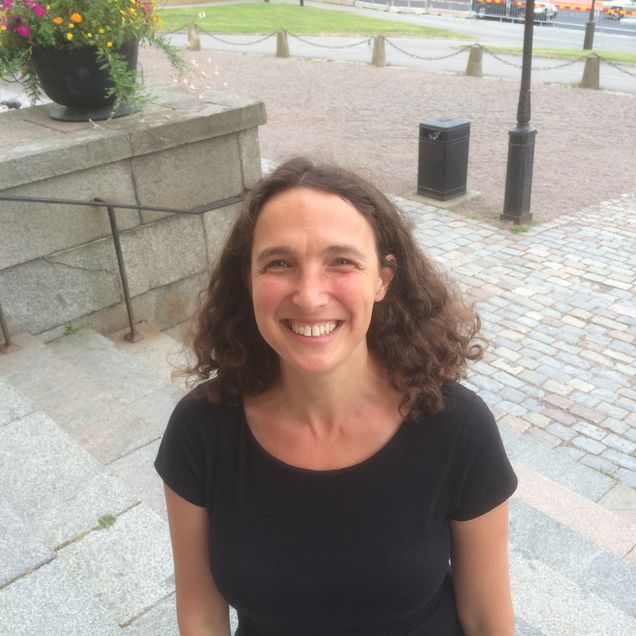 Title

Associate Professor of Arabic & Comparative Literature

Office

STH 634

Email

mlitvin@bu.edu

Education

BA, Yale University
MA, University of Chicago
PhD, University of Chicago
Margaret Litvin is a historian of modern Arabic (primarily Egyptian) literature and theatre. Her first book, Hamlet's Arab Journey: Shakespeare's Prince and Nasser's Ghost (Princeton, 2011), examined the many reworkings of Shakespeare's Hamlet in the theatre and political rhetoric of postcolonial Egypt, Syria, and Iraq. Published just as the "Arab Spring" uprisings faded into disillusionment, the book shows how Arab intellectuals since the 1960s have seen themselves in Hamlet: their times "out of joint," their political hopes frustrated by a corrupt older generation. A companion anthology of translations, Four Arab Hamlet Plays, is in press with the Martin E. Segal Theatre Center at CUNY. More recently she has focused on reconstructing the tangled legacies of Arab writers' experiences in Russia and the Soviet Union. Her articles, reviews, and artist interviews have appeared in Journal of Arabic Literature, Critical Survey, PAJ: A Journal of Performing Arts, Theatre Research International, PMLA, several Shakespeare journals, and the online venues Marginalia Review of Books, Words Without Borders, and n+1. She is now translating Sonallah Ibrahim's 2011 novel al-Jalid (Ice).
At Boston University, Litvin teaches Arabic literature (in Arabic and in translation) as well as seminars on literary translation, "Global Shakespeares," Arab-Russian literary encounters, and "1001 Nights in the World Literary Imagination." She is founding director of the Middle East & North Africa Studies Program in the Frederick S. Pardee School of Global Studies. Born in Moscow, she holds a PhD in Social Thought from the University of Chicago and a BA in Humanities from Yale, and has spent three semesters at the Center for Arabic Study Abroad in Cairo (2001-2, 2011). Her research has been awarded an Andrew W. Mellon Postdoctoral Fellowship (Yale University), a Peter Paul Career Development Professorship (BU), an ACLS Frederick Burkhardt Fellowship (2015-6), and an Alexander von Humboldt Fellowship (2016-8).
Read an interview with Professor Litvin, "Teaching with Arabic Literature in Translation: The Bilingual Course, Backwards" a discussion about CAS LY 350.
Read Professor Litvin's essay about teaching Literary Translation at Boston University
Read an interview with Professor Litvin on the blog for Transregional Research, Berlin. "I want to see more rising scholars with large and diverse language sets and really transnational interests – 5in10 with Margaret Litvin"
Watch Professor Litvin's lecture "Shall We Be or Not Be: Shakespeare's Hamlet and the Anxieties of Arab Nationalism."
Watch Professor Litvin's lecture "I Am Hamlet" presented at Cairo University