Making Learning Visible in Ankara, Turkiye
A blog post by Stephanie Cox Suárez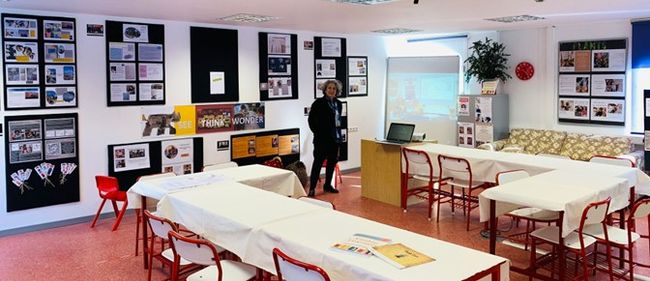 I recently returned from Ankara, Turkiye, where I was a Fulbright Specialist for six weeks. As you can imagine, there is great sadness in the country following the devastating earthquake on February 6. Although there were no physical effects in Ankara, the country is reeling with emotions and sadness for friends and family who were lost and with so many people trying to relocate to other cities, such as Istanbul and Ankara.
The project that brought me to Ankara was to create a Documentation Studio at the Bilkent International and Laboratory School (BLIS) in Ankara. My BLIS hosts were Alona Yildirim and Dilek Duman, talented and inspiring early childhood educators who embrace the Reggio Emilia approach (here is their informative Instagram). I first met Dilek in 2018, when she was teaching at a nursery school in Lexington, Massachusetts, and visited the Wonder of Learning exhibit on display at BU Wheelock. Since that time, we have talked about starting a Documentation Studio at BLIS that would be similar to the one I founded at BU Wheelock in 2008 (which is now at Bunker Hill Community College).
BLIS, which is based at Bilkent University, offers an International Baccalaureate (IB), Primary Years Program (PYP), Middle School Program (MYP) education to over 1,000 students from preschool through high school. Teachers are provided an optimal teaching environment, with time for curriculum planning and collaboration. As a Fulbright Specialist, I provided introductory workshops by grade level with a focus on the purpose and tools to document learning. I then led inquiry groups for teachers to evaluate their students' work and to help them create documentation panels.
Like the original, the new Documentation Studio at BLIS is a space to share documentation of learning across all grades and disciplines. Teachers illustrate the process of learning by creating digital or printed panels that can include photos, children's quotes, teachers' questions, and QR codes for videos or webpages. Reflecting on and sharing in this visual way helps teachers discuss how to deepen and extend the learning. The documentation supports students' learning by helping them remember what they did and explore what they would like to study next. It also helps families understand how their child thinks and collaborates to solve problems.
The exhibits arranged now in the Documentation Studio show the first attempts of BLIS teachers to document learning. It is the hope that this new Documentation Studio will serve as a resource to not only the BLIS community but to the Turkish Ministry of Education schools and other private schools and universities interested in making learning visible. It will host gatherings where teachers share documentation, discuss learning, and consider ways to strengthen teaching strategies and practices.
Because of the devastating earthquake, my last two weeks in Turkiye slowed down with the closing of the country's schools. I continued to work with my hosts to set up the Documentation Studio while my colleagues were also busy collecting blankets, clothes, and household goods. Thousands of people who survived the earthquake were in search of housing. Teachers said they were connecting on social media to find apartments to help families re-locate to Ankara. Bilkent University mobilized resources to provide temporary housing and food to survivors. Although BLIS decided to postpone a grand opening of the Documentation Studio, the school's leadership team came together on my last night to see the new space and to discuss ways to collaborate and share the learning of teachers and students in Turkiye.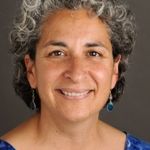 Stephanie Cox Suárez is a clinical associate professor emerita at BU Wheelock. She is the founder of Documentation Studio.