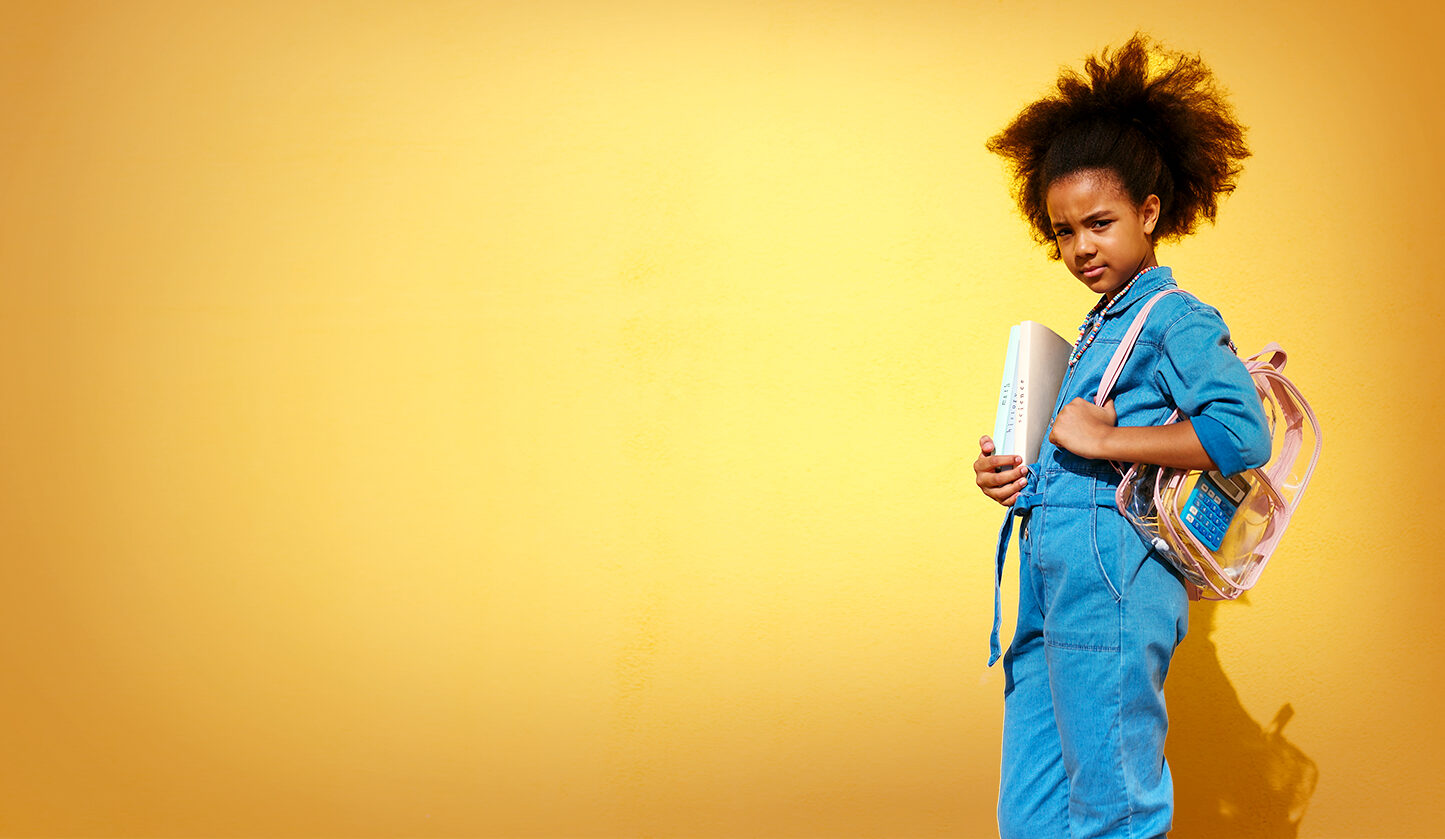 Shaking Up the System
BU Wheelock has influenced systemic changes in education— locally and globally. Here's why the best is still to come. 
When voters in Multnomah County, Oregon, approved a measure in 2020 directing the government to provide a free preschool education to every three-and four-year-old in Greater Portland, officials had their work cut out for them. If the county's Preschool for All program failed to deliver, local children—many from low-income backgrounds whose families rely on its services—would suffer. Perhaps more consequential, failure would be a blow to a growing national movement, amplified during the pandemic, to make childcare more affordable and give more children a better academic start.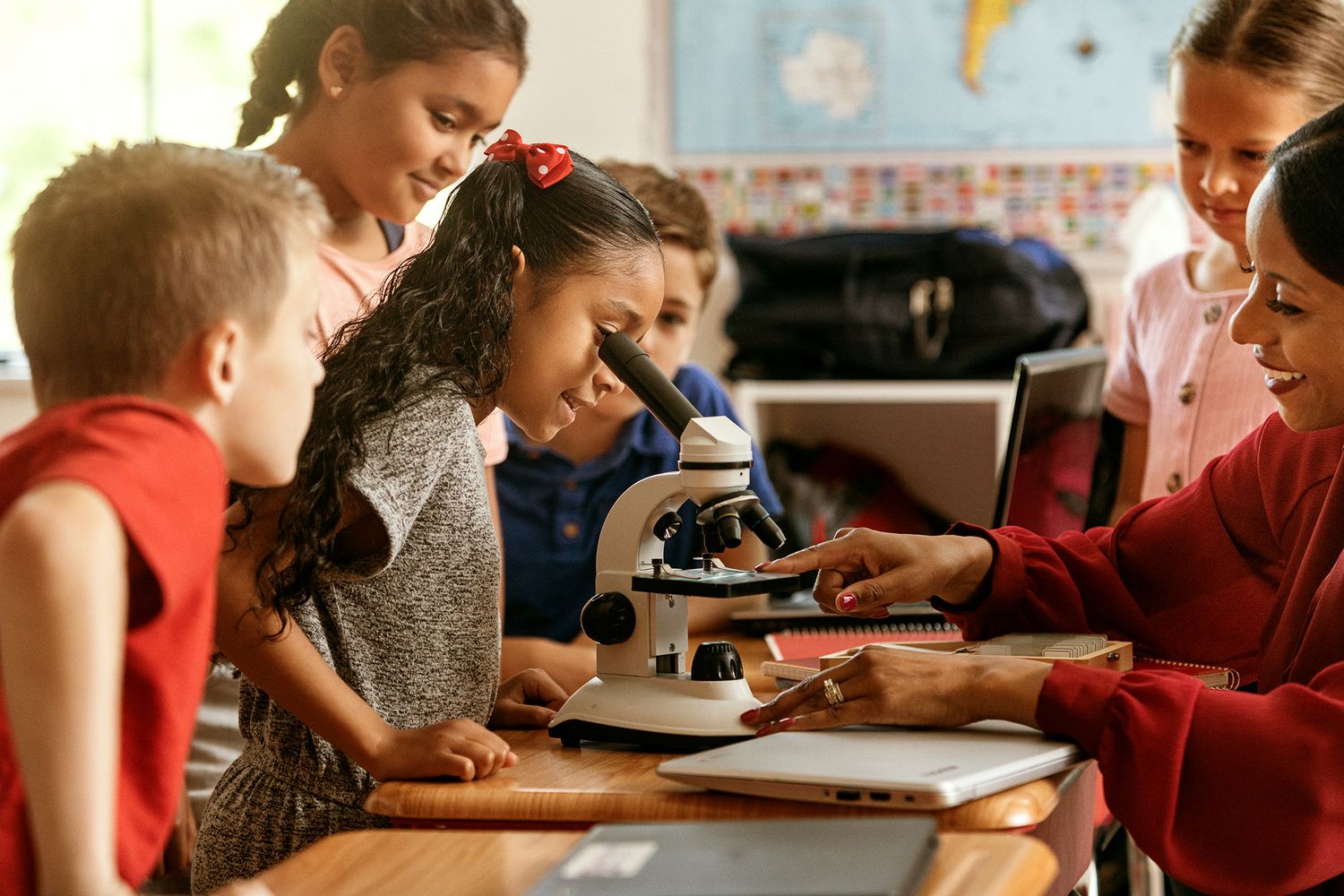 The Oregon program was designed to be implemented over 10 years, with the number of preschool seats (and requisite funding) increasing incrementally. Outside evaluation of the program—is it working for all students, and are families and teachers happy with it?—would be key. County officials had been searching for more than a year for a measurement tool that "meaningfully incorporates racial equity" when they stumbled on the recently developed Validity for the Assessing Classroom Sociocultural Equity Scale (ACSES), codeveloped by BU Wheelock Professor Stephanie Curenton. With the aid of a two-year Kellogg Foundation grant, they tapped BU's Center on the Ecology of Early Development (CEED), which Curenton directs, to provide an external evaluation of the fledgling Preschool for All initiative. Using Curenton's ACSES tool, BU researchers measure the experiences of teachers and families involved in the program and ensure instruction is equitable and culturally appropriate. In its first year, Preschool for All funded more than 700 preschool slots in 47 classrooms around Multnomah County, with 68 percent of students identifying as Black, Indigenous, and people of color, and more than 80 percent who are low-income.
"There are few early learning classroom assessment tools that are valid, reliable, and also center racial equity," says Janice Cole, senior research and evaluation analyst in Multnomah County's Preschool & Early Learning Division. "We wanted to partner with BU/CEED because the ACSES tool that Dr. Curenton developed looks specifically at the experiences of Black and brown children in preschool. Being able to partner with the BU team to use an assessment tool that is culturally relevant and anti-bias fills a critical need in our program, and we feel so lucky that we get to work with them."
Multnomah County is just one place where policymakers are using BU Wheelock's research to transform entire education systems. In the five years since the historic 2018 merger of the former Wheelock College and BU's School of Education, the college has begun the work of transforming systems in Boston and beyond through the appointment of its faculty to positions of influence at the district, state, and federal levels; through transformative, policy-swaying research; and by training educators and counselors as effective practitioners and agents for systemic change wherever they land. It's a commitment woven into the BU Wheelock strategic plan, which was adopted by the college's faculty and staff in January 2021 and summed up in its vision statement.
"Premerger, there was a fledgling group [at both schools] doing policy work, but [that work did not have] much impact. Postmerger, we've really invested in those areas," says BU Wheelock Dean David Chard. "Word is getting out, and people are beginning to understand the method to what might initially have seemed a bit crazy—building all this stuff at once."
TRANSFORMING THE SYSTEMS…
As a classroom teacher and reading specialist in North Carolina and Massachusetts, Meagan Comb ('07) saw systemic dysfunction firsthand. She saw districts struggling to fill crucial vacancies. She lacked high-quality instructional materials as a first-year teacher. She found that some of her students with learning differences weren't receiving the services they needed.
"I can go on and on," Comb says. "The systems I existed in led to a bunch of inequities for my kids. It led to constraints on my impact. It led to eventual burnout as a classroom teacher."
Reshaping broken systems became Comb's top priority, first as director of educator effectiveness at the Massachusetts Department of Elementary and Secondary Education and now at BU Wheelock, where she is assistant dean of executive affairs and directs the Wheelock Educational Policy Center (WEPC).
---


THE SYSTEMS I EXISTED IN LED TO A BUNCH OF INEQUITIES FOR MY KIDS. IT LED TO CONSTRAINTS ON MY IMPACT." 

---
"There's a general consensus now that our systems are not set up to provide equitable outcomes, which I don't think I could have said 20, 25 years ago—at least it wasn't the prevailing narrative when I was trained as a teacher," Comb says. "This is a different starting place for thinking about our work. Faculty and leadership at Wheelock have seen this and reoriented efforts to better prepare people for operating successfully within these contexts, while also making a commitment to studying and influencing the larger ecosystems in which they exist."
Early childhood education is a system ripe for research that disrupts the status quo in the name of equity. Curenton says one of the ways CEED's research is transforming systems is by shaping—and in some cases reshaping—policymakers' and program leaders' perceptions of what ideal early childhood education looks like. As it has been doing in Multnomah County, CEED focuses almost exclusively on research into the practices and systems that shape the lives of young children of color—historically a population that has been left behind in American education, especially during the preschool years.
"We are working on creating measures that can help schools and early childhood programs assess their classroom climate, curricula, and learning materials," Curenton says. "We hope to partner with other entities that will use our knowledge to help drive the professional development the early childhood field needs in order to build its capacity to serve all children—especially those who have been racially marginalized."
…THAT IMPACT LEARNING AND HUMAN DEVELOPMENT
BU's Wheelock Educational Policy Center studies the systems that impact learning and human development and disseminates its research to policymakers "to improve educational opportunities and holistic outcomes for traditionally marginalized students."
In one recent research project, conducted by WEPC on behalf of the Massachusetts Department of Elementary and Secondary Education, researchers Andrew Bacher-Hicks, Sidrah Baloch, Olivia Chi, and Ariel Tichnor-Wagner found that a policy to issue emergency teaching licenses during the COVID-19 pandemic did in fact stave off a teacher shortage in the commonwealth and actually resulted in a more diverse workforce. "Their research is shaping dialogue within the state policy arena and has already begun influencing the state's thinking on how to support more equitable pathways to the teaching profession," Comb says.
BU Wheelock is also recasting aspects of its educator training curriculum to reflect the college's vision to transform systems, Comb says. It isn't enough for its graduates to merely "go and exist in those systems," they should "be change agents within them."
To that end, BU Wheelock began offering a Master of Arts in Leadership, Policy & Advocacy for Early Childhood Well-Being in 2022. Program director Karen Murphy says the degree prepares students to enter policy-related roles almost anywhere, including in school districts, government leadership, or nonprofits. The hope is that would-be educators and administrators see BU Wheelock not only as a place to learn the nuts and bolts of managing a classroom or school, but recognize and transform systemic challenges within them.
IN BOSTON…
Historically, community engagement was central for both the BU School of Education and Wheelock College. But when faculty and staff from each institution sat down together in 2020 to sketch out a strategic vision that would deepen the college's engagement with the Boston Public Schools (BPS), Mary Churchill wasn't sure what would happen. "I feel like we didn't know what we were walking into," says Churchill, who was vice president of academic affairs at Wheelock College prior to the merger. "We knew what [now former] President [Robert Brown] and the board had in mind for the merger, but we didn't know the SED legacy faculty. So, we brought the two groups together; the faculty really are interested in social justice and community engagement and centering work on Boston and BPS."
Leaning into its position as an education college within a research university—in the heart of Boston— BU Wheelock would conduct community-engaged research that benefits and improves its hometown district, Boston Public Schools.
---

"THE 
FACULTY REALLY ARE 
INTERESTED IN 
SOCIAL JUSTICE AND COMMUNITY ENGAGEMENT." 

---
Churchill was named associate dean for strategic initiatives and community engagement at BU Wheelock and was tasked with managing the college's partnership with Boston Public Schools. "My position was to guarantee that we would actually do this," says Churchill, who also represents the college on BPS' Community Equity Roundtable and on the Boston Universal Pre-K advisory board. She works closely with the BPS central office, offering technical assistance and connecting the district with research support from BU.
BU Wheelock's coordinated programs within the Boston schools are often rooted in the challenges of a classroom teacher in a single school. Katherine Frankel, an associate professor of literacy education, worked with English High School teacher Caitlin Murphy to pilot a mentorship program to encourage independent reading among Murphy's ninth graders. John McCarthy, a clinical associate professor, started Get Ready: Life Fitness—in which English High School students receive fitness and life coaching—which he's overseen since 2007. BU Deaf studies researchers created the first English–American Sign Language dual-language curriculum at the Horace Mann School for the Deaf in Allston, where BU's influence has been felt for decades. The list goes on.
The college has set aggressive targets for deepening its partnership with BPS. By 2030, the college wants 100 percent of its students to complete at least one of their field placements in BPS, and half of BPS teachers to be served through professional development at BU Wheelock. It would like to more than double the number of BU-led research projects in the district, and aims for a BU program to touch three in four BPS students.
…AND BEYOND
BU Wheelock's work to transform the systems that impact learning doesn't stop at the Boston city limits, or even the Massachusetts state line. The Institute for Early Childhood Well-Being, which Dina Castro directs, works internationally to understand and mitigate the challenging life circumstances and traumas that make learning and development difficult, and CEED's research is being used by policymakers to improve outcomes for Black children in many places.
BU Wheelock's partnership with the Bahrain Teachers College is strengthening the island nation's capacity to train, online, the next generation of educators.
Whether in the Middle East or Multnomah County or Massachusetts, Chard says, BU Wheelock's mission is identical: improving educational outcomes for children, at every level.
"Schools are not built currently to deliver world-class outcomes," he says. "We simultaneously have to advocate for policy change, we have to continue to do research and publish and disseminate findings about the inequities, and we have to prepare people to go into those inequitable places and serve children and vulnerable people. That's it, in a nutshell."