Natalie Joseph
Clinical Associate Professor, Pediatrics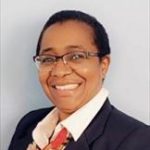 Title

Clinical Associate Professor, Pediatrics

Email

napierre@bu.edu

Education

New York Medical College, MD
New York Medical College, MPH
Wesleyan University, BA
I am a Clinical Associate Professor in Pediatrics at Boston University School of Medicine and an Adolescent Medicine Specialist at Boston Medical Center. I am an expert in the area of adolescent pregnancy and parenting, as well as in primary and secondary cervical cancer prevention.
My career is dedicated to improving health outcomes for our underserved, high-risk, immigrant, low-income, and vulnerable populations, particularly reducing health disparities in:
1) adolescent prenatal care, birth, maternal and child health outcomes, trauma and adverse events; and
2) in cervical cancer.
I am the Director of the Teen and Tot clinic, a comprehensive case management program serving nearly 400 mother (ages 23 and under) and child dyads yearly. I started my program in 2001 and we have had sustained funding by the Boston Public Health Commission since 2005.
I founded the Teen Centering Parenting Initiative at Teen and Tot. Teen Centering Parenting is an innovative, family-centered well-child medical group that has the potential to impact both adolescent mothers and their children across many physical, psychosocial, health and healthcare conditions.
Following the success of Teen an Tot Clinic, I facilitated the founding of the Teen and tot student run clinic for medical students. This program provides adolescent mother and child health at Boston Medical Center, by medical students. Medical students actively engage in patient-centered medical care under my supervision.
I serve on the Pediatric Immigration Health Task Force and the Center for the Urban Child and Healthy Family, as part of my commitment to serving vulnerable populations in the Boston area.
My research focuses on HPV vaccine initiation among low-income and minority women in public healthcare settings. My work has made me a world leader in cancer prevention among minority communities, with 25 publications and eight grants (2 NIH, 5 foundation, 1 industry) on this topic since 2007.