Asian Language Book Collection/Graphic Novel Collection
We would like to announce a new browsable collection at the Theology Library.  From time to time the Library receives donations of books in non-western languages, particularly in Chinese and Korean.  Since we do not have staff with expertise in cataloging in those languages, these books have up to now not been made available to our patrons.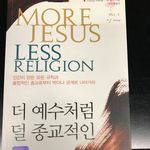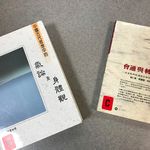 However, we decided to create a browsable collection of these books, which is now located in the stacks at the end of the oversize collection. These books do not have records in our online library catalog and they are not arranged by subject or call number. However, they do circulate and may be checked out by patrons.
We hope that providing access to these books will benefit patrons able to read these languages.  Currently the collection includes books both in Chinese and Korean (marked with C for Chinese; K for Korean.)  A small collection of books in Japanese will soon be added to the collection.
Furthermore, the library has consolidated its collection of Religion and Graphic Novels collection, once divided in multiple locations, so that they can be found in one location, right next to the browsable foreign language collection in the last stack of the oversized books.