About the Red Hat Collaboratory
The Red Hat Collaboratory at Boston University was borne from a partnership between Boston University and Red Hat.  The Collaboratory is housed at the Rafik B. Hariri Institute for Computing and Computational Science & Engineering.  Day to day, the BU Collaboratory teams works closely with the Red Hat Research Team, growing the community of BU and Red Hat collaborators.
The Collaboratory is also a member project of the MOC Alliance, a Hariri Institute-hosted open research cloud initiative is to create an open production cloud that provides domain researchers with predictable low cost resources and facilitator support while enabling academic researchers and developers in the open source community to participate in the kind of close interactions between research, development, and production operations that has resulted in so much innovation in today's public clouds. 
The Collaboratory regularly partners with:
The Collaboratory aims to advance research focused on emerging technologies in a number of areas including operating systems, cloud computing services, machine learning and automation, and big data platforms. It does this through:
Sponsorship of research projects led by collaborative teams from BU and Red Hat
Support of fellowship and internship programs for students
Organization of joint colloquia, seminar series, and roundtables
Engagement with other BU programs and offices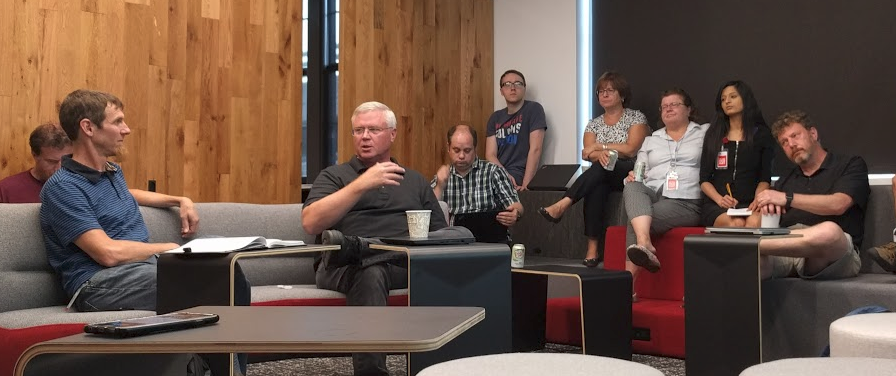 A fundamental goal of the collaboration is to develop techniques and best practices to integrate the rigor of academic research with the power of open-source innovation.
Questions? Feel free to reach out to us via our contact page.