An Inside Look into the ChRIS Project from a Student's Perspective
At first look Parul appears deceivingly shy. However, my first impression couldn't have been farther from the truth. A second-year masters student at Northeastern, Software Engineer Intern at Red Hat, and aspiring comedian — Parul is articulate, authentic, and intelligent.
At Red Hat, Parul is working on a collaborative project between Red Hat, Boston University, Massachusetts Open Cloud, and Boston Children's Hospital to develop ChRIS, an open source standardized platform for medical image processing with the end goal of democratizing image processing and making the results clinically relevant.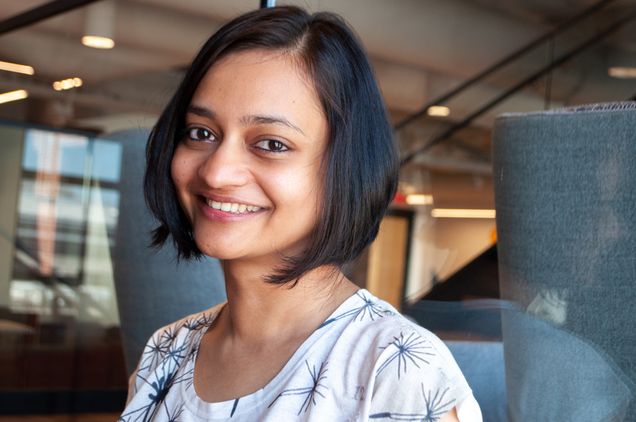 Specifically, Parul is responsible for increasing the scalability and power of the application's back-end utilizing Red Hat technologies like OpenShift and OpenStack.
"My favorite part of the job is the satisfaction I get knowing that my work is going to make an impact for when getting results in minutes or hours can make a huge difference," she said. "I love being able to tell people about what I do."
Before interning at Red Hat, Parul felt intimidated. She was worried that everyone would be a "super geek" and therefore be more knowledgeable than her. After the new hire orientation, these feelings quickly faded away.
"The best thing about Red Hat is that they believe in growing as a community. They don't believe in individual gains, so nobody will put you down to get ahead. Compared to other internships I've heard about, students have had a different experience."
Parul first discovered open source technology in the seventh grade.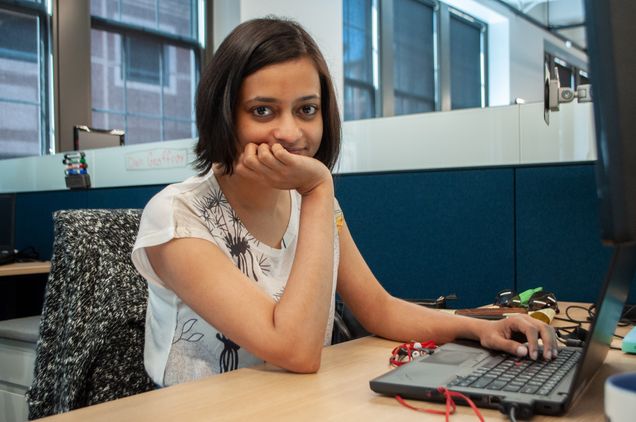 "In India, the labs in our schools all either run MS-DOS or Linux. I hated DOS, so when I learned about Linux and how users didn't have to pay for it — it was groundbreaking for me. All these developers were doing such great work and they didn't even get anything in return, which was amazing to me."
Kind in nature, Parul has always used computer science to better the lives of others. For example, the first program she developed was to help her father keep track of his students' grades
"My dad is a professor at one of the oldest universities in India, which was founded even before India's independence was established. He had to keep track of all the marks for between 2000–5000 students. It was a huge bookkeeping task, so I made a bookkeeping system for him in visual basic."
It was this project that got her interested in computer science and open source.
"I realized that you don't need money to solve problems," she said. "Where I come from there have been some financial issues and computer science is the one thing we can do to fix things that doesn't cost money. This is the whole concept of open source — you can find a solution to a problem without it costing a lot of money. You just need a few motivated individuals to join you to get the job done."
For interns looking to get a job at Red Hat, she suggests reviewing core concepts and having a strong foundation.
"When they ask you questions, give them a solid answer and not some superficial stuff because they can get deep into things as simple as hash tables and then they can keep you asking questions, so it's important you know your stuff well."
When she isn't in the office shattering glass ceilings and working with emerging technologies, Parul can be found reading or telling jokes.
"I love being able to make people laugh without knowing anything about them."
If you want to learn more about internship opportunities at Red Hat, visit their job portal starting in August.