Meet the FIRs
Lower Bay State Road Neighborhood
Saida Grundy
Assistant Professor of Sociology and African American Studies, CAS
grundy@bu.edu
Saida Grundy is a feminist sociologist of race & ethnicity studies and the author of "Respectable: Politics and Paradox in Making the Morehouse Man" (University of California Press, August 2022). She began her appointment as the Assistant Professor of Sociology & African American Studies at Boston University in 2015 where she holds an additional courtesy appointment in Women's & Gender Studies. Her research to date has focused upon formations and ideologies of gender within Black elites–specifically men. Using ethnographic approaches and in-depth interviews, her current work examines graduates of Morehouse College, the nation's only historically Black college for men. Quite simply, this work asks how, in light of an ongoing national reality and discourse about young Black men in crisis, the men of Morehouse experience gender and masculinity at an institution that attempts to groom them as solutions to this crisis. Her most recent publication on racialized rape culture, college masculinities, and campus sexual assault (based on this data) appears in Social Problems.
Prof. Grundy's research interests span Race & Ethnicity; Gender & Sexuality; Men & Masculinities; Intersectionality; Campus Sexual Assault; Qualitative Methodology; Feminist Theory; and Sociology of Culture. She received her Ph.D. (2014) in the Joint Program in Sociology & Women's Studies at the University of Michigan. When she has something to say, she contributes to The Atlantic.
---
Carolyn Hodges-Simeon
Associate Professor in Anthropology, CAS
crhodges@bu.edu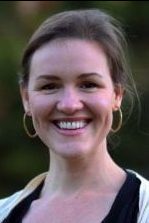 I am an associate professor in the Department of Anthropology, where I teach courses and do research on human evolution, biology, and health. I was born and raised in Roanoke, Virginia and got a BA in Psychology at Colorado College. Later I obtained a Master's in Psychology at the College of William and Mary in Virginia, where I met my husband, Jeff. We then spent 9 years in Santa Barbara, CA obtaining graduate degrees (for me, a PhD in Biological Anthropology and for Jeff, a Masters in Environmental Science and Engineering). We came to Boston 8 years ago and while we both miss the weather in Santa Barbara very much, we love city life in Boston. We have a 6-year-old daughter, Isla, and a 3-year-old son, Griffin. Besides spending time with my family, I love eating and travel—I spent most of my early 20s devoted to travel, spending over 25 months abroad in 33 countries so far. I love learning about students' diverse backgrounds and personal stories, so it is a great pleasure to live and learn at Myles. I regularly hold chocolate tasting events and Jeff holds weekly Magic the Gathering games. You can read a bit about my family here and you can view my departmental biography here.
---
Anthony Petro
Associate Professor of Religion and Women's, Gender, and Sexuality Studies, CAS
aepetro@bu.edu
I grew up in a small, rural town in the north Georgia mountains. It's a cute place, but I could not wait to move to a city. I would eventually live in Atlanta, Chicago, and New York before moving to Boston a little over a decade ago. I'm a first-generation college grad and majored in religious studies, after seeing a course on "religion and literature" that caught my eye and becoming hooked. Before that, I had no clue what the field of religious studies even was! I did my MA in the social sciences at the University of Chicago before returning to the study of religion at Princeton University, where I got my doctorate. My work focuses on the history of religion and politics in the United States, especially regarding issues of public health and visual culture. I also direct BU's Health Humanities Project and serve as the faculty advisor for FLIP@BostonU. My partner Patrick is also an academic and teaches theatre history and disability studies at the University of Pittsburgh. When I'm not teaching or writing, you can find me attempting (usually successfully) to cook Italian food, cycling, traveling, or walking along the esplanade. You can find my departmental biography here.
---
John Woodward
Professor of the Practice of International Relations, Pardee School of Global Studies, CAS
jdwjr@bu.edu
My name is John Woodward. This is my first year as a Faculty in Residence and I am happy to be part of the Kilachand community.Since 2015, I have been a Professor of the Practice of International Relations at BU's Pardee School of Global Studies, where I teach graduate and undergraduate courses. Before coming to BU, I spent thirty years working on intelligence and national security issues for the US Government, including service as a CIA operations officer, a Defense Department official, a RAND analyst, and an Army officer.  I have lived, studied, and worked overseas in Asia, the Middle East, Western Europe, and Africa and have visited thirty countries. I was born and raised in southwestern Pennsylvania.  To the dismay of many New Englanders, I remain a Steelers fan.  To the dismay of many friends and relatives, I am an attorney (and happy to talk about law school as an option). I enjoy conversation, international cuisines, history and politics, biometric technologies, tweed suits, and walking (and jogging slowly) around Boston. You can view my departmental biography here.
---
Upper Bay State Road Neighborhood
Liliane Duséwoir
Senior Lecturer in French and Spanish, CAS
lidus@bu.edu
In the small city where I grew up, south of Brussels, my dad was a French teacher and my mom was an interpreter from Madrid who went to Belgium to perfect her French and never left! Before pursuing a college degree, I was an au pair in England, tried sculpture, did stand-up comedy, and then decided to try college. With my passion for foreign languages combined with my love of learning and meeting people, I studied to be an interpreter. However, I realized quickly that I wasn't cut out for interpreting other people's conversations if it did not include my having the opportunity to share my own thoughts! My interests shifted towards studying Linguistics, the mechanics of language and of foreign language acquisition. In '98, as a Fulbright scholar at BU, I earned my Masters in Applied Anthropology while teaching part-time in the Spanish department. Then I returned to Brussels where I worked at the Foreign Service for the presidency of the European Union. After 4 years, I returned to the US, teaching at Brown University, then at the College of the Holy Cross. I love to travel, spend time with friends and family, meet new people, seek out new music, listen to podcasts, overanalyze crime fiction, comics, sci-fi movies and zombie shows. Some of my favorite comics are "Persepolis" and the Japanese manga "A Distant Neighborhood". You can read my departmental biography here.
---
Warren Towers Neighborhood
Bryan Stone
Associate Dean for Academic Affairs, STH
E. Stanley Jones Professor of Evangelism
Co-Director of the Center for Practical Theology
bpstone@bu.edu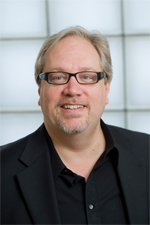 I washed into existence in San Diego, California and hope to wash back out there again someday. I attended West Cottages Elementary School in Northglenn, Colorado, and many years later completed a PhD in Religious Studies at Southern Methodist University. After teaching at Azusa Pacific University, I moved to Boston with my wife Cheryl in 1998 and began teaching in the School of Theology. I became Academic Dean of the School of Theology in 2010. My research interests are in the areas of religion and popular culture (especially film), congregations and their outreach and relationships to society, and all sorts of theology. I have been a faculty-in-residence in Warren Towers since 2000, and since then Cheryl has baked over 80,000 chocolate chip cookies and served them up to students during our open hours. I enjoy Boston culture, sports, neighborhoods, and eating establishments. You can view my departmental biography here.
---
Charles Chang
Associate Professor of Linguistics, CAS
Affiliated Faculty, Center for the Study of Asia
Affiliated Faculty, Hearing Research Center
Affiliated Faculty, Center for Innovation in Social Science
cc@bu.edu
Born and raised in New York, I attended college across the river and have fond memories of the conversations, music, food, and laughs shared on campus and all across greater Boston during my undergraduate years. After grad school in California (Berkeley) and research and teaching gigs in Korea, DC, New York, Houston, and London, I was delighted to return to Boston in 2015, and have been a Faculty-in-Residence since 2019. My academic interests are in all aspects of human language, especially sound systems, language learning, and bi-/multilingualism. Outside of linguistics, I like to spend my time acquiring new physical skills (taekwondo in the past; ice skating at the moment), volunteering, exploring the newest foodie destinations, and partaking of the vibrant arts scene here. I love to hear about students' interests and activities, and am continually amazed by their talents, energy, and enthusiasm. Come by my open hours for a cup of tea and a chat with me, your fellow Terriers, and the special guests who are known to visit from time to time. You can view my departmental biography here.
---
Roy Grundmann
Associate Professor of Film Studies, COM
Director of the Film Studies Program
roygr@bu.edu
I was born in the German industrial city of Dortmund but grew up in a small rural town in northern Germany. After graduating from high school I studied History, English, and American Studies in Münster and Frankfurt, as well as in Exeter in the UK. In 1988, I came to New York for an internship, but ended up going to graduate school at NYU, where I took my M.A. and my Ph.D. in Cinema Studies. In 1998, I moved to Boston to begin my professional career at BU—13 years later, I am still here, very much enjoying the BU academic community and the opportunities this dynamic school has to offer. You can view my departmental biography here.
---
South Campus Neighborhood
Felice Amato
Assistant Professor of Art Education, School of Visual Arts, CFA
famato@bu.edu
I am an assistant professor of Art Education in the School of Visual Arts, and I have taught courses in Kilachand Honors College and the Cross College Challenge. I mentor UROP scholars and support students a variety of opportunities outside the classroom, and I enjoy meeting people and making connections across campus.
As an artist and art educator I work in many art mediums but creating theatrical objects like puppets and masks are the focus of my work, teaching, and research. I have lived in Mexico, Uruguay, and Spain, and have travelled extensively in Brazil and Italy, so languages and travel are also important passions in my artistic and academic work.
As a part of Faculty in Residence, I look forward to offering students opportunities to make art and to connect with the arts scene on campus and beyond. I grew up free-range in rural Minnesota, so getting outside is also important to me and I am excited to bring students out to explore natural areas around Boston. You are always welcome to join the activities I host on South Campus, or to drop in just to chat. You can view my departmental biography here.
---
James Johnson
Professor of History, CAS
jhj@bu.edu
I grew up in Oklahoma City and went to college thirty minutes down the road at the University of Oklahoma.  My love for dorm life outlasted my love for the Sooners, which strangely disappeared after having spent my childhood going to every home game with my father.  I ran for Student Congress on the "Cate Hall" ticket and was so convinced that dorm interests needed representation that I gave my stump speech in a few sorority and fraternity houses.  I won a seat, but I don't think that owed to the Greek vote.  At the University of Chicago, I lived in a beautiful old-world, towering dorm for graduate students called International House.  My memory of meals there remains the ideal of dorm-living: students from all over the world talking every day about their studies, passions, and pursuits, as well as the larger world around us.  My own pursuits, in addition to teaching European history, include cycling, photography, classical piano, and travel.  My wife Lydia Moland teaches philosophy at Colby College, where we have a weekend and summer home. You can view my departmental biography here
---
Fenway Campus Neighborhood
Kính Tiến Vũ
Assistant Professor of Music & Dissertation Progress Coordinator, Music Education
kvu00001@bu.edu
Kính T. Vũ is an assistant professor of music at Boston University where he teaches music education courses in general music methods, instrumental music, history, and philosophy. Focusing his teaching model on global citizenship and intercultural literacy, Kính's pedagogy is community-based with partnerships emerging in Boston and Việt Nam. His newest research is centered on transnational and transracial adoption issues in which Asian American music educators and preservice teachers navigate the conundrum of being othered in both their birth country and in the United States. Kính's co-edited book with André de Quadros, My Body was Left on the Street: Music Education and Displacement, was published by Brill–Sense in 2020. Aside from work, Kính adores outdoor exercise (e.g., running), travel, and glitter! You can view my departmental biography here.
---
Upper Commonwealth Ave Neighborhood
Detris Honora Adelabu, Ed.D.
Clinical Professor, WED
dadelabu@bu.edu
I grew up in rural Louisiana and have lived in Indiana, New York, North Carolina, and most of my life in the Boston area. I enjoy art and music festivals, visiting museums and local beaches, thrifting, trying out new restaurants, and chatting.
As a first-generation graduate, I understand the value of mentors and supportive adults during the college experience. My passion is supporting students as they plan the next steps in their academic and professional careers. For several years, I directed a program to support students as they developed a path to graduate school and the world of work.
I teach leadership, school achievement, and research methods courses in the Counseling Psychology and Applied Human Development Department in Wheelock College of Education and Human Development. I am student-centered, mission-driven, and committed to supporting and enhancing all students' academic development and life opportunities.
My research examines factors that promote school achievement among rural and urban African American students. I am mom to a first-year college student. I look forward to getting to know you. You can view my departmental biography here.
---
Karen Jacobs
Clinical Professor of Occupational Therapy, SAR
Program Director for the Online Post-Professional Occupational Therapy Programs
kjacobs@bu.edu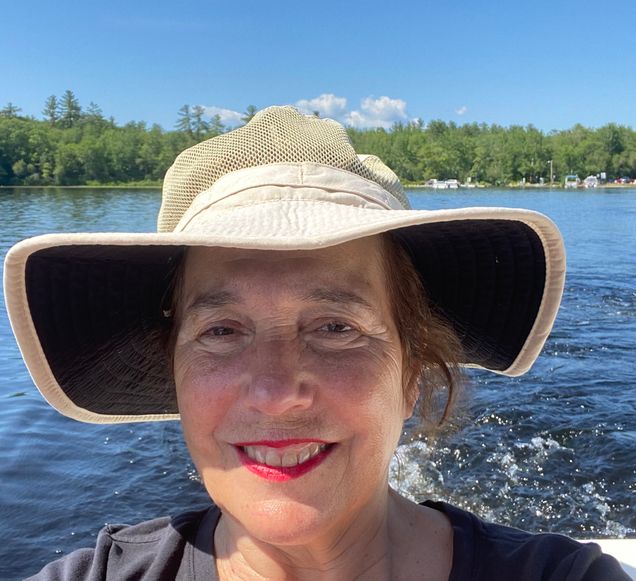 I live life to its fullest and am a "can do" person. As an occupational therapist, I try to balance work with other meaningful occupations such as photography, cooking, traveling especially internationally, going to the theater, and spending time with family and friends. I love to read and participate in two book clubs. Some of my favorite books are: The Nature of Fragile Things, Leaving Coy's Hill and The Last Thing He Told Me. I thoroughly enjoy co-authoring children's books and have self-published 19 books; some of these books are with BU students as co-authors and illustrators. I love being a mom and am the birth mom of Laela Simon (an occupational therapist), Josh Gold (BU graduate and high school math teacher) and Ariel Gold (BU graduate who is a Policy Analyst, Office of the Assistant Secretary for Policy at the US Department of Transportation); step-mom to Danika Medak-Saltzman and Alyx Medak-Saltzman; and mother-in-law of Craig Simon (a private chef), Sarah Gold (BU graduate and middle school language arts teacher), and James Barbour (Vice President, Head of Strategic Communications at Verisign). I am also an Amma (grandmother in Icelandic) to Sophie, Zachary, Liberty, Zane, Sophie V and Bea. I love to walk. When I am not in the classroom, you will find me walking around BU's campus. In fact, I rarely use any other means of transportation to navigate around Boston. In the winter, you will find me cross country skiing around the Charles River; and once it is warm, I am paddling in my kayak at Wakondah Pond in New Hampshire. You can view my departmental biography here.
---
Greg McDaniel
Associate Professor, Department of Mechanical Engineering (ME, MSE)
jgm@bu.edu
I grew up in Orange Park, Florida, escaping the heat and humidity by sitting under an air conditioner and reading. My parents grew up picking cotton and tobacco in Georgia and I am the first person from either side of my family to get a bachelor's degree. I received my B.S. degree in mechanical engineering from the University of Florida and my M.S. and Ph.D. degrees in mechanical engineering from Georgia Tech.  For me, every day is thanksgiving. My life is captured by what the poet John O'Donohue once said: "If you could imagine the most incredible story ever, it would be less incredible than the story of being here. And the ironic thing is that story is not a story, it is true." Working with students at Boston University and hearing their incredible stories is a dream come true for me. I started in the Fall of 2018 as the Faculty in Residence at 1019. I enjoy helping students with academic challenges, engaging in conversations on issues of the day, and finding common ground. I grew up in a family of fantastic storytellers, so I love telling stories and hearing stories. Amidst it all, I continue to share the oatmeal chocolate chip cookies that I have been serving to my students for over 25 years whenever I give an examination. I have taught 12 different subjects in the Department of Mechanical Engineering, so I celebrate any student who comes to me with a question and a desire to learn. As the director of the Sound and Vibration Laboratory, I work with students on projects that include the harvesting of sustainable and renewable energy from ocean waves, engineering saturated metallic foams, the vibrations of nanostructures, and jet-propelled robotic boats. My wife Saana and I live in Claflin Hall, where our son once lived when he attended Boston University. We are blessed to be the parents of three children: Max, Alex, and Iris. You can view my departmental bio here.
---
West Campus Neighborhood
Hee An Choi
Clinical Associate Professor of Practical Theology, STH
Director of the Anna Howard Shaw Center
hchoi@bu.edu
I have been a Faculty-in-Residence in West Campus since 2006. I love Asian and Korean food and I usually cook delicious dumplings every Tuesday from 7:30-10:30pm for students during my open hours. During these open hours, I visit students on each floor and love to have conversations with them. My famous "Dr. Choi's Korean BBQ" is one of the major FIR events for West Campus along with "Dr. Choi's Apple Picking Event." I love swimming even though I am the slowest swimmer in Fitness & Recreation Center at BU. I also love to walk on the Charles River with my husband, Rev. Dr. So, Kee Boem, on sunny days. I teach practical theology and direct the Anna Howard Shaw Research Center at Boston University School of Theology. I have published several books and articles including my most recent book, A Postcolonial Self: Korean Immigrant Theology and Church (State University of New York Press). You can view my departmental biography here.
---
Dori Hutchinson
Executive Director of the Center for Psychiatric Rehabilitation at Boston University
Associate Clinical Professor at Sargent College of Health and Rehabilitation Sciences
dorih@bu.edu
I grew up in Maine near the ocean and then went to Bowdoin College where I studied psychobiology and was a member of the varsity swim team. Upon my graduation, on a stopover to graduate school, I began my teaching career at a private school where I taught math and served as the "dorm mother" in an all-girls dorm. It was in this role, I learned the true meaning of teaching. I experienced that true teaching happens in the little moments at all times of the day, and that our content is our students. I learned the value of deep listening, guided discovery and empowering young adults to grow in all aspects of their personhood-not just in the classroom. Living in that community changed the trajectory of my life. Forty years have passed since that experience and I have spent 38 of those years here at Boston University, where I also received my doctorate degree in psychiatric rehabilitation. The time has flown by as I have taught, conducted services research, counseled, trained and developed and implemented wellness programs to help students and people with mental health conditions to thrive. I love my job. It's constant requirement of me to be nimble, to grow, and to stretch as a person and as a professional, has given my life purpose and meaning. Most importantly, I am also the proud Mom to three…Teddy (32), Meg (30) and Will (26)! I am love being active-it is my time to restore on many levels..so I swim Masters early in the mornings at FITREC and run the river loops. I love being a resident of Rich Hall! I love opening my home to the students, connecting and sharing homemade warm brownies and stories on Monday nights!!! You can view my departmental biography here.
---
John Mackey
Chair and Senior Lecturer, Social Sciences
jmackey@bu.edu
I spent the early years of my life in Pennsylvania—I grew up just outside of the small industrial city of Reading, and I completed my undergraduate studies at Dickinson College, in Carlisle. I moved to Boston to attend graduate school at Boston College, where I completed my M.A. and Ph.D. in history, and I've been here ever since. I came to BU in 2004, joining the faculty of the Social Sciences Division in the College of General Studies, where I am currently senior lecturer and associate chair. In addition to my teaching duties on campus, I have traveled with BU students to China three times, most recently when I taught in a study abroad program at Fudan University in Shanghai. When I'm not pursuing my academic interests in history, literature, sociology, and politics, I like to be outdoors. My wife, Shannon, and I like to spend time hiking, kayaking, and camping when we can, and I also enjoy fly-fishing. I joined the Faculty-in-Residence program in 2016, and Shannon and I are excited to be a part of the residence life experience at BU. We feel very much a part of the BU family at our new home in Claflin Hall. You can view my departmental bio here.
---
Joan Salge Blake
Clinical Professor, SAR
Programs in Nutrition, Director
salge@bu.edu
I am a Faculty-In-Residence at West Campus and live with my husband in Claflin Hall. I am Italian so I talk with my hands and speak very loudly. I love good food, friends, family, and laughing. This is my first time living in a dorm (I commuted to my campus daily when I was in college) so I consider myself a freshman, similar to most Claflin residents, when it comes to dorm life. Every week, I host a Healthy Happy Hour(s) in the Claflin Hall lobby starting at 3:30 pm. Stop by and say "hello" and I promise I will give you a healthy snack, such as fresh popped popcorn. (You will smell it as soon as you enter the building.) I teach the Hub-approved, HS201 Intro to Nutrition at Sargent College and believe that "you are what you eat." I am also the host of the award-winning nutrition & health podcast, Spot On!.  You can view my departmental biography here.
---
Graduate Residences
Shively Smith
---