For This Family of Four, Myles Standish Hall Is Home
For This Family of Four, Myles Standish Hall Is Home
Anthropology prof Carolyn Hodges-Simeon is one of BU's 15 faculty-in-residence
Editor's Note: Click on each photo below to read the corresponding caption.
If five-year-old Isla Simeon is on the same elevator as you in Myles Standish Hall, be prepared to talk PAW Patrol.
Isla, along with her three-year-old brother Griffin, mom Carolyn Hodges-Simeon, and dad Jeff Simeon, lives in a three-bedroom apartment on the Myles ninth floor. Hodges-Simeon, a College of Arts & Sciences assistant professor of anthropology, is one of 15 BU Residence Life faculty-in-residence who live alongside undergraduates in campus residence halls, often with families in tow. These faculty serve as informal positive role models, "an adult who is not their professor or their boss," Hodges-Simeon says. In exchange, they receive free housing and a partial meal plan.
Hodges-Simeon learned about the Faculty-in-Residence program from a colleague and says her husband, Jeff Simeon, who is associate director of programs and product management at the Hariri Institute for Computing and Computational Science & Engineering Software and Application Innovation Lab (SAIL), didn't need much convincing. At the time, the two were living through a disastrous condo renovation with Isla, then a baby, and Hodges-Simeon was pregnant with Griffin. When she became a Faculty-in-Residence in 2018, she and Simeon moved their family into a brand-new three-bedroom, two-bathroom energy-efficient apartment with an elevator (Myles had just undergone an extensive, $133 million renovation). The elevator, Hodges-Simeon says, means they no longer have to lug strollers, scooters, and various other children's paraphernalia up flights of stairs.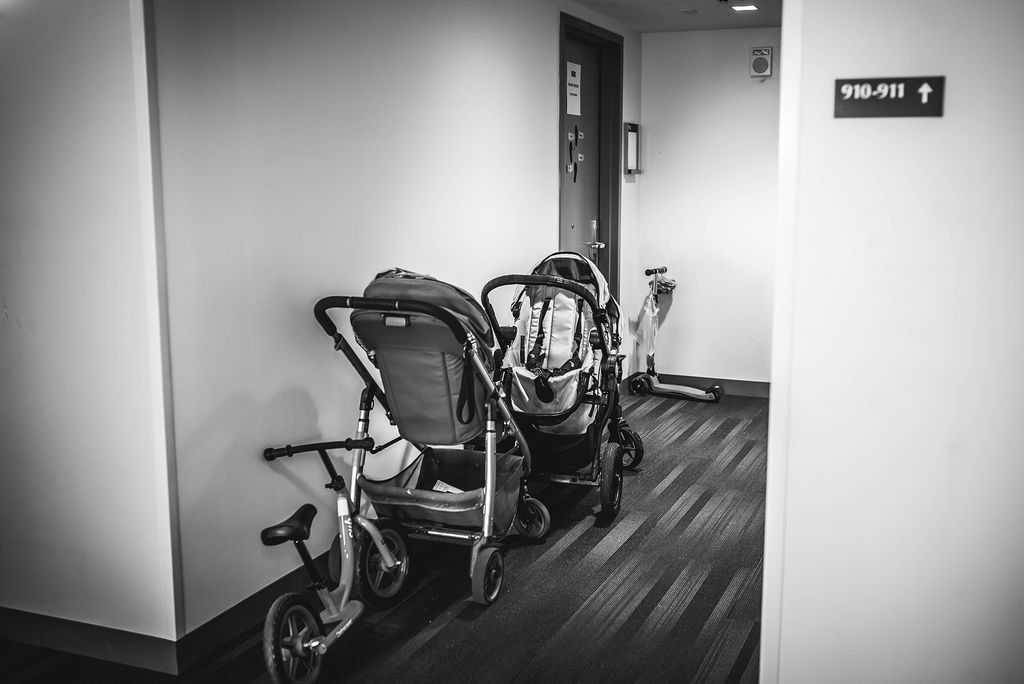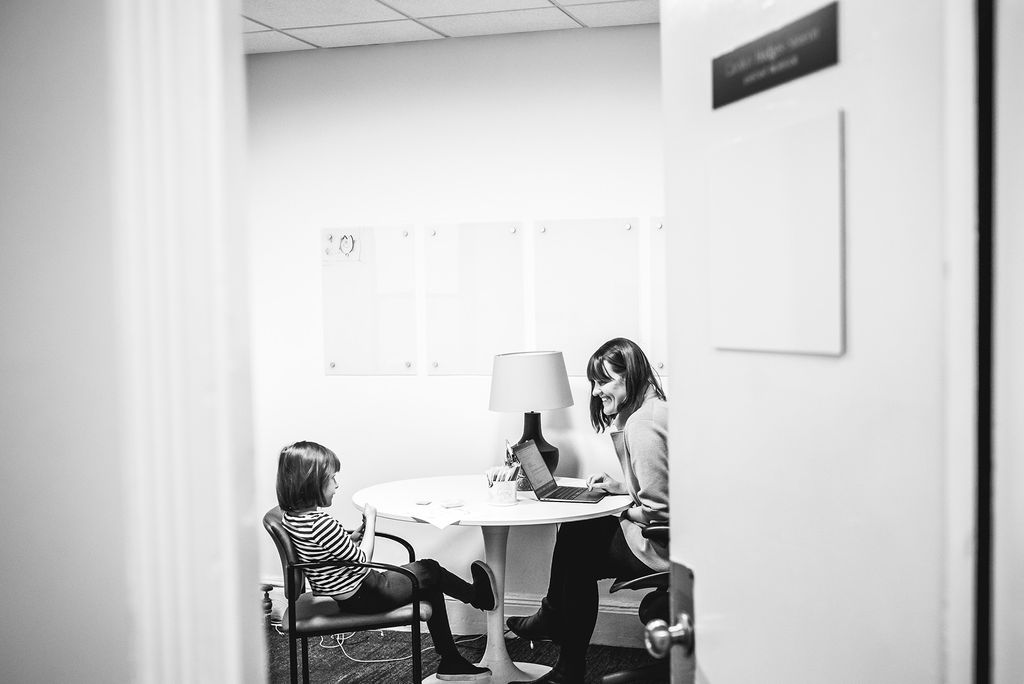 What's more, the family's living arrangement and proximity to work have made their lives much easier. Griffin has a rare and serious genetic disease called CHARGE syndrome, which affects the whole body, including vision, hearing, heart, and growth. He wears hearing aids and although he speaks American Sign Language, he is learning to talk. He also uses a walker. Hodges-Simeon says he is slowly learning to walk on his own.
So the fact that she "can walk to [her] office, walk back home, and then take an eight-minute bus ride to Boston Children's Hospital," where Griffin receives his care, she says, is a game-changer.
"I have a nine-minute commute," she says. "I feel like this position has saved my career, because it has been a way for me to continue working and also have a kid with very medically complex needs."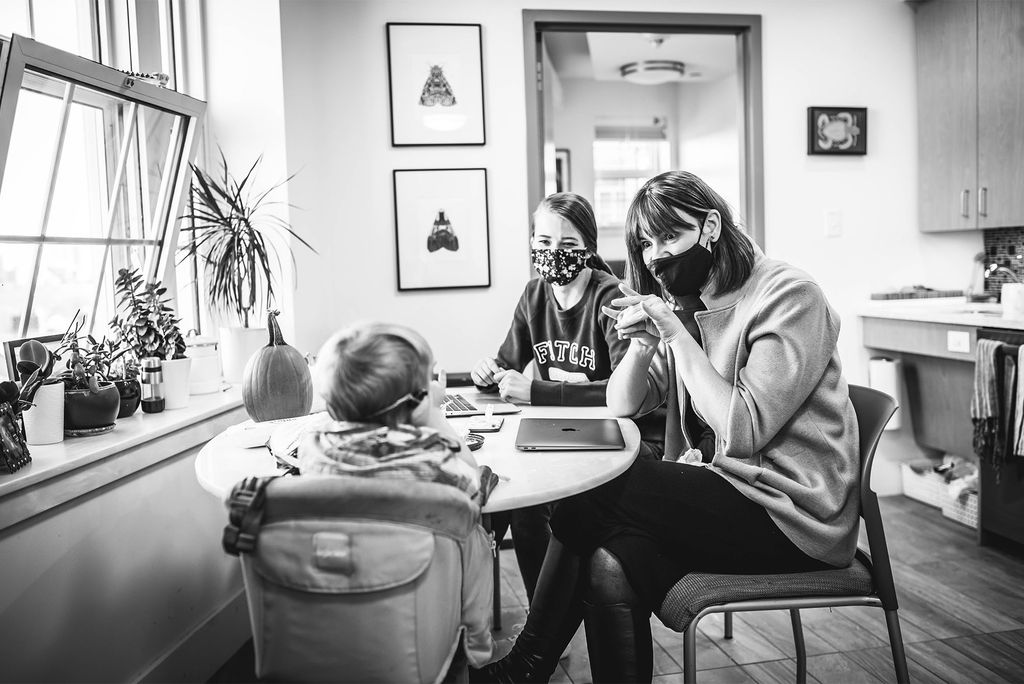 In addition to serving as informal advisors and resources, the couple also organize events for Myles residents. Hodges-Simeon hosts chocolate tastings, applying her anthropological lens whenever possible, and Simeon started a Magic: the Gathering group ("He receives way more engagement than I do," Hodges-Simeon says with a laugh). 
BU Today photographer Jackie Ricciardi heard about Hodges-Simeon from a mutual friend and knew the family's day-to-day life, living among college students, would make for an interesting photo essay. "You rarely see kids on campus," she says. "I thought the idea of these parents trying to balance kids and work, while living at work, was neat to see."