turn data
into action
With our MS in Business Analytics, you'll acquire essential skills in all areas of business analytics — from data mining and experimental methods to privacy and ethics —at one of the world's top research universities.
You won't just enhance your abilities to analyze and interpret. You'll also enhance the skills so highly valued by employers, such as effective communication, collaboration, and leadership. Wow future employers with a unique resume that showcases your ability to turn data into solutions.
Your career is our

top priority
We've got you covered.
We want the best for you here—plain and simple. Dedicated career coaches are ready to help you launch the career you want. The MSBA team and Feld Center for Industry Alliances will help you connect with employers and engaged alumni. Industry connections are built throughout the program, and even right into the classroom.
real data,

real solutions

Our experience-driven program will help you develop your ability to think critically about data problems in real-world business contexts. You'll learn by doing and have unparalleled access to the Boston business ecosystem, including projects with real companies, industry events, and more.
meet the
demand
With companies across all industries utilizing business analytics to inform strategies and boost business performance, this growing field has become indispensable—and highly desirable. Questrom's MSBA will prepare you to take the industry by storm.
Top 6
Boston named a Top 6 hub for data science
LinkedIn
37%
Job growth
in 2020
LinkedIn
29%
Increase in demand for data scientists
Indeed
At Questrom, community is at our core. We're collaborative, not cutthroat. We're honest, thoughtful, and eager to see one another succeed. Be it faculty, staff, students, or alumni, our community is as welcoming and inclusive as it is ambitious and motivated.

Don't just take our word for it—our MSBA Admissions Ambassadors are around to chat via email, on the phone, or virtually about what being an MSBA student at the Questrom School of Business is really like.
meet
our STUDENTS
DANTING HUANG

Unilever
"The Questrom program met my expectations. It was challenging, fast-paced, and diversified"
SALLY ZHANG

Silicon Valley Bank
"The MSBA program helped me to learn to quickly extract useful information from large data pools and gave me the critical thinking skill to further analyze information from the dataset."
Adil Bin Wahab

Tesla
"I benefitted from the way most courses were structured to emphasize learning by doing industry-focused projects. And I was surprised by the amazing friends I made in the program, they were an integral part of my success." .
meet
our professors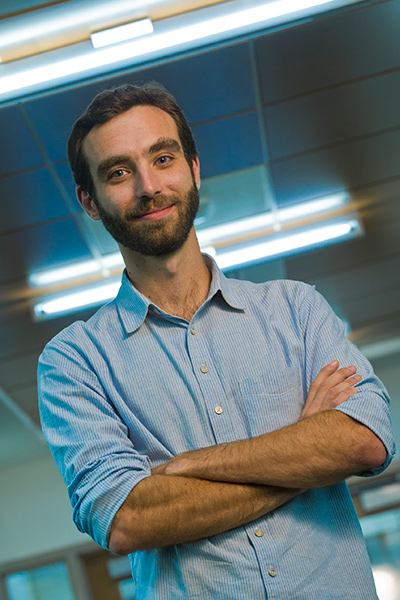 GIORGOS ZERVAS
Associate Professor of Marketing

Faculty Director of the MSBA Program
"Analytics, over the years I have been at Questrom, has transformed from a niche to a core part of our curriculum. MSBA is a dedicated program to teach analytics and data science through the lens of business."
TESARY LIN
Assistant Professor, Marketing
"We focus not only on the techniques, but also what's relevant when you carry the tools to the real market. When applying tools to the field, which messiness do you need to account for?"
MSBA Courses Taught:
Digital Marketing Analytics
ANDREY FRADKIN
Assistant Professor, Marketing
"When we allocate resources as a society, we're better off. You can't be more efficient without analyzing the data and making data-driven decisions."
MSBA Courses Taught:
Business Experimentation and Causal Methods
JOIN STRONG PEERS.

PUSH YOUR BOUNDARIES.


BUILD A NETWORK FOR LIFE.

Students here are hard-working and excel in an environment that pushes their boundaries. What you won't find here is competition. Instead, you'll join a group of team players who are willing to share insights and start conversations (inside and outside the classroom) that lead to personal and professional growth.

You won't just leave Questrom with the tools to thrive in the field—you'll leave with a lifelong network, too. Look at the backgrounds of students in the Master of Science in Business Analytics (MSBA) program and you'll find a wide range of experience—from nationality to undergraduate study to professional work.
1407
Applications Received
47% | 53%
Male | Female Ratio
158 – 170
GRE Quant
(80% Range)
655 – 760
GMAT
(80% Range)
3.55
Undergraduate GPA
(Median on 4.0 Scale)
3.2 – 3.9
Undergraduate GPA
(80% Range on 4.0 Scale)
Take
the
next step
See for yourself how the Questrom experience can transform your world. Attend an admissions event in-person or online, grab coffee with a student, and more.
Apply to the msba
Ready to apply? Once you've submitted your materials, we'll start the review process. We're happy to answer your questions along the way.
Application Deadlines For fall 2022
October 27, 2021
December 15, 2021
January 25, 2022
March 23, 2022*
April 27, 2022**
Admissions decisions are sent within 6-8 weeks

*Last round for all international applicants who are not currently in the U.S. and on an active F-1 visa
**For Domestic Students & International Students with a current, active F-1 visa