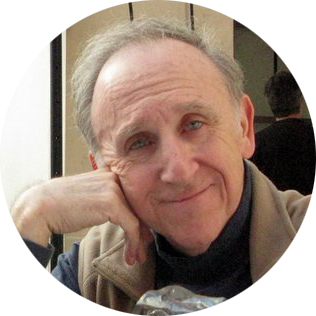 Professor of Philosophy and Professor of Law Emeritus
Pronouns: he/him/his
Interests: Moral, Political, and Legal Philosophy; Race, Reparations, and American History
David Lyons came to Boston University in 1995 from Cornell University, where he had been a member of the Philosophy Department since 1964 and of the law faculty since 1979. Dr. Lyons is the recipient of a Guggenheim Fellowship and three Fellowships from the National Endowment for the Humanities. He has directed NEH summer humanities seminars for lawyers, judges, and law teachers. He is also recipient of the Clark Distinguished Teaching Award at Cornell University. Also see  'From Politics to Philosophy,' Essay 10 in Confronting Injustice.
His books include:
The Color Line:  A Short Introduction (2020)
Confronting Injustice: Moral History and Political Theory (2013)
Rights, Welfare and Mill's Moral Theory (1994)
Moral Aspects of Legal Theory: Essays on Law, Justice, and Political Responsibility (1993) — also published in a Spanish edition
Ethics and the Rule of Law (1984) — also published in Spanish, Portuguese, and Polish editions
In the Interest of the Governed: a Study in Bentham's Philosophy of Utility and Law (1973, 1991)
Forms and Limits of Utilitarianism (1965)
He has edited two anthologies:
Mill's Utilitarianism: Critical Essays (1998) and Rights (1979).
He has also published many articles in moral, legal, and political philosophy; the more recent ones include:
"Reparations for Slavery and Jim Crow, Its Assumptions and Implications," in Oxford Handbook of Philosophy and Race, ed. N. Zack (New York: Oxford University Press, 2017), pp. 505-515.
"Wealth Concentration, Racial Subordination, and Political Corruption," in NOMOS LVIII: Wealth, ed., Knight and Schwartzberg (New York: NYU Press, 2017), pp. 226-234.
"Non-Ideal Theory and the Application of Cautionary Precepts," Journal of Global Ethics (2017) 40-51.
"Legal and Moral Rights," in Encyclopedia of the Philosophy of Law and Social Philosophy, ed. by M.N.S. Sellers and S. Kirste (Dordrecht: Springer, 2017).