Announcing the 2020 Title V MCH Internship Program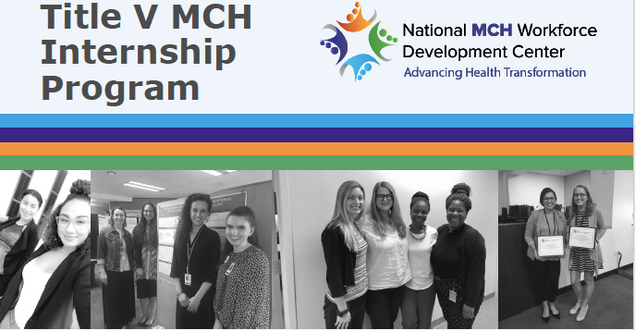 The National Maternal and Child Health (MCH) Workforce Development Center will accept student applications for the Title V MCH Internship Program from January 6th, 2020 through February 7th, 2020. The aim of the Title V MCH Internship Program is to provide future MCH professionals with experience working in state Title V agencies, with mentorship and guidance from Title V agency preceptors. The 'team' aspect of the program allows students to engage and contribute together under the guidance of the agency preceptor and also to learn new knowledge and skills from each other.
For more information visit or contact Cindy San Miguel at csanmig2@uic.edu!
LEARN MORE:
Title V MCH Internship Program – Student Flyer – Coming Soon 2020
Title V MCH Internship Program – State Flyer – 2020