Standing Up for Doctors in Court
Ellen Epstein Cohen ('83) defends medical professionals accused of malpractice and recently won a high-profile case that challenged a Connecticut teenager's treatment.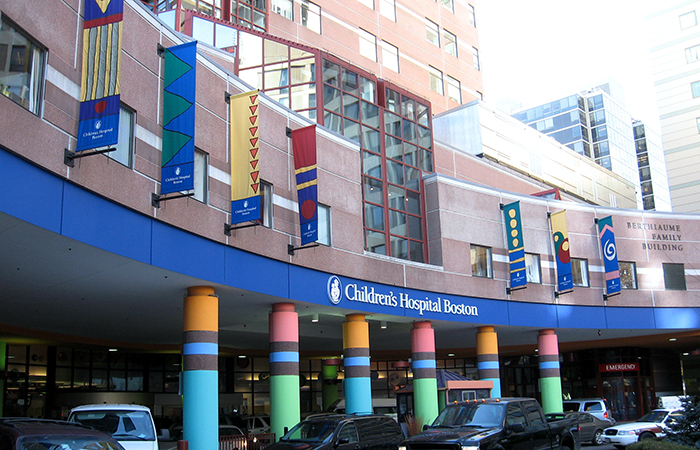 Litigation
Standing Up for Doctors in Court
Ellen Epstein Cohen ('83) defends medical professionals accused of malpractice and recently won a high-profile case that challenged a Connecticut teenager's treatment.
Ellen Epstein Cohen ('83) points out that all of her cases involve tragedy. As a medical malpractice defense attorney, she represents doctors, nurses, and other health care providers whose patients have died or are dying or have been scarred—physically or emotionally—by something that didn't go as planned.
"We never see cases arising from what our clients devote their whole careers to—making people better and keeping them healthy," she says. "100 percent of our cases involve someone's tragedy."
Even in that context, the Justina Pelletier case stands out. In February, after a five-week trial and several years of litigation, Cohen and her colleagues at Adler, Cohen, Harvey, Wakeman and Guekguezian won a jury verdict in favor of their clients—three doctors at Boston Children's Hospital. The doctors had been accused of negligence in their treatment of Pelletier, and, along with the hospital, were also accused of violating the civil rights of the Connecticut teenager and her parents. After the doctors filed a report of suspected medical neglect, Pelletier ultimately spent sixteen months away from her parents while in treatment and in state custody.
The case was covered extensively by the media and stemmed from a long, complicated history between the Pelletiers and medical professionals across multiple states. But, for Cohen, the significance of the case has nothing to do with its high-profile nature or underlying claims. Rather, the case is important because it upheld the concept of mandated reporter laws. Under state law, certain professionals are required to report known or suspected child abuse or neglect.
Her clients "did their job, and the system worked the way the system is supposed to work to protect children," she says.
Cohen's path to trial law—and specifically medical malpractice defense—was somewhat circuitous. The New York-native was a psychology major at Binghamton University and went to law school to expand her career options. At BU Law, she was drawn to trial-oriented classes, including those covering evidence, civil procedure, and torts. She especially loved her Trial Advocacy class with the late Hon. Joseph L. Tauro (Hon.'97), an adjunct professor who also was a federal judge.
"He challenged us," she says. "It took me a while to realize that he called on you to stand up on your feet if he thought you could, even if you thought you couldn't."
Cohen took a job at a regulatory firm in Washington, DC, after graduation because she thought she wanted to live in that city. She loved the subject matter—especially food, drug, and medical device-related issues—but after a year she knew she wouldn't "feel fulfilled sitting behind a desk doing research and writing opinion letters."
Instead, she moved back to Boston and joined a trial law firm that handled product liability cases; two years later, she moved to what was then Taylor, Anderson & Travers to handle medical malpractice litigation. When that firm dissolved in the mid-1990s, she and a few other partners formed what is now Adler, Cohen, Harvey, Wakeman and Guekguezian.
Although she enjoyed product liability defense work, Cohen found the medical malpractice cases particularly compelling.
"Losing a patient or a patient who has a bad outcome is a provider's nightmare," she says. Defense verdicts in such cases can be "the vindication of someone's reputation and return their self-confidence," allowing them to continue doing what they do best, which is to help people.
Cohen has a personal connection to the work as well: her mother was a therapist; her sister is a psychologist; her husband is a doctor; and her daughter is a nurse practitioner. Another daughter will begin medical school in the fall.
"I know what sacrifices [doctors] make," she says. "Their patients come first."
When she first learned about the Pelletier case, Cohen didn't hesitate to take it on.
"How could you say no to an institution like [Boston Children's] and to providers who in this particular case were doing their job the absolute best way they possibly could under perhaps the most challenging extraneous circumstances you could imagine?" she asks.
The case had a convoluted history that, among other things, included a minister pleading with Massachusetts' then-Gov. Deval Patrick to release Pelletier and a man who hacked into the Boston Children's Hospital computer system to protest Pelletier's treatment. But Cohen kept her focus at trial narrow: Proving that her clients met the legal standard of care and helping jurors understand what it means to be a mandated reporter.
"As long as you have a good-faith basis for making a report, the law confers immunity," she says, adding that a verdict in Pelletier's favor would have made other health care providers think twice about doing their duty under the law.
"If we had lost this case, that would have had a chilling effect," she says. "Whether you like the Department of Children and Families or not, whether you think the Juvenile Court's custody decision was right or not, these providers did what they were required to do."