Automation Doesn't Mean Automatic Unemployment
New research from BU Law Lecturer James Bessen argues job-training and relocation programs can help offset declines in employment and income that accompany automation.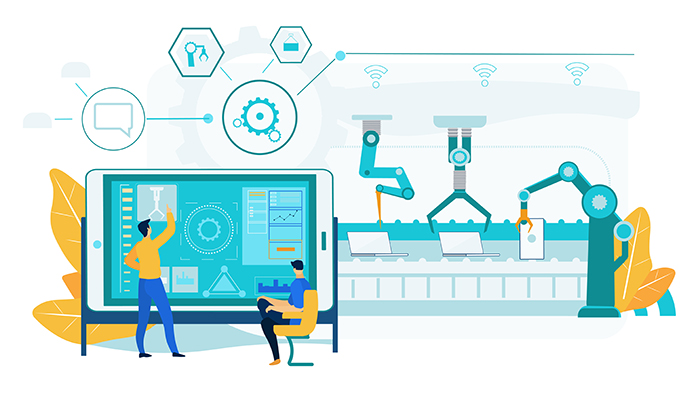 Boston University School of Law Lecturer James Bessen knows firsthand how technology can disrupt entire industries: In the 1980s, after he developed so-called "what-you-see-is-what-you-get" desktop publishing software allowing users to work in an interface that resembles their finished product, demand for traditional typesetting decreased dramatically. But the need for people with a new expertise—graphic design—increased.
"There was a restructuring," says Bessen, who is executive director of BU Law's Technology & Policy Research Initiative (TPRI). "Many [typesetters] were able to pick up computer skills so they could become desktop publishers. You saw a huge shift."
According to a recent paper and empirical research by Bessen and some of his colleagues at TPRI, similar shifts in the labor market will occur as companies and industries rely more on automation—to screen applicants for jobs, fulfill warehouse orders, diagnose diseases, and handle customer service calls, among other tasks—and employees will need help navigating such transitions successfully. TPRI, founded by Bessen and Professor Michael J. Meurer, who serves as faculty director, studies how technology affects society.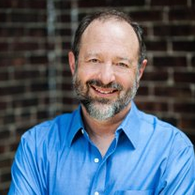 All technology has the potential to upend the workplace, for better or worse and for a variety of underlying root causes (case in point: in part because of COVID-19 "shelter-in-place" and "stay-at-home" advisories, the work for this story was conducted remotely). But automation—and its implications for workers—has received special attention of late; Democratic presidential candidate Andrew Yang made the topic part of his campaign platform, even going so far as to call for Universal Basic Income to help offset individuals' economic losses.
"Automation: A Guide for Policymakers," which Bessen prepared for a December conference held by the Brookings Institution based on a more extensive 2019 paper, debunks the general doomsday predictions of mass layoffs that accompany conversations about automation. Using historical examples and data gathered from actual companies who turned to automation between 2000 and 2016, he argues instead that automation can lead to increased employment within an industry, at least temporarily. And that even when automation causes job reductions in one industry, additional employment in upstream or downstream industries may compensate for some of those losses.
One key point Bessen and his coauthors make is that automation tends to wipe out discrete job tasks, not jobs in their entirety (in a previous paper, Bessen found that of the 271 occupations in the 1950 US census, only one had disappeared mostly due to automation by 2010: elevator operator).
A "straightforward and simple" historical example is the textile industry, Bessen says. In the 19th century, automation reduced the amount of labor required to produce cloth, but, because prices went down as a result, demand went up: people were eager to purchase textiles they had long foregone as a luxury.
"Even though there was less labor per yard [of fabric], the number of yards went up so much that the total labor required increased," Bessen explains, adding that the industry saw employment rise for more than 100 years as a result.
For more current data, Bessen and his team turned to the Netherlands, which collects detailed information on companies, workers, and automation expenditures. Using data from approximately five million workers at nearly 36,500 companies between 2000 and 2016, they discovered that workers at firms that made investments in automation lost, over five years, the equivalent of 11 percent of one year's earnings on average. In the same time period, 13 percent more workers left companies that adopted automation compared to companies that didn't (in the year automation was adopted, only two percent more workers left).
Compared to the predicted mass layoffs (typically defined as a workforce reduction of 30 percent or more), the numbers were "striking," Bessen says; the declines were both less dramatic and more gradual. "It's not nothing—these workers had substantial economic pain inflicted on them—but it's also not the robocalypse."
In each year of the data sample, nine percent of all Dutch workers were employed by firms that experienced automation. The question, then, is what to do to help such workers around the world. Through the Dutch social safety-net—unemployment benefits, disability benefits, and welfare—affected workers recouped only 13 percent of their losses, so the comparably sparse US safety net would likely be even less effective. What's needed in addition to temporary income replacement, Bessen argues, are robust programs that help people learn new skills or move to areas where jobs are more plentiful. Policies that prevent workers from easily moving from job to job—such as noncompete agreements—should be avoided. And these policy considerations aren't just recommended for the benefit of individuals.
"The importance of these policies isn't just to ameliorate the pain these workers feel," Bessen says. "By providing a better system, you're facilitating the ultimate productivity growth that technology offers."
Bessen says society should approach automation with caution, not fear, but he argues "we face a big challenge in changing the way we develop a workforce."
"We're switching from a world where you could be educated by the age of 21 or even 16 and that was expected to last you for a career," he says. "That's not the case anymore, and it's going to take decades to make that difficult transition."
By Rebecca Beyer
---
Related
News