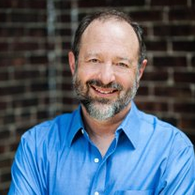 James Bessen
Lecturer
Executive Director, Technology & Policy Research Initiative
Director and Founder, Research on Innovation
---
AB, Harvard College
---
Biography
James Bessen, an economist and technologist, serves as Executive Director of the Technology & Policy Research Initiative at Boston University. He has also been a successful innovator and CEO of a software company.
Bessen studies the major economic impacts of technology on society (see New York Times profile), writing academic papers, magazine articles, and books. His latest book, The New Goliaths (Yale 2022), argues that major firms' investments in proprietary software systems have allowed them to increase their dominance of industries, slowing aggregate innovation and raising income inequality. Earlier work with Michael Meurer on patents identified the social costs of poorly defined property rights (see Patent Failure, Princeton 2008), including the first evidence of damage from patent trolls. Bessen's work on automation (see Learning by Doing, Yale 2015), both historical and current, provides a distinct analysis of effects on employment, skills, and wage inequality. Bessen's work has been widely cited in the press as well as by the US White House and Supreme Court, the European Parliament, and the Federal Trade Commission.
Profile Types

Areas of Interest

Profiles
Publications
Scroll left to right to view all publications
In the Media
Scroll left to right to view all in the media posts
Courses
Transaction Simulation: Auction and Sale of a Private Company : LAW JD 773
Practice Area: Mergers & Acquisitions This course is one of the semester-long transaction simulations offered as part of the Transactional Law Program. The simulated transaction is the acquisition in a merger transaction of a privately-held company in the single-cup coffee brewing industry (the "Company") through an auction process. The course will cover the key stages and lawyering tasks in the transaction, including reviewing and commenting on a financial advisor engagement letter, reviewing and revising confidentiality agreements with potential bidders, reviewing a first-round bid procedures letter and evaluating initial indications of interest from bidders, and conducting due diligence. As the auction process proceeds, the class will be divided into teams representing a potential purchaser or the Company for various additional steps in the transaction, including negotiating and revising the Company's "auction draft" merger agreement, preparing disclosure schedules, drafting materials relating to obtaining board approval, and preparing closing documents in connection with the closing of the transaction. Students will perform the key analytical, drafting and other legal tasks required to effectively represent their respective clients during these stages of the transaction. The course also addresses certain ethical issues that may arise in transactions of this kind and in transactional practice generally. The course grade will be based on individual class participation, drafting assignments and contributions to team efforts. CLASS SIZE: Limited to 12 students. PREREQUISITE OR COREQUISITE: Contract Drafting. NOTES: This course counts toward the 6-credit Experiential Learning requirement and also satisfies the Transaction Simulation requirement of the Transactional Practice Concentration. GRADING NOTICE: This course does not offer the CR/NC/H option. ATTENDANCE REQUIREMENT: A student who fails to attend the first class or to obtain permission to be absent from either the instructor or the Registrar will be administratively dropped from the course. Students who are on the wait list are required to attend the first class to be considered for enrollment. Because the course involves regular in-class exercises, some of which are done in teams, and class participation is a significant component of a student's final grade, regular class attendance is essential and thus the course cannot accommodate flexibility in attendance.
SPRG 2023: LAW JD 773 A1 , Jan 18th to Apr 26th 2023
| Days | Start | End | Credits | Instructors | Bldg | Room |
| --- | --- | --- | --- | --- | --- | --- |
| Wed | 2:10 pm | 4:10 pm | 3 | Kent A. CoitCarter | LAW | 418 |