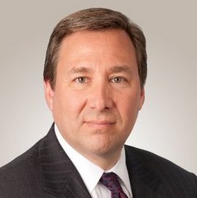 Russell Beck
Lecturer
Partner, Beck Reed Riden LLP
---
BS, Tufts University
JD, magna cum laude, Boston University School of Law
---
Biography
Russell Beck is a founding partner at Beck Reed Riden LLP. He is a business and intellectual property litigator, nationally recognized for his trade secrets and noncompete experience, and has over twenty-five years of experience as a complex business and intellectual property litigator, representing corporate and individual clients throughout the country in federal and state trial and appellate courts, arbitrations, and mediations.
Beck is a leading authority on the law of trade secrets and noncompetes. In addition to his many years of experience advising on and litigating trade secrets and noncompete matters around the country, he authored the book, Negotiating, Drafting, and Enforcing Noncompetition Agreements and Related Restrictive Covenants (5th ed., MCLE, Inc. 2015) (covering Massachusetts noncompete law); authored the chapters Trade Secret Misappropriation and Noncompetition Agreements for Intellectual Property Practice (MCLE, Inc. 2004-2011) (covering trade secrets law nationally and Massachusetts noncompete law); drafted the current bill pending before the Massachusetts Legislature to modify Massachusetts noncompete law; founded and chaired Foley & Lardner LLP's Trade Secret / Noncompete Practice; and created and teaches Trade Secrets and Restrictive Covenants at Boston University School of Law. (Boston University's Intellectual Property program, of which Beck's course is a part, isranked in the top 10 in the country by U.S. News & World Report.)
Beck is also frequently called upon to advise clients concerning the prevention and minimization of litigation risks both in Massachusetts and nationally. Such services include the preparation of noncompetition agreements, nondisclosure agreements, no-raid agreements, nonsolicitation agreements, and other restrictive covenants; the performance of trade secret audits and establishment of comprehensive trade secret protection programs; trade secrets training; preparation of alternative dispute resolution agreements; and advice concerning the on-boarding and off-boarding of employees subject to restrictive covenants, joining a client from a competitor, or leaving a client to join a competitor.
In addition to his national trade secrets and noncompete litigation practice, Beck's practice concentrates on complex business litigation, including high-tech matters, copyright infringement matters, trademark disputes, unfair competition claims, business-to-business matters, and breach of contract claims.
Profile Types

Areas of Interest

Profiles