Addressing Important Conversations Through Classics: Res Difficiles 2.0
The annual Res Difficiles: A Conference on Challenges and Pathways for Addressing Inequity In Classics tackles current pressing social issues as they intersect with the field of Classics. Coming from the phrase "Difficult Things" in Latin, this year's remote Res Difficiles 2.0 tackled the difficult topic of social justice on March 20, 2021. This conference aims to bring those who have been historically left out of the field into the study of Classics, creating a community mode of study that is truly inclusive. Dr. Hannah Čulík-Baird, assistant professor of Classical Studies at BU and co-founder of Res Difficiles, finds it important to ensure that her field engages with race, equity, and other social justice topics. To Dr. Čulík-Baird and her colleague Dr. Joe Romero from University of Mary Washington, a conference that addressed inequity and other social issues was the next step in ensuring that inclusivity becomes part of an ongoing conversation in the field of classical studies.
What follows is a Q&A with Dr. Čulík-Baird about this year's Res Difficiles 2.0 that launched on March 20, 2021, sponsored by Classical Studies at Boston University, BU Center for the Humanities, and Philosophy & Religious Studies at the University of Mary Washington.

How did Res Difficiles come into being?
"Res Difficiles is a conference which I co-organize with Professor Joe Romero at the University of Mary Washington. When we met, Professor Romero and I were each working separately on questions of Classics and social justice: how can we open access to the field of Classics to those who have been historically excluded? How can we address inequities across the system of higher education more broadly? After comparing notes on our experiences doing this work, we decided to create a space where these questions could be asked in community. 
Res Difficiles is our way of gathering together those who are working to address inequity in Classics and related fields: to create and strengthen community, and to uplift the work that is already happening. While we initially planned to hold the first Res Difficiles as an in-person conference at UMW in the Spring of 2020, COVID-19 forced us to take the conference into a fully digital space. In the end, this proved to be an enormous strength and increased the accessibility of the conference: we have had over 300 registrants for each of the Res Difficiles conferences from over 12 countries. We're very proud to have created an event that is inclusive and open to all. And to have made the video recordings available on our website so that anyone who wishes to can watch (or revisit) them."
What is so compelling about the idea of "Difficult Conversations in Classics" to you?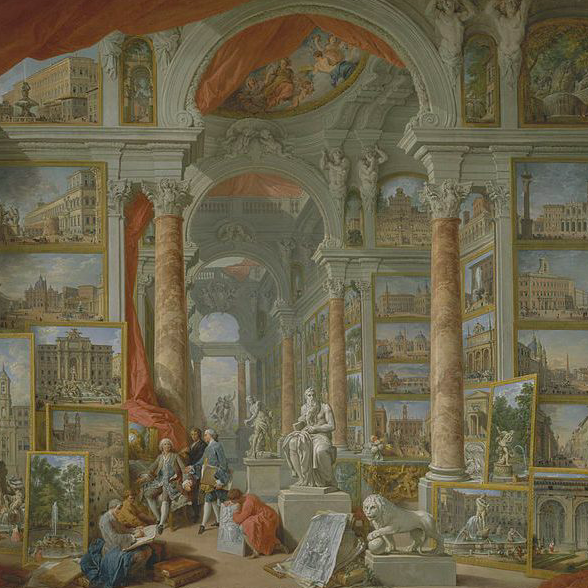 "The feminist theorist, Donna Haraway, urges us to "stay with the trouble" in our intellectual lives. A significant aspect of social justice work is the need to pay attention to the negative: to not shy away from difficulty, but to embrace it as legitimate and urgent data. In the Res Difficiles series, we invite scholars, teachers, students, and, indeed, anyone engaged in teaching and researching the ancient mediterranean, to speak openly about the inequities that they face. What is compelling about the conversations of this conference series is the deep sense of urgency: by discussing the problems facing us right now, we are able to root our research on ancient things in the present moment, as well as to cultivate a futurist mentality – a mentality of care. It is incredibly exciting work which electrifies and clarifies our intellectual practices by calibrating it with the needs of this very moment."
What can scholars and the general public learn from Res Difficiles about the evolution of the field?
"The Res Difficiles conversations are characterized by self-reflexivity: the papers ask us to consider how we arrived at the present moment by examining where we have been. Classics as a field right now is at a moment of crucial self-reflexivity. Now is the time for us to examine how historical Classicisms have shaped the modern world positively and negatively, and to develop an increased historical consciousness around aspects of difficulty. The Res Difficiles series in many ways complements the increased interest and awareness of these historical dynamics that are currently burgeoning at BU, from the new course in BU Classics on Race and Ethnicity in Ancient Greece and Rome to the BUCH lecture series, Black Classicism Moving Forward, and of course the BU Center for Anti-Racist Research founded by Prof. Ibram X. Kendi."
Res Difficiles 2.0 is available to watch online here.