Liberian Women Count: Evidence from a Macrosimulation of the Gender Dividend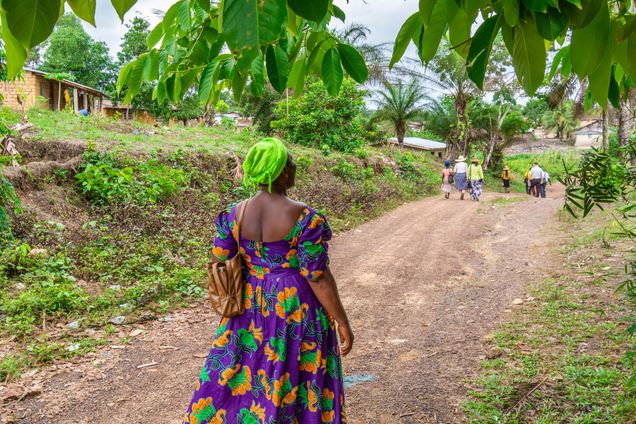 Women are the bedrock of the economy and of society in Liberia. As of 2016, women comprise 50 percent of the Liberian labor force, supplying 76 percent of labor for cash crop production and 93 percent of the labor for food crop production. About 80 percent of women own small enterprises, compared to 57 percent of men. In addition, women in Liberia are responsible for overseeing household activities, particularly in rural communities where they engage in household food security and are responsible for caregiving of children and other household members.
Despite their contributions to economic production, women are systematically excluded from fully contributing since they are clustered in lower productivity and lower earning sectors of the labor market. Women's severe disadvantage in Liberia begs the question as to where Liberia would be in terms of development if women were to have similar political, social and economic opportunities as men. The realization of economic potential through increased investments in women and girls, also known as the "gender dividend," emphasizes that societies could be more productive and equitable if gender gaps, particularly in the labor market, were closed. 
In a new working paper published by the World Bank, Mahesh Karra and coauthors use macroeconomic, demographic and survey data from Liberia to develop a macrosimulation model of the gender dividend that estimates the economic contributions of women and the societal costs incurred by excluding them.
Main findings:
Women were responsible for 39 percent of market-based output produced annually in 2020, equal to $1.08 billion, and contributed another $530 million in non-tradable sources of production, namely, housework and domestic chores.
If the gender gaps in labor force participation, intra-sectoral wages and sector of employment were closed, gross domestic product would be 11.5 percent higher.
If further reforms were undertaken to equalize education and reduce fertility rates, gross domestic product would be 23.7 percent higher.
Accounting for the value of non-tradable production, gross domestic product would be $5.89 billion, or 45.3 percent higher than today's estimates, with women being responsible for 53 percent of the labor market output.
Taken together, the findings provide empirical evidence reinforcing the need for a unified policy agenda that actively advances women's economic opportunities. While Liberia's policy documents speak to this goal, they yet remain unrealized. The study has implications for global development at large but also serves to promote the rights and well-being of women as equal and productive members of society.
Read the Working Paper