Why China Will Be a Steady Development Partner in an Uncertain Era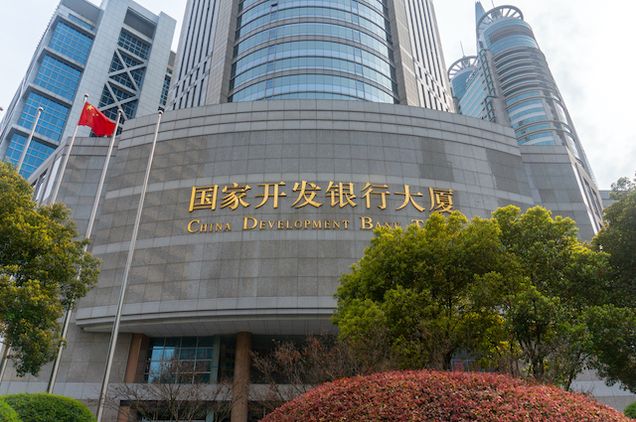 By Yan Wang, Yinyin Xu and Kevin P. Gallagher
 On Jan. 10, 2021, China's State Council Information Office issued a white paper entitled "China's International Development Cooperation in the New Era" (WP2021, hereafter). This new white paper is the first of its kind since an earlier 2014 'White Paper on China's Foreign Aid' (WP2014), which marked the beginning of a new era.
WP2021 shows significant new thinking and progress on the part of China and provides updated guidance to the rationales and definitions, comparative advantages, inclusiveness and sustainability of China's development approach. However, the document falls short in terms of transparency of data and accountability for results.
Rationales and definition: WP2021 has clearly illustrated China's rationale for providing foreign aid and development cooperation, stressing four inherent values: "the ideal of universal harmony deeply rooted in Chinese culture, the tradition of internationalism, the sense of responsibility as a major country, and the idea of repaying kindness with kindness." Bearing in mind that China is the largest developing country in the world and faces domestic challenges including poverty reduction and inequality, China adheres to the South-South Cooperation framework, to "explore new ways to promote international development cooperation with better results."
While South-South Cooperation goes beyond aid, China's foreign assistance is narrowly defined to include three categories – grants, interest-free loans, and concessional loans. Differing from the Organization for Economic Co-operation and Development- Development Assistance Committee's definition of official development assistance (ODA), China's amount of foreign assistance increased from around $4.8 billion/year during 2010-2012, to around $6.9 billion/year during 2013-2018, seeing roughly an increase of 44 percent. The proportion of grants rose from 36.2 percent to 47.3 percent, but those for interest-free loans were reduced from 8.1 percent to 4.18 percent, for concessional loans from 55.7 percent to 48.5 percent.  Foreign aid allocated to the least developing countries was 45.7 percent, and those allocated to Africa was 44.65 percent, while these ratios were not revealed in WP2014.
China's foreign aid has diversified forms and approaches including, but not limited to, (1) complete projects; (2) goods and materials; (3) technical cooperation; (4) cooperation in human resources development; (5) South-South Cooperation Assistance Fund (SSCAF); (6) medical teams; (7) outbound volunteers; (8) emergency humanitarian aid; and (9) debt relief.
On debt relief, China cancelled a number of debts over the years. Indeed, during 2010-2012, China canceled its matured interest-free loans in the amount of 1.42 billion yuan. From 2013-2018, China canceled 4.18 billion yuan of debts involving 98 mature interest-free loans to the least developed countries, heavily indebted poor countries, and landlocked and small island developing countries. This list does not include the recent actions for debt relief for Angola, Zambia and D.R. Congo.
It seems China has maintained the policy that only its matured zero-interest loans are eligible for forgiveness. However, rescheduling and refinancing are more common in recent years' restructuring of debt, showing considerable forbearance and flexibility in debt negotiations.
Comparative Advantages: WP2021 has stressed the importance of China utilizing comparative advantages in helping other developing countries, echoing the arguments made by Lin and Wang. As is well-known, combining trade, aid and investment allows each partner to utilize its comparative advantages and achieve a win-win.
First, China's proposal of the Belt and Road Initiative (BRI) is based on its comparative advantages in building infrastructure. In the 20 years since 2000, China has helped Africa build over 6,000 kilometers of railways and the same mileage of roads, nearly 20 ports and over 80 large-scale power plants, more than 130 medical facilities, and 170 or so schools. Second, China has a comparative advantage in 46 out of 97 subsectors, mostly in manufacturing sectors, and is using them to help other developing countries. Third, China's state sectors are holders of "patient capital," which is much needed for overcoming infrastructure bottlenecks and building global public goods.
Inclusiveness and Transparency: WP2021 has set forth some principles for enhancing supervision and evaluation to improve accountability and project efficacy. But the document fell short in terms of transparency of data, and accountability for results. As has been stressed in many occasions before, it is urgent for China to expedite the enactment of a comprehensive foreign aid and cooperation law, clarifying the definition of ODA, forms of foreign aid, additional forms of development cooperation, and regulations and standards for various actors.
Conclusion: While the white paper does not go far enough to cover all forms of development financing and left much to be desired in terms of transparency and sustainability, China reiterated its commitment for providing stable foreign aid and development cooperation, which should be welcome.
In the last 20 years, China has grown to become a major partner in providing development finance and global public goods and will continue to play an important role in the years to come. China's Foreign Minister Wang Yi, recently committed to continue to cooperate with all African countries, in a seven-point plan, to help development the health, green energy, infrastructure and other manufacturing sectors in Africa. China's intention of keeping an open mind for learning and for tripartite cooperation with MDBs and bilateral partners is also reassuring and encouraging.
WP2021 illustrates the country is a responsible stakeholder, not a "rogue" player in international development, as has been suggested. The commitments outlined in WP2021 should provide a good booster of confidence in international development finance in an uncertain pandemic era.