What we serve and eat has an impact. Our menus reflect our commitment to local, sustainable, and responsible sourced foods that are good for consumers, producers, and the environment.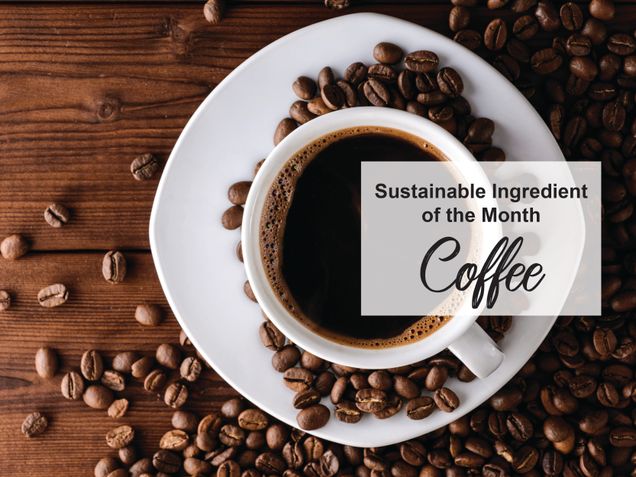 What makes it Sustainable?
We're proud to brew Pierce Bros Coffee in all of our dining rooms on campus. Pierce Bros Coffee is locally roasted – less than 100 miles from campus – and is both Certified Organic and Fair Trade Certified.
Certified Organic standards address a variety of environmental attributes including soil health, the types of plants grown, how pests and weeds are managed, carbon sequestration, and impacts on and protection of biodiversity, as well as manufacturing and supply chain controls. Because of these practices, Certified Organic coffee has a smaller carbon footprint than conventionally grown coffee.
Fair Trade standards address economic, social, and environmental issues such as minimum prices, product traceability, supply chain transparency, working conditions, the use of dangerous pesticides, and protecting natural resources.
Local Sourcing
Wholesome Roots, Low Carbon Dining
Fair Trade Ingredients
Organic Products
Humane Animal Care
Sustainable Seafood